Marvel And Russo Brothers Announce 'We Love You 3000' Tour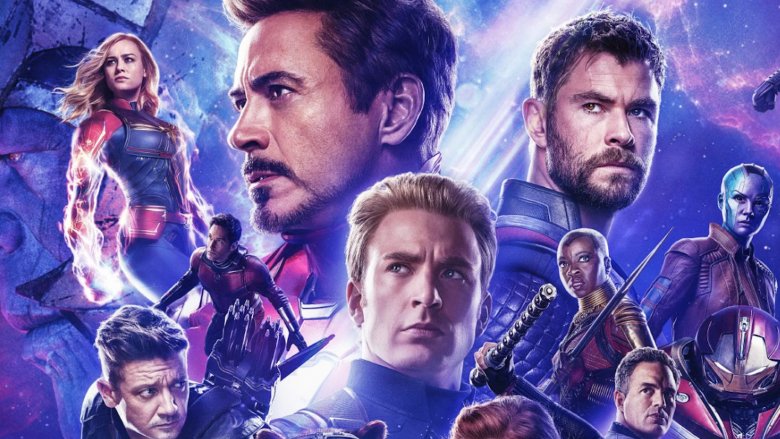 Phase 3 of the Marvel Cinematic Universe may be over, and Avengers: Endgame is on its way out of theaters soon, but Marvel has no intention of letting go just yet. 
To celebrate the home release of Avengers: Endgame, which rolls out with the digital launch on July 30 and continues with the Blu-ray release on August 13, Marvel Studios and directors Joe and Anthony Russo have announced the "We Love You 3000" Tour. 
A nine-city journey across the U.S., the tour is Marvel's way of thanking fans who have "invested so deeply" in the MCU, stuck with it since its inception in 2008, and made it the "single most successful franchise in film history." 
Marvel is keeping quiet about which MCU stars might be in attendance at each tour stop, but the "We Love You 3000" Tour announcement teases that "special guests from Marvel Studios and the MCU" will be at certain locations. The tour, named for the line that Tony Stark (Robert Downey Jr.) and his daughter Morgan (Lexi Rabe) exchanged in Avengers: Endgame, will kick off at San Diego Comic-Con 2019 on Saturday, July 20 and end at another convention, D23 Expo 2019 in Anaheim, in late August.
At the SDCC stop of the "We Love You 3000" Tour, fans will converge at the IMDboat (located behind the convention center at 5th Avenue Landing Marina, Slip 5B) on Saturday, July 20 at 1:15 PM PST. Guests dressed in costumes will be invited aboard the boat for a "special Marvel Studios Cosplay photo with the Russo Brothers and their special guest(s)." Anyone who has a Marvel hero costume hiding in their closets should pull it out, dust it off, and slip it on so they can secure a chance at hopping on the IMDboat for an extra-special photo op. Those who miss out on that opportunity won't walk away empty-handed, though, as general fans will get a free ice cream (while supplies last) from Ben & Jerry's. Knowing how sweltering the San Diego heat can get, a cool treat is definitely something to get excited for.
The next stop on the tour is on Tuesday, July 30 at the Funko Headquarters in Everett, Washington. A "fan experience" will begin at 1 PM local time, and will wrap up at 4 PM. Then, the tour heads back to California for Marvel Night at the San Francisco Giants game at Oracle Park on Thursday, August 8. Select fans who arrive at the game will receive a limited-edition Avengers: Endgame print. 
On Tuesday, August 13, three Best Buy in-store events will take place: one in Chicago, California; one in Torrance, California; and one in Miami, Florida. The Russo Brothers are confirmed to be at the Chicago event, where fans can meet the directors, received a signed print, and take pictures in an Avengers: Endgame photo booth. Fans in Minneapolis, Minnesota can attend a Best Buy in-store event on Wednesday, August 14 for the same experience. Best Buy locations for each tour stop have yet to be announced. 
The Tuesday, August 20 Best Buy in-store event in Cleveland, Ohio features something that the others don't. Fans can meet the Russos, snag a print, take some snaps, and then join the directors on a trolley tour of Cleveland that stops at locations where several Marvel movies were filmed. 
The "We Love You 3000" Tour concludes at D23 Expo 2019, which begins on Friday, August 23 and ends on Sunday, August 25. It's unknown when the event will take place, though additional details are expected soon.
Now that the MCU is on the precipice of a brand-new phase, with its Phase 4 slate expected to be announced at San Diego Comic-Con, it makes sense that Marvel brass and the Russo Brothers would want to have one final celebration of the MCU thus far before the face of the franchise changes forever. The "We Love You 3000" Tour is as much for them as it is for the fans, and we're hoping everyone who wants to attend gets the chance to.