The 5 Best And 5 Worst Music Biopics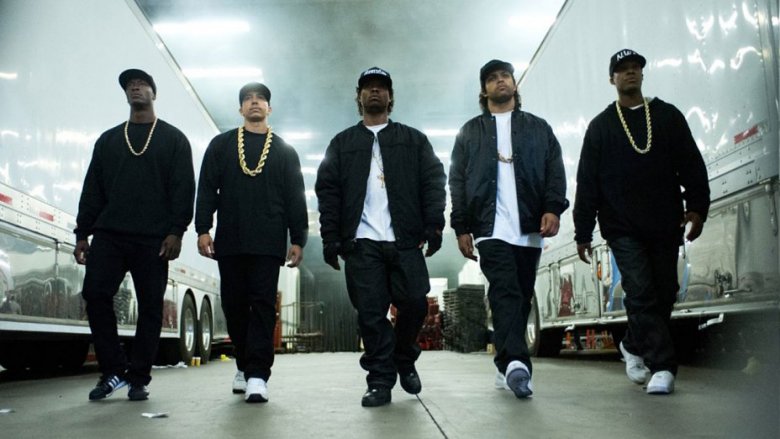 After Bohemian Rhapsody cleaned up on the awards circuit and approached the billion-dollar barrier at the worldwide box office, movie lovers started bracing for the glut of music biopics to follow. As if on cue, we've already seen the needle drop on Netflix's Mötley Crüe drama The Dirt, and Elton John's flamboyant life story is getting its moment in the cinematic sun courtesy of Dexter Fletcher's fantastical Rocketman.  
Of course, if you've been paying attention over the past couple of decades, you know that the music biopic genre never really went away. In fact, it's remained a fairly regular player at the cineplex, with Hollywood typically churning out a couple of musical biopics every year. Like the music industry itself, not every greatest hits-fueled offering — even ones featuring beloved musicians — earns a spot in the limelight. And for every Bohemian Rhapsody-style success, there's an equally disappointing pretender that's battered by critics and ignored by audiences. With a few big hits at hand, and some seriously questionable misses, these are our picks for the five best and five worst music biopics.  
Best - Ray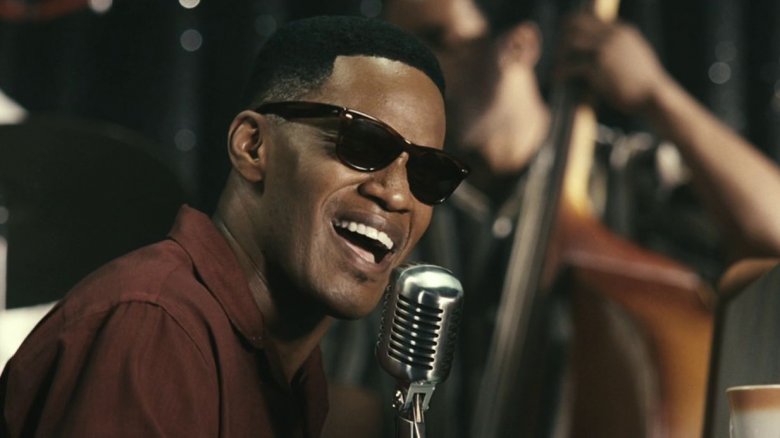 The goal for many biopics is to turn an artist's life into the stuff of legend. When it comes to the life of Ray Charles, well, there wasn't much embellishment necessary. After all, the performer's meteoric rise from a poverty-stricken youth (who was completely blind by age seven) to R&B superstar remains not just one of the most compelling stories in the history of pop music, but also the sort of human drama that Hollywood couldn't make up if it wanted to.
Still, it took a long time to get Charles' harrowing tale to the big screen. Part of the wait may have been the result of a tireless search to find an actor who could convey the charm, wit, and passion of Ray himself. Not surprisingly, more than a few heads turned when Jamie Foxx landed the coveted role. That wasn't because Foxx — already a respected comedic performer — didn't have the necessary charisma, but because he'd hardly proven himself on the dramatic front.
Any fears of Foxx making a mockery of Charles' life disappeared about two minutes into Ray, with the actor wholly disappearing into the role, and delivering the finest performance of his career (earning himself a Best Actor statue to boot). To his credit, director Taylor Hackford puts Foxx's performance front and center, guiding Ray through the ups and downs of Charles' life with a subtle hand, peppering the journey with carefully chosen selections from the singer's discography, and somehow crafting a movie that paints Charles as more man than legend.
Worst - Jersey Boys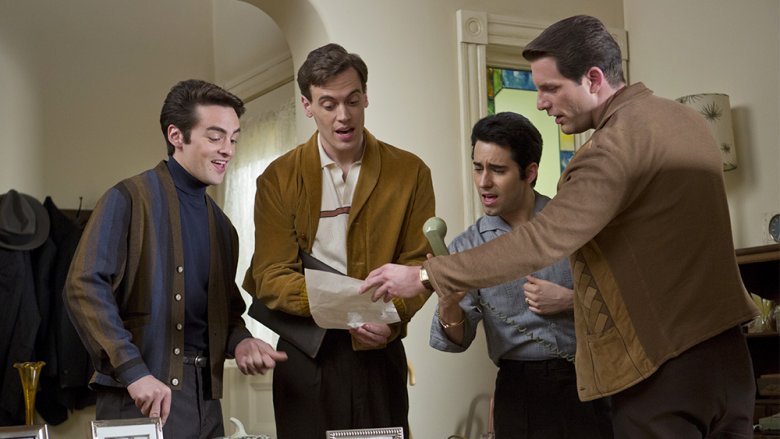 With a string of teen-friendly hits that would be the envy of any musical act, Frankie Vallie and the Four Seasons made as big a splash on the pop music landscape as any band in history. That they also had a "wrong side of the tracks" appeal and an overnight success story complete with notorious gangsters, creative tangles, appearances on American Bandstand, an eventual spot in the Rock and Roll Hall of Fame, and, um, an appearance from a young Joe Pesci made their story all the more suited to the theatrical treatment.
Not surprisingly, the fascinating tale of the Four Seasons eventually did make its way to the stage with 2005's Tony Award-winning jukebox musical sensation Jersey Boys, which played for nearly 12 straight years on Broadway and stands as one of the most beloved musicals of all time. It seemed only natural that Hollywood would soon come calling.
Alas, when Clint Eastwood's clunky adaptation of Jersey Boys finally hit theaters, producers and fans alike were reminded just how complicated stage-to-screen adaptions can be — let alone adapting one driven almost entirely by musical numbers. Behind Eastwood's heavy-handed direction, Jersey Boys flails between gritty crime drama and flighty pop fantasy for a mind-numbing 134 minutes. Along the way, it fails entirely to capture the play's whimsical charm or down-to-earth drama, and somehow even manages to zap the energy out of the Four Seasons' infectious hits.   
Best - 24 Hour Party People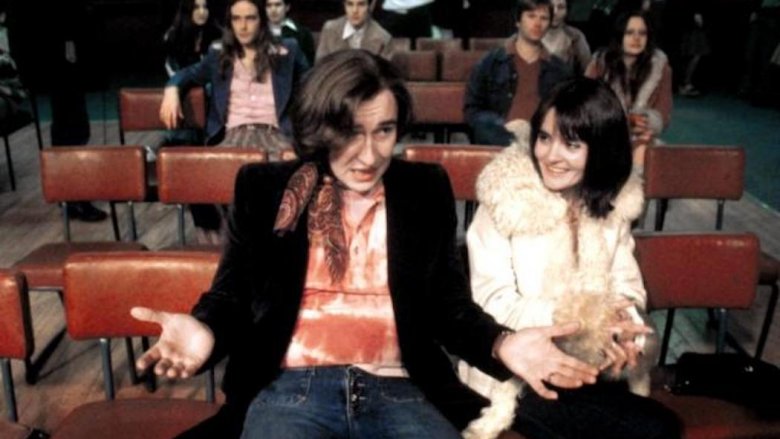 Of all the big names and larger-than-life personalities that have helped define the music scene, Tony Wilson's seemed among the least likely to merit a biopic, if only because not many people outside the U.K. know who he was. Those familiar with Wilson's name, however, knew him as the flamboyant, Manchester-based TV personality who, in 1978, founded one of the most important independent music labels in the history of music.
That label was Factory Records, which released albums from post-punk/new wave heavies Joy Division, New Order, Happy Mondays, the Durutti Column, and A Certain Ratio. Despite the fact that Wilson's own story is the focus of Michael Winterbottom's electrifying pseudo-rockumentary 24 Hour Party People, the film is really a split-finger biopic about the man and the "Madchester" scene he birthed.
Tasked with bringing Wilson's grandiose persona to life in Winterbottom's film is the one and only Steve Coogan, who portrays the infamously loquacious mogul with equal parts infectious hubris and droll humility. In a perfect world, 24 Hour Party People would've been Coogan's breakthrough role. Unfortunately, not enough people saw the movie for it to count, and his pitch-perfect work as Wilson was just one of many strong performances from the film's astounding cast of players, including Shirley Henderson, Paddy Considine, Lennie James, Andy Serkis, Sean Harris, Rob Brydon, and Simon Pegg. As for Winterbottom's film, it somehow manages to synthesize the rock & roll insanity of Wilson's Manchester while also hilariously, heartbreakingly humanizing the people within it. And it manages that feat without an ounce of pretension.
Worst - Great Balls of Fire!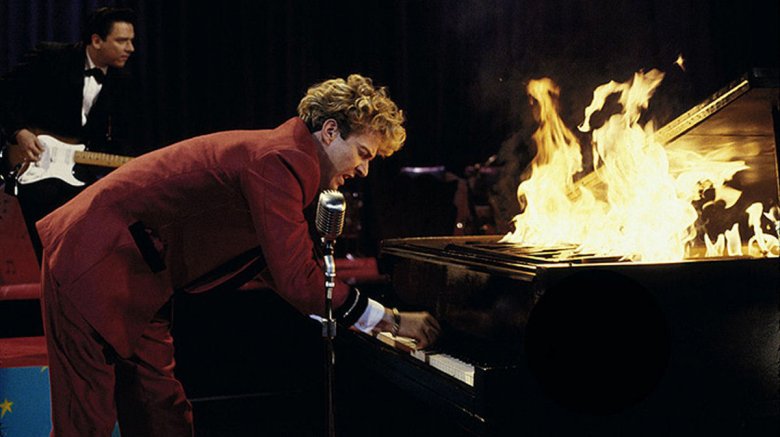 One of the biggest challenges facing any music biopic is finding balance between the myths that fuel some musicians' larger-than-life personalities and the human elements behind them. One of the largest issues surrounding the 1989 Jerry Lee Lewis biopic Great Balls of Fire! is that, when Lewis broke into the burgeoning rock scene circa the 1950s (sincerely determined to unseat Elvis at the top of the rock charts), audiences had never seen such a boisterous, wildly unconventional hellraiser of a rock and roller.
If Great Balls of Fire! gets one thing right, it's that the film doesn't try to oversaturate the narrative with incessant needle drops and callbacks to Lewis' hits, instead focusing on a well-placed, carefully curated compilation of those songs, some of which are brought to vivid life via meticulously staged recreations of Lewis' electrifying stage shows (piano burnings and all). For his part, Dennis Quaid — who is badly miscast as the O.G. rock & roll bad boy — is at his best going big during those recreations, though it just as often looks like he's never actually seen a piano before, let alone played one.
No doubt hindered by a sloppy, sappy screenplay, Quaid is less impressive in bringing to the rowdy pianist any semblance of a human side. Truth be told, Quaid plays the role so completely over the top that his work is frequently (and quite inadvertently) hilarious to watch. So too is Great Balls of Fire!.
Best - Straight Outta Compton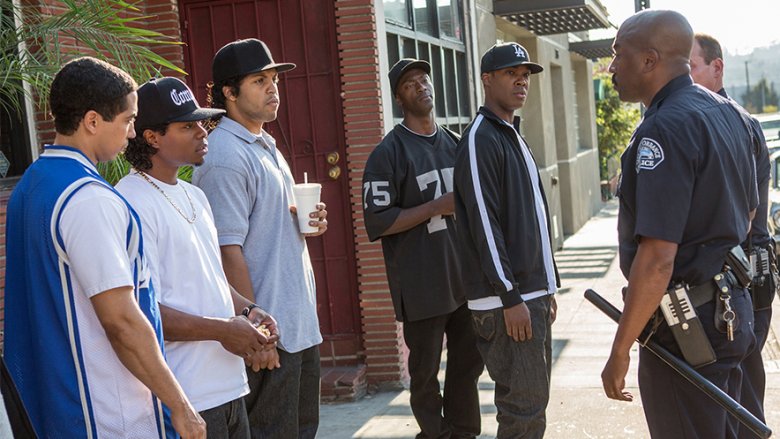 Over the years, Hollywood has frequently tried (and just as frequently failed) to bring a first-rate biopic to the screen based on the life of a hip-hop artist or group. That all changed in the summer of 2015, when Straight Outta Compton thumped its way into theaters en route to legit blockbuster status and awards season accolades.  
Following the rise and fall of one of the most influential and infamous hip-hop acts in history, Straight Outta Compton opens in 1987, when five young men from the streets of Compton used sharp, profane rhymes and soul-shaking beats to paint for an oblivious America a shockingly bracing, brutally honest picture of what it was really like to exist in the "hood." In doing so, they laid the foundation for the so-called gangsta rap movement.
As individuals, those young men (and future hip-hop icons) went by the names Ice Cube, Dr. Dre, Eazy-E, MC Ren, and DJ Yella. As a group, they were N.W.A., which absolutely does not stand for "Nice, White, and Accessible." Told with visceral energy and a no-B.S. frankness that rivals the group's own approach to songcraft, Straight Outta Compton is that rarest of music biopics that looks past mere entertainment and myth-making in service of the sort of sincere, often sobering human drama that transcends musical tastes. That being said, if you happen to be a fan of hardcore rap, the film's bumping, period-specific soundtrack is just icing on the cake.  
Worst - I Saw the Light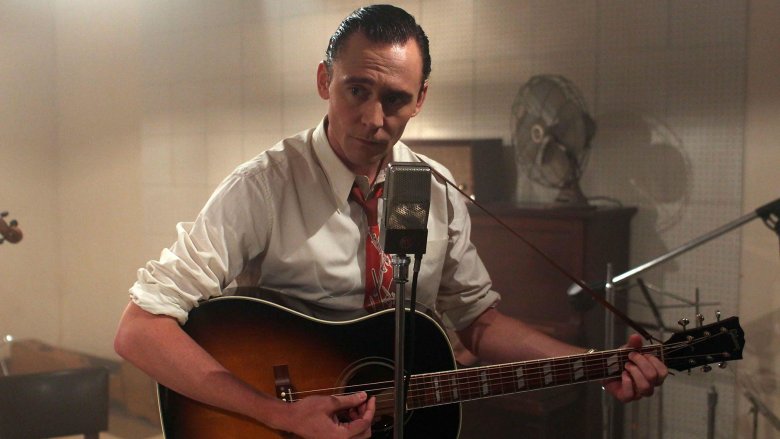 Some musical dramas are all about the music. Others are all about the men or women behind the music. Whatever the approach, the essential goal of a music biopic is to illuminate an artist's life and work while connecting viewers to both in a way they maybe hadn't before. Most films in the genre (even the really good ones) are lucky to manage even one of those goals. The worst fail to do either.
If you're one of the few who sat through the two-hour slog of a biopic I Saw the Light, you know just how badly the film misses the mark on all fronts. That's a genuine shame, because the wild life and tragic times of country music legend Hank Williams is sort of tailor made for the big screen treatment. And on paper at least, I Saw the Light had a couple of things working in its favor — an award-winning/bestselling biography as its source, and a seriously talented actor in Tom Hiddleston playing the coveted lead role.
As for that source material, I Saw the Light's writer/director Marc Abraham makes a complete mess of it in his adaptation, and his stilted direction fails to bring intrigue to the dramatic highs and lows of Williams' life, let alone offer any insight. Worst of all, Abraham completely wastes a better-than-average performance from Hiddleston, whose work almost make this soulless debacle watchable.
Best - Walk the Line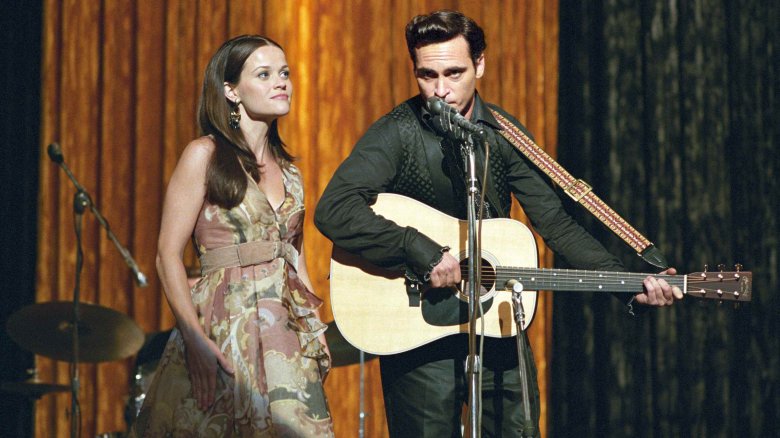 If I Saw the Light felt like one of those music biopics that got just about everything wrong, it might be because its target audience still had fond memories of a country flick that got pretty much everything right. That film was, of course, the Joaquin Phoenix and Reese Witherspoon-led Walk the Line, which told the harrowing true story of country icons Johnny Cash and June Carter, his forever paramour.
Like that Hank Williams biopic, Walk the Line is also based on a popular biography of the same name. Unlike that Williams flick, screenwriters James Mangold and Gill Dennis make the most of their adaptation, taking a warts-and-all look behind the mythos Cash cultivated throughout his career and making a living, breathing human being of the ever-enigmatic Man in Black. For his part, Mangold — who also directed — takes a steady approach to Cash's story; along the way, he somehow avoids overplaying the gritty truths, caustic romances, earth-shattering tragedies, and fleeting good fortunes that informed the music.
Make no mistake, though — as solid as Mangold's work is behind the camera, Walk the Line succeeds largely because of Phoenix's and Witherspoon's work in front. Each actor wholly embodies the spirit of their real-life counterparts, their award-winning performances remain high points in their lauded careers, and they elevate Walk the Line to the stuff of music biopic dreams.
Worst - CBGB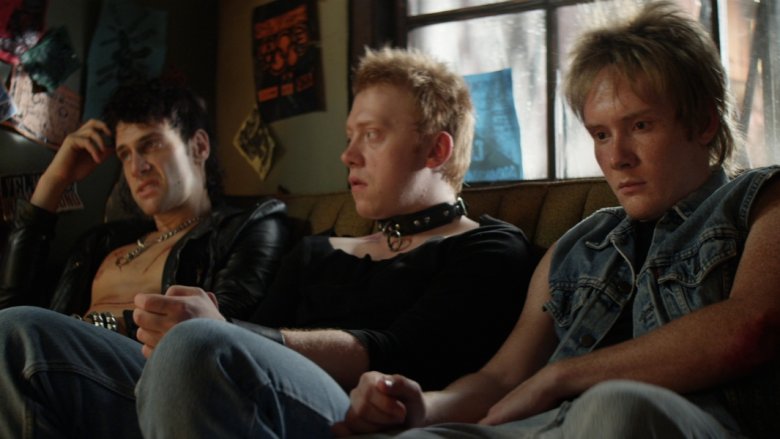 New York. The 1970s. The filth and the fury of the city that never sleeps is about to birth one of the most eclectic, and frequently misunderstood musical/countercultural movements the music world has ever seen. One conceived in sharp contrast to the rock establishment, and one driven by the reckless, unbridled passions found in NY's underground landscape. It would soon be labeled punk, and in 1973, a failing country, bluegrass and blues bar in the Bowery became its epicenter.
Country, BlueGrass, and Blues was shortened to CBGB by owner Hilly Kristal, who is at the heart of the eponymous film. During the heyday of the punk scene, Kristal gave every band from the Ramones to Blondie, Television, Talking Heads, and Johnny Thunders' Heartbreakers their start there, and those bands helped cultivate a raucous, anything-goes energy within the cozy confines of the club.
Sadly, none of that energy exists in Randall Miller's CBGB, a film that plays to all the worst instincts of the music biopic genre. There's no acting to speak of here more than just actors playing dress-up and posturing as their famous counterparts, who shamelessly and pointlessly pop into scenes purely for the sake of viewer recognition while the groundbreaking music they played is used for nostalgic kitsch. In the end, CBGB is the exactly the sort of bloated, uninspired dreck that punk rock sought to destroy, and everyone involved seems tragically unaware of the fact.
Best - Love & Mercy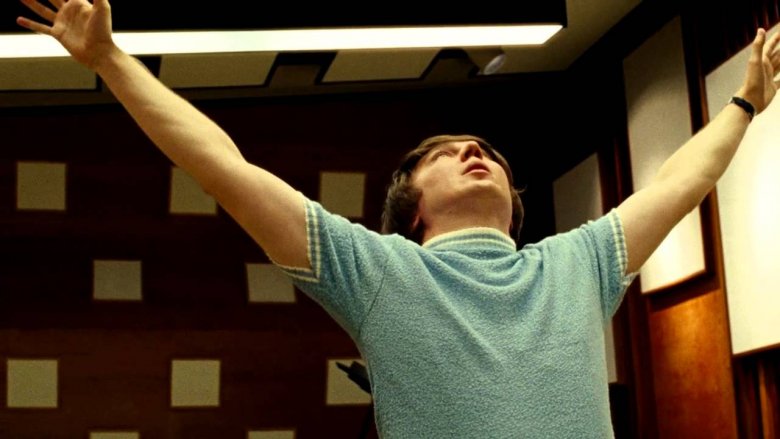 As a founding member, and the key creative force behind the Beach Boys, there are few musicians who can boast a more profound impact on the landscape of American pop music than Brian Wilson. Few artists fed the narrative of the tortured genius quite as much, either. For those looking to learn more about the towering peaks and formidable valleys of Wilson's charmed/tortured life, look no further than Bill Pohlad's heartrending character study Love & Mercy.
Of course, those of you who already know a little about Wilson's life know that it swung dramatically over two specific periods: the early-to-mid '60s that saw the Beach Boys selling out tours and about to record Pet Sounds while Wilson started spiraling into a void of mental illness and drug abuse, and the mid-to-late '80s, when — after two decades of struggling to get clean and stay healthy — Wilson found himself at the mercy of a manipulative physician and falling for the woman who'd help him reclaim his life.  
Pohlad wisely plays Love & Mercy as a film in two parts, splicing together those disparate time periods throughout, and tasking different actors with playing the two versions of its subject. A never-better Paul Dano tackles '60s Wilson, delivering a manic, nuanced turn of the artist as equally consumed and baffled by the perpetually shifting lightness and darkness inside of him. The '80s finds John Cusack in a raw-nerve sort of performance as the fractured genius struggling to find his way forward. Behind a crackerjack screenplay and Pohlad's assured direction, both timelines pack equally potent dramatic wallops. Together, they make Love & Mercy one of the most satisfying and comprehensive music biopics ever produced.
Worst - Elvis & Nixon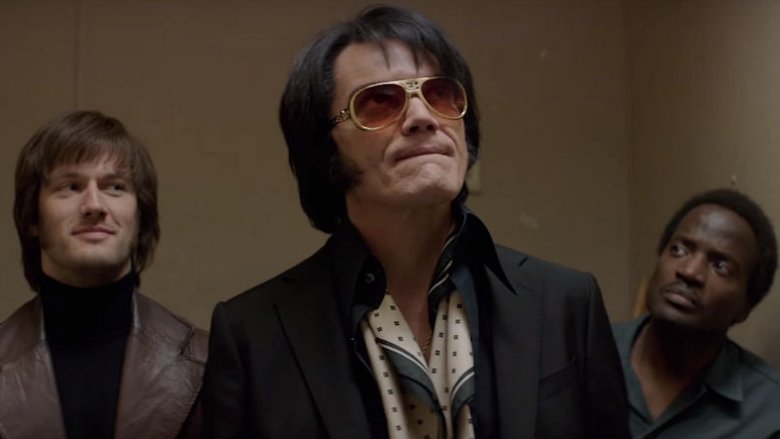 One of the biggest gambles filmmakers take when producing a music biopic is in casting the right actors to play the central roles. Though it's always a risky prospect, the predicament is quite simple — put the right actor in the role and you ground the character, making them accessible to viewers no matter how big the public persona; cast the wrong actor, and you're forcing viewers to sit through a performance fueled by petty impersonation rather than humanizing insight.
Luckily, viewers didn't need to sit through all 90 minutes of Liza Johnson's historical farce Elvis & Nixon to find out which side of that predicament it was on, because its painfully obvious that Michael Shannon and Kevin Spacey boarded the cheap imitation train after about five seconds into the trailer. Given that Johnson played her film for laughs, that approach might've worked, especially since Elvis & Nixon is more of a historical snapshot than a traditional biopic, focused entirely on the machinations behind the infamous 1970 meeting between the President and the King.
For the record, that meeting actually culminated in one of the most famous photographs in history. While Johnson makes the most of that unlikely moment, nothing much else works in Elvis & Nixon. The writing is stale, the the pacing is plodding, and, well, we've already talked about those embarrassingly one-note performances. Working in tandem, those lackluster elements destroy anything resembling fun in Elvis & Nixon, and make a 90-minute runtime feel more like three hours.