Whatever Happened To The Sopranos Star Jamie-Lynn Sigler?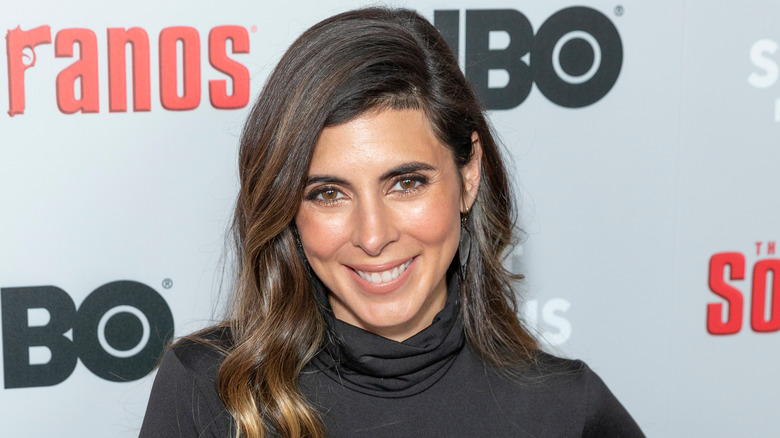 Lev Radin/Shutterstock
In the early days of her acting career, Jamie-Lynn Sigler landed a supporting role on "The Sopranos," never expecting this show would change her entire life. Playing Meadow Soprano, Tony Soprano's sassy teenage daughter, Sigler held her own against a much more experienced cast that included James Gandolfini and Edie Falco. Over a decade since its finale, "The Sopranos" is still regarded as one of the best TV shows of all time, and Meadow's relationship with Tony was one of the narratives that made the show so compelling. She was aware of her father's criminal activities and involvement with the mob, but her feelings about his double life were conflicted and constantly shifting between resentment and begrudging acceptance. 
Although "The Sopranos" put Sigler on the map and established her as a serious actress, the rest of her career hasn't been quite as exciting. So where has she been lately, and why has she basically stayed out of the spotlight since "The Sopranos?" Well, she's made a few missteps, but she's also faced some serious challenges that have kept Hollywood from casting her.
Sigler hasn't been the same since The Sopranos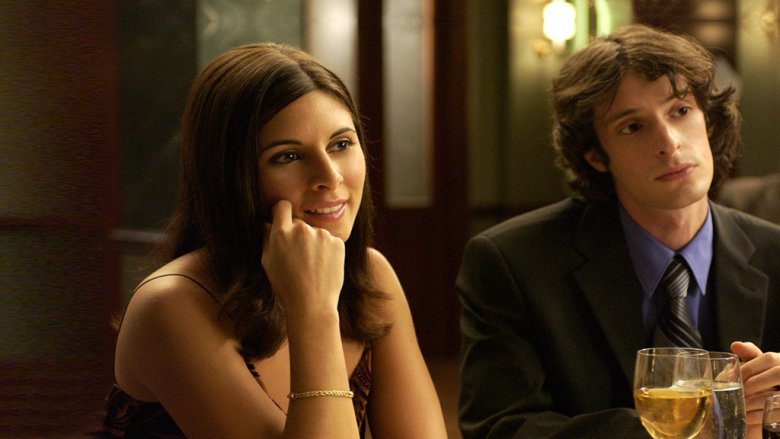 HBO
There's no doubt that "The Sopranos" was the high point of Sigler's career. The show enjoyed unprecedented success and ushered in a whole new era of TV. It's easy to assume that any of the regular Sopranos cast members would have no problem landing high-profile roles after the series ended. But hey, acting is a tough business, and being part of an award-winning cast doesn't guarantee you'll always have big projects lined up in the future. 
For Sigler, it seems like "The Sopranos" was basically lightning in a bottle, as she hasn't been a part of anything like it since the series ended. The finale aired 12 years ago (sparking plenty of controversy and fan theories that would be debated for years to come), but nothing that Sigler has worked on afterwards has achieved the same kind of critical acclaim. She did have a recurring role as herself on "Entourage" shortly after "The Sopranos" ended, but she only appeared on the show for two seasons. She also popped up in episodes of "How I Met Your Mother," "Ugly Betty," and "CSI: Cyber," but it's not like any of those performances have stuck in the pop culture consciousness. But in fairness, being part of another show like "The Sopranos" would be difficult to repeat. After all, it set a new standard for everything that followed.
Sigler's album wasn't a hit
Jed Jacobsohn/Getty Images
In 2001, Sigler decided she wanted to branch out a bit and see if music might be a viable career path. So she released her debut album, "Here to Heaven" ... and it quickly became clear that it would also be her last album. The problem wasn't her voice — Sigler has appeared in plenty of musicals, including the Broadway production of "Beauty and the Beast" — but the album just wasn't a hit. Considering that the first song was named "Bada Bing," it almost came across as a gimmick. It's ultimately remembered as just another Britney Spears knock-off from the early 2000s. 
Looking back, Sigler wasn't too proud of it, either, and she has no problem admitting the whole thing was basically a mess. "I was part of it — but I hated every moment of it," Sigler told Vegas magazine. "I was faking it the whole time." After that experience, Sigler probably realized that she was better off sticking to acting.
Sigler is juggling film and family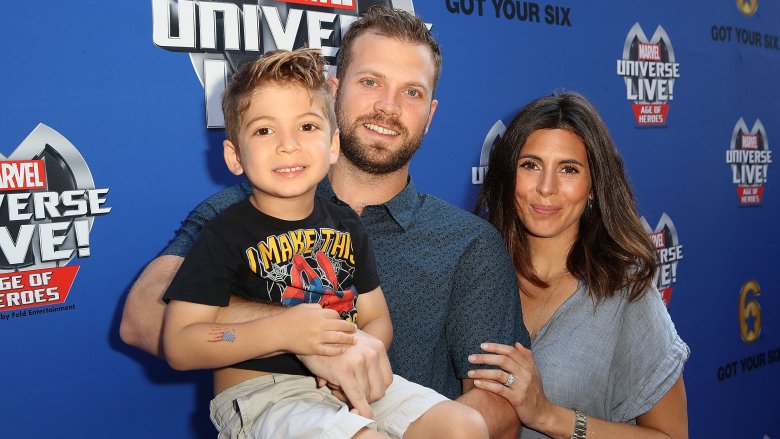 Ari Perilstein/Getty Images
In 2013, Jamie-Lynn Sigler and her fiancé, MLB player Cutter Dykstra, welcomed their first child, a boy named Beau. Then in 2016, Sigler and Dykstra tied the knot, and two years after that, their second son, Jack, was born. In other words, Sigler has a whole lot on her plate, balancing her acting career with her family life.
Since "The Sopranos" ended, Sigler has worked on several smaller projects, like the Hallmark Christmas flick "The Christmas Note," the rom-com "Divorce Initiation," and indie movies like "Anatomy of the Tide." She's also recently had turns in TV shows like "Magnum P.I." and "Rob Riggle's Ski Master Academy." 
However, Sigler puts her kids first and foremost, and that's probably affected which projects she takes and when. After all, for Sigler, her role as a mom is more important than any character she could play on-screen. When talking about her sons in an essay for Shondaland, Sigler wrote, "I am there for [my sons] each and every day."
Sigler is opening up about MS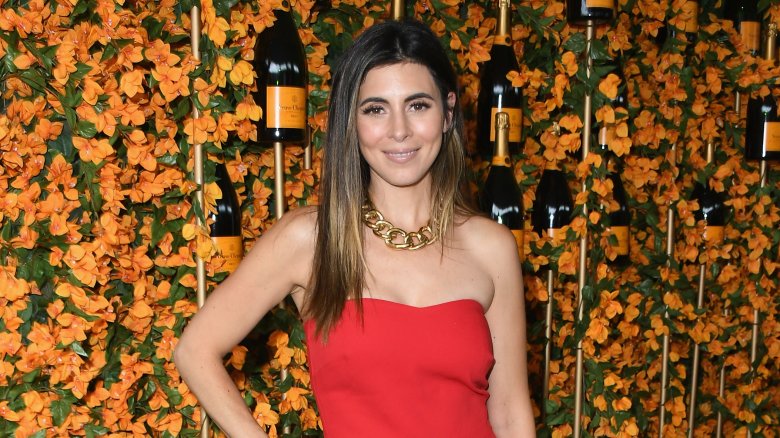 Jon Kopaloff/Getty Images
In 2016, Sigler revealed that she had been diagnosed with multiple sclerosis (MS) when she was 20 years old. She thought that if she ever revealed she was dealing with this condition, she would sacrifice her future in Hollywood because no one would want to take a chance on working with her again. Unfortunately, some of her worst fears turned out to be true. Sigler has admitted that since making the brave choice to speak up about her diagnosis, she's had a hard time finding work. 
"While that's out of much of our control as actors, it's definitely gotten super quiet for me since I came public with my MS," Sigler wrote in a personal essay. It's a shame that Sigler has had to put up with this extra obstacle. She knew it was a risk when she decided to share her story, but that doesn't make it any easier to accept. But Sigler is keeping her chin up. "To be honest, I can handle all this," she wrote. "I handle it well, actually. I have my moments of feeling just plain devastated, sure, but I am lucky."
MS can be a challenge on set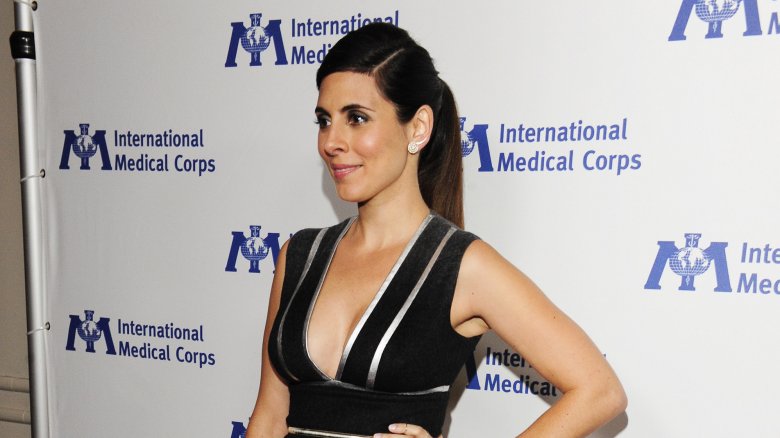 Amy Graves/Getty Images
Although Sigler says that her condition is basically stable, and that she's actually been feeling stronger recently, MS can cause some pretty serious physical symptoms. Luckily for Sigler, her symptoms aren't debilitating, but living with MS will always come with challenges. Sigler says that she can't really run or jump anymore, and she hasn't been able to walk in high heels for over a decade. Sadly, she also says that she has a slight limp.
Sigler has acknowledged that having MS does limit the kinds of roles she can accept. "I'll only pull out [of a job] if it's [a] physical [role]," she told Glamour. "I'm not going to play a detective or a superhero, but I'm human, and I want to tell stories." She doesn't want MS to totally dictate what she can and can't do, but she knows that sometimes, turning down certain roles is just a smarter decision. 
Sigler is an activist now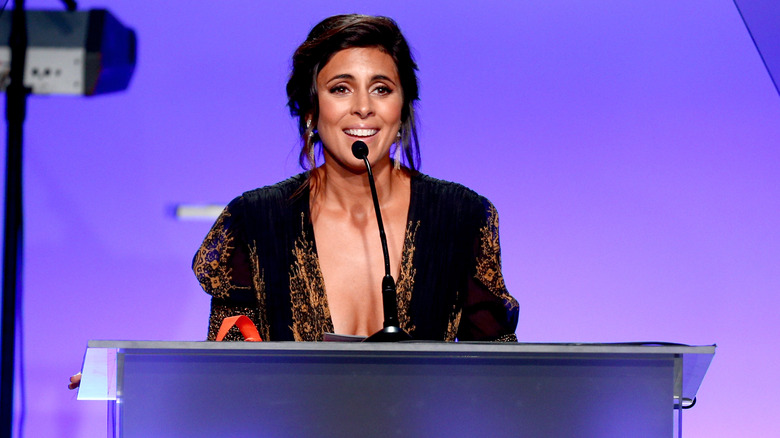 Rich Fury/Getty Images
Sigler has clearly faced her own fair share of challenges, but she knows that she's also been privileged in some ways. She says that she's never had to worry about paying for her MS treatments, but she's aware that many other people are not so lucky. She's also concerned for the people who feel the way she did for so many years — afraid to tell the truth about their condition for fear of being treated differently.
Now, Sigler dedicates more of her time to advocating for people with MS. She worked with Tecfidera on their "Re-Imagine Myself" program, which provided a platform for people living with MS to share their stories and connect with each other. "I would love to see more attention paid to MS and stem cell research to give people hope for the future," she told Glamour. "Most people are diagnosed between 20 and 40, and these are young people just starting their lives or in the middle of their careers." Hopefully, Sigler can use her influence to make life a little easier for people who are suffering.
Jamie-Lynn Sigler is focused on podcasting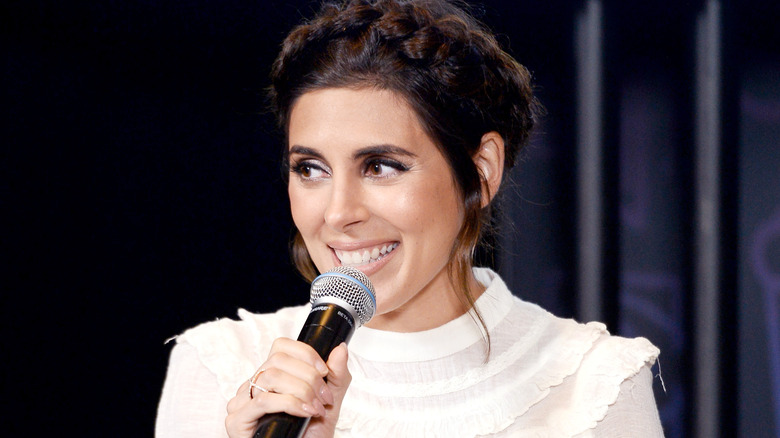 Matt Winkelmeyer/Getty Images
So, if Sigler hasn't been acting in a whole lot of prestige projects lately, then what else has she been up to? Well, she has other hobbies and interests, and lately, she's gotten into podcasting. From January 2019 to March 2021 Sigler hosted the podcast "Mama Said" with her friend Jenna Parris. The two of them talk about everything from managing their kids' screen time to their most embarrassing moments as parents.
After that PodcastOne series ran its course, Sigler moved on to another audio talk show in the form of the independently released "Pajama Pants." The idea was to talk about "a whole lot of nothing but everything at the same time... in pajama pants," the podcast's preview explains. Sigler co-hosted with YouTube personality Kassem G and actor Robert Iler, who played her TV brother in "The Sopranos." Often bringing on fellow former "Sopranos" cast members, "Pajama Pants" stayed in production concurrently with "Mama Said" from the fall of 2019 until Sigler and company ended the weekly show in December 2022.
Sigler has dealt with some mediocre reviews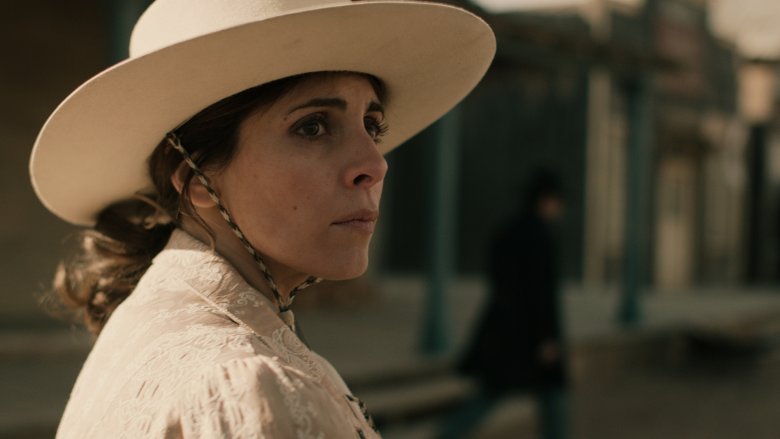 Universal Pictures
Sigler obviously struck gold with "The Sopranos," but over the years, she's also appeared in some films that turned out to be real duds. In fact, her most recent movies didn't exactly earn rave reviews. In 2017, she played Melissa in the movie "Justice," a Western about a small town torn apart by a corrupt mayor and a mysterious murder. The premise could've been interesting enough, but the film relied on old clichés and thin characters, leading to a disappointing reception from the Los Angeles Times and others.
That same year, Sigler had a role as Lulu Rolfe in the film "Gangster Land." This 2017 film tells the story of Al Capone through the eyes of his second-in-command, Jack McGurn. But unlike "The Sopranos," this mafia flick fell flat. The genre was familiar territory for Sigler, but it wasn't her best work. And unfortunately, it's not always easy for an actor to land better roles after they appear in a string of flops. 
Sigler struggled to land major TV roles
NBC
After "The Sopranos" ended, Jamie-Lynn Sigler landed a few main cast roles in a handful of major TV series. Unfortunately, the work didn't last long. In 2012, NBC debuted "Guys with Kids," which followed three immature dads — Nick, Chris, and Gary. Sigler played Nick's wife Emily on the series, which NBC heavily promoted by touting Jimmy Fallon as a co-creator. "Guys with Kids" received rotten reviews and was canceled after just 17 episodes.
Following an episode or two on other forgettable, quickly-disappeared shows like "Dads," "CSI: Cyber," and "Baby Daddy," Sigler made her return to regular series television in 2020 as Megan on "Beef House," a parody of laugh-track-laden, cliché-driven '90s sitcoms. From the minds of Tim Heidecker and Eric Wareheim, the creator-stars of "Tim and Eric Awesome Show, Great Job!," this surreal show lasted just six episodes on Adult Swim.
Sigler isn't chasing success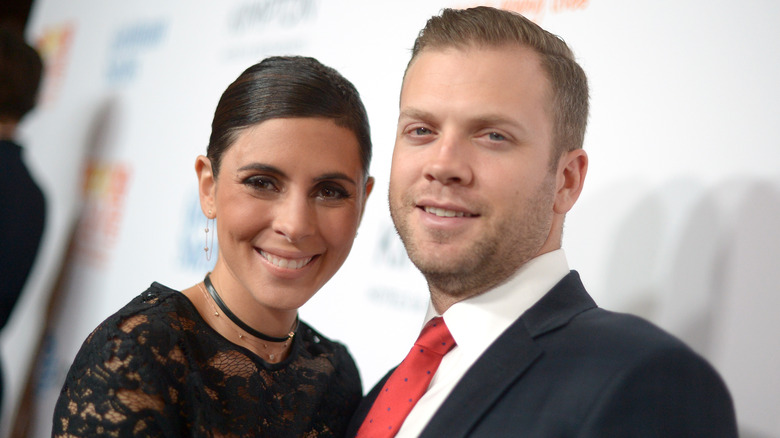 Charley Gallay/Getty Images
In 2019, Sigler opened up about struggling with anxiety as a teenager, saying that when started her acting career as a high school student, she was constantly worrying about being liked. Similar to any other teenager, she always felt like she had to win the approval of others. But as time went on, she began to feel less and less self-conscious. 
Sigler says that she used to feel like she had to be an accomplished actress in order to earn love and attention from other people. Now, she realizes that she has plenty of people in her life who will always care about her, no matter what direction her career goes in. Writing about her sons, she said, "They have shown me that I don't need anything, good or bad, working or not, disease or no disease, to be deserving of love." 
She also says that she doesn't feel like she needs success to "survive." So while some actors might be constantly seeking the biggest roles in the biggest films or TV shows possible, Sigler is a little more laid back. She's cool with herself as a person and doesn't need the validation of fans or Hollywood. While she wouldn't say no to another huge role, it's not like she needs it to feel good about herself, so she doesn't always have to chase the limelight.
Sigler makes a lot of small movies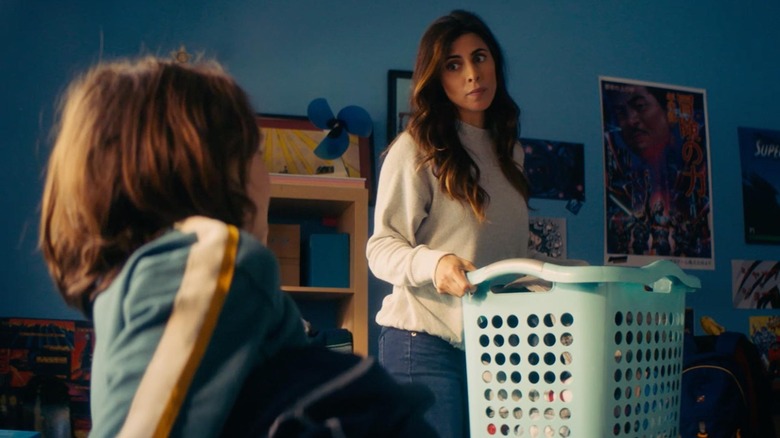 Vudu
Jamie-Lynn Sigler didn't completely leave acting behind. Not every project can be a network series or an acclaimed prestige cable drama, and in the late 2010s and 2020s, Sigler appeared in many low-key indie movies, made-for-TV films, animated projects, and shorts. She headlined cable originals "The Christmas Note," "Mommy, I Didn't Do It," and "The Neighbor in the Window," for example, as well as features like "Mob Town," "Loserville," "Gangster Land," "The Virgin of Highland Park," and the Vudu original film "Adventure Force 5." 
She has also been keeping busy with voice acting. Fans might have recognized her voice on Disney's "Elena of Avalor" or in a new adaptation of the classic storybook "The Snowy Day," or they may have caught her in the 2022 short films "I'm on Fire" or "The Dinner Party." Sigler signed with a new agency in 2019, according to Deadline. She has switched up her representation, indicating that she's thinking seriously about next steps and new career chapters.
She may be making a TV comeback as Tonya Walsh in Big Sky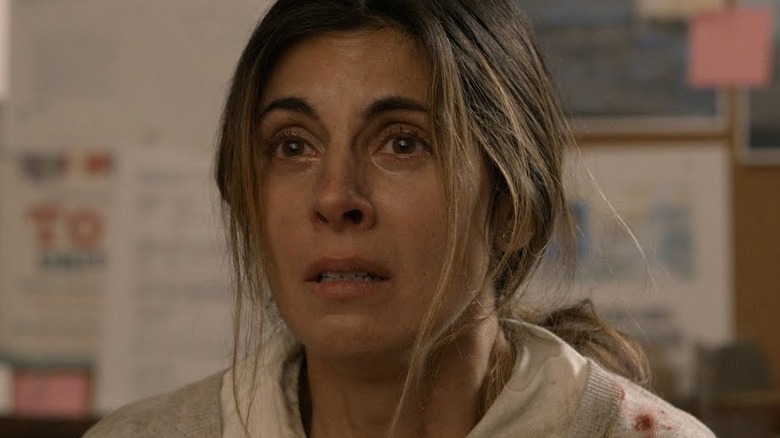 ABC
ABC enjoyed one of the biggest new hits of the 2020-2021 season with "Big Sky." Developed by Emmy-winning TV creator David E. Kelley ("Big Little Lies," "Ally McBeal," "The Pracitice"), the series quickly earned a Season 2 renewal, which is when Jamie-Lynn Sigler joined the cast. With a pedigree and commercial success that propelled it at least into a third season, "Big Sky" could serve as the perfect comeback vehicle for Sigler.
For Season 2, Sigler landed the recurring role of Tonya Walsh, a server at a diner in the show's setting: A creepy, crime-riddled small town. After reporting the disappearance of her doomed boyfriend, Tonya is kidnapped herself and joins up with the Bhullar family's powerful drug cartel. There's a lot of meat and complexity in the role for Sigler, and she was promoted from recurring to full-time cast member for Season 3 of "Big Sky."