Stranger Things Season 4 Would 'Feel Very Different,' Address The Post-Credits Cliffhanger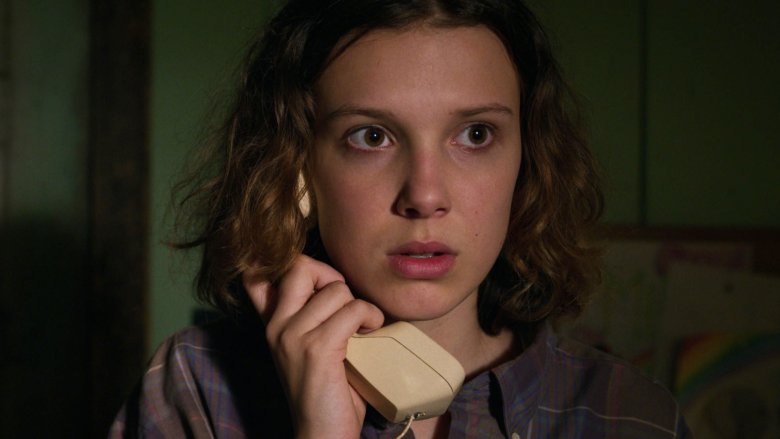 Contains spoilers for Stranger Things season 3
The third season of Stranger Things hit Netflix less than a week ago, and the streamer has yet to say one way or another whether a fourth season is in the cards, but that hasn't stopped the Duffer Brothers from musing about what will happen on potential future episodes. 
Speaking with Entertainment Weekly off the firework-and-freaky-monster-filled Stranger Things season 3 launch, series creators Ross and Matt Duffer revealed that season 4 of the sci-fi show would "feel very different" from its predecessor — due in large part to how the story wrapped up and what it teased in that shocking post-credits scene. 
Spoilers are ahead!
Ross Duffer opened up first, stating that he and his brother never want to write themselves "into a corner" — creating overly-complex scenarios and placing characters in situations that are difficult (if not impossible) to escape. It's for this reason (among others, we're sure) that the Duffer Brothers have started early conversations with the rest of the Stranger Things writing team to ensure that they're setting themselves up to "go in the right direction." The team was planning the big beats of season 3 (like the Russian threat and the deaths of David Harbour's Chief Jim Hopper and Dacre Montgomery's Billy Hargrove) when season 2 premiered on Netflix, and they're doing the same for a potential season 4 now that season 3 is out.
"We don't know a lot, but we do know a lot of the big broad strokes. At the end of season two, we knew about Billy. We knew that the Russians were going to come in. We didn't know the mall and stuff, but again, we know these big broad strokes. That's sort of where we are in season four," Ross explained. "We have the big broad strokes. It's just now about filling in those lines in the details. We're pretty excited about where it's potentially going to go. Again, like we said, it's going to feel very different than this season. But I think that's the right thing to do and I think it'll be exciting."
Matt Duffer then chimed in, sharing that the biggest difference between Stranger Things season 3 and season 4 is that the latter would "open up a little bit, not necessarily in terms of scale, in terms of special effects, but open up in terms of allowing plotlines into areas outside of Hawkins."
These places beyond the city limits of Hawkins, Indiana would presumably include the town Joyce Byers (Winona Ryder), her sons Will (Noah Schnapp) and Jonathan (Charlie Heaton), and Eleven (Millie Bobby Brown) move to after the Scoop Troop, Joyce and Hopper, and the rest of the gang defeated the newer, grosser Mind Flayer and dismantled the Russians' gate-opening machine nestled underneath the Starcourt Mall. Another place outside Hawkins that Stranger Things season 4 (should Netflix give it the greenlight) would venture off to? Russia — specifically, the Soviet base in Kamchatka that was featured in the season 3 post-credits scene, which mentioned an as-of-now-anonymous American being held captive to eventually become a tasty treat for a freakin' Demogorgon that the Russians have in their possession. Many fans believe that the American is Hopper, who apparently died when Joyce turned the key and catalyzed the destruction of the Russian's big bad weapon. 
Ross confirmed that when and if a fourth season of Stranger Things arrives, it will answer the questions raised in the post-credits sequence and address the huge cliffhanger of who the American really is. 
"Assuming there's a season four, obviously the question of who that American is in that cell and then also what they're doing with the Demogorgon, is a tease," he said. Ross. "That's obviously going to play a huge role in a potential season four."
Stranger Things executive producer Shawn Levy agreed, further noting that the big twists will definitely be dealt with in a possible fourth season: "Certainly season three ends with several plot strands that are separate from each other. And should there be a season four, I think we'll see them all explored."
Having become a household name, been nominated for and won several illustrious awards, and shattered Netflix viewership records with its third season, Stranger Things is clearly beloved and one of the streamer's biggest original series. A fourth season of the show seems inevitable, so if Netflix somehow doesn't renew Stranger Things, fans will know to call for help in rescuing the streamer's executives from the Upside Down.