Beyoncé Curating Companion Album For The Lion King Remake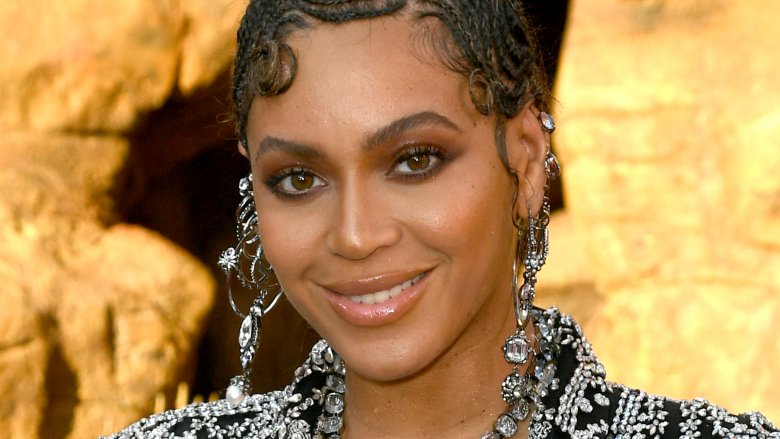 Kevin Winter/Getty Images
Fans of The Lion King are already feeling the love tonight, thanks to an announcement by one of the film's biggest stars.
Ahead of the July 19 release of Disney's highly anticipated live-action Lion King remake, it was announced that Beyoncé Knowles-Carter, who stars in the film as Nala, will curate a companion album entitled The Lion King: The Gift. 
Described as being "steeped in the sounds of Africa," the album, which Beyoncé also produced, will drop alongside the film on July 19. It features "global artists" that have yet to be announced. 
One single, "Spirit," performed by the pop queen herself, has already been released, pairing perfectly with the reimagined version of "Can You Feel The Love Tonight?" sung by Beyoncé and co-star Donald Glover (also known as Childish Gambino), who plays Simba in the film. 
Ever since the film was announced, fans of the classic Disney movie have been excited about seeing the reimagined version up on the big screen. They had even more reason to be hyped up once Beyoncé, one of the biggest stars working today, was cast in such a huge role. It makes perfect sense that she would be heavily involved with the musical side of the new Lion King. 
When the live-action Lion King soundtrack listing was released in June, it included a conspicuous mystery track entitled "Track 14," which fans discovered is a brand-new song Beyoncé created for the film. Sadly, though, they'll have to wait until the movie is released to hear Queen Bey's newest creation.
Fresh off her hugely successful Netflix documentary Homecoming, Beyoncé is bigger than ever, with many calling her headlining Coachella 2019 performance "iconic" and "game-changing." The Beyhive has been buzzing for even more Beyoncé innovation, and this Lion King companion album announcement actually gives fans a little more time to prepare for potential new music, since Queen Bey often provides little to no buildup for her projects. (It's hard to forget about the time she released her 2013 self-titled visual album, Beyoncé, in the middle of the night with no announcement whatsoever.)
The live-action Lion King, directed by Jon Favreau, boasts a pretty star-studded cast beyond Beyoncé and Glover, including Chiwetel Ejiofor as Scar, John Oliver as Zazu, Billy Eichner and Seth Rogen as Timon and Pumbaa, Alfre Woodard as Sarabi, and James Earl Jones reprising his original role as Mufasa. Considering how popular the original film still is today, this realistic reboot is sure to be a hit, and thanks to new music from Queen Bey herself, it could be an even bigger sensation than audiences imagined in the first place.