Netflix Orders The Cuphead Show! Based On Popular Indie Game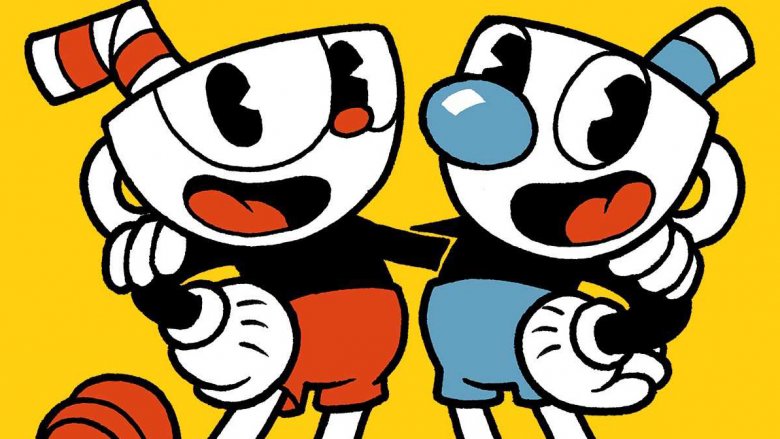 A Netflix series based on Cuphead? That's a great slam and then some!
Indie game developer and publisher Studio MDHR, the studio behind the massively popular old-school-styled game Cuphead, announced on Tuesday, July 9 that Netflix is turning Cuphead into an animated series. 
Entitled The Cuphead Show!, the series invites viewers to "witness the wondrous Inkwell Isles as you've never seen them before" — all in "full color and cine-sound" with animation inspired by the styles characteristic of the 1930s, just like the Cuphead game. 
Netflix teamed with King Features Syndicate, one of Hearst Entertainment and Syndication's subsidiaries, for The Cuphead Show!, which will "expand upon the characters and world of the game" (via The Hollywood Reporter). 
Cuphead took the gaming world by storm in 2017, captivating players with its distinct hand-drawn visual style influenced by 1930s Fleischer and Disney cartoons, incredibly difficult boss battles, amazing music, run-and-gun gameplay, and quirky main characters Cuphead and Mugman, anthropomorphic cups who must defeat several enemies to repay their debts to the devil. The Cuphead Show! will, of course, include Cuphead and Mugman, and might feature a few other standouts like Captain Brineybeard, Ribby and Croaks, Cala Maria, Cagney Carnation, Baroness Von Bon Bon, The Root Pack, and King Dice. Fans should also get giddy about seeing the Devil again. (Bet you never thought you'd read that sentence, like, ever.)
Chad and Jared Moldenhauer, the brothers who created Cuphead, will executive produce The Cuphead Show! for Studio MDHR, while C.J. Kettler executive produces for King Features. Experienced in animation, Dave Wasson (Mickey Mouse Shorts) is also on board to executive produce, with Cosmo Segurson (Rocko's Modern Life: Static Cling) co-executive producing.
During a phone interview with IGN, Chad Moldenhauer detailed that The Cuphead Show! will be "tradigital" — that is, animated in a hand-drawn style that's actually done digitally. He also noted that the series is suitable for younger viewers, but is definitely a comedy that people of all ages can enjoy.
"We are not going to be animating this [ourselves] because it would never be finished," Moldenhauer laughed. "It's safe for kids, but written so there are also things that adults find funny and appeals to a wider audience. It's not a toddler show or a little kids cartoon. It's safe to say that [the showrunners are] aiming for the same kind of vibe that the game hints at. They'll be taking that idea and expanding it."
The Cuphead Show! is an exciting venture for all parties involved in the production. It's King Features' first long-form animated series — and that's saying something since the company has rights to Archie, Garfield, and Popeye – and is a big win for Studio MDHR. The animated show is something fresh for Netflix, too, as the streamer has historically ordered live-action adaptations of video games (like The Witcher) but not animated ones. 
Just as the game upon which it's based has done, The Cuphead Show! should dazzle. Until we know more about the series, sit back, relax, brew a nice cup of tea, and try not to get mixed up in any high-stakes gambling matches.