The Big Lebowski Spin-Off The Jesus Rolls Scores 2020 Release Date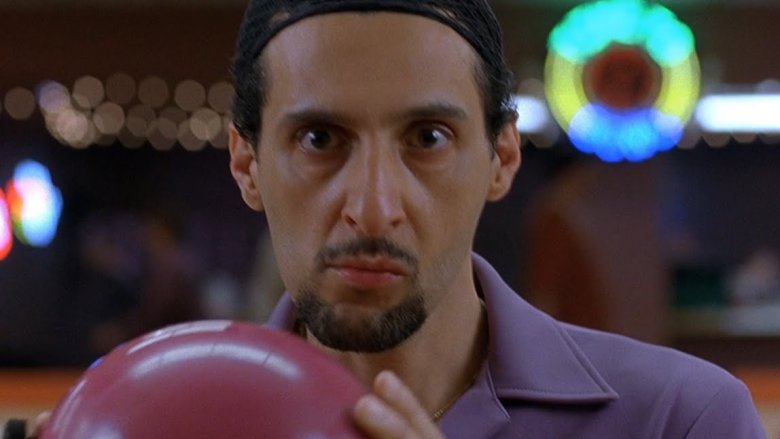 Jesus has risen — Jesus Quintana from The Big Lebowski, that is. 
Per The Hollywood Reporter, Screen Media recently acquired domestic screen rights to the Big Lebowski spin-off movie The Jesus Rolls, which features John Turturro reprising his role as the titular bowling enthusiast. The company also stamped The Jesus Rolls with an early 2020 release date in North American theaters. An exact launch date is yet to come, as is clarification regarding a potential international release. 
The minds behind The Jesus Rolls (originally titled Going Places) are incredibly excited about the spin-off pic finally getting picked up, as they've been waiting for this moment to come for a while now. After Ethan and Joel Coen, the directors of The Big Lebowski and the creators of the Jesus Quintana character, granted Turturro the rights to use Jesus for his own movie, filming on The Jesus Rolls started in August 2016, apparently wrapping not long after. Years later, The Jesus Rolls is actually going to roll out in theaters thanks to Screen Media. 
"It feels like a good time to release a transgressive film about the stupidity of men who try and fail and try better to understand and penetrate the mystery of women. I look forward to working with Screen Media and bring our work and the character of the Jesus to American audiences," Turturro said in a statement. 
Added Screen Media senior vice president of acquisitions Seth Needle, "It's an honor to be working with John Turturro again. His passion for storytelling and character building is unparalleled, so it goes without saying that people should be excited for the Jesus."
Not only does The Jesus Rolls serve as a spin-off to The Big Lebowski, but it also acts as a remake of the 1974 Bertrand Blier-directed French film Going Places, an adaptation of Blier's novel Les valseuses. The flick co-stars Bobby Cannavale (Boardwalk Empire, Mr. Robot), Audrey Tautou (Amélie), Jon Hamm (Mad Men), Pete Davidson (Saturday Night Live), J.B. Smoove (Spider-Man: Far From Home), Susan Sarandon (Thelma & Louise), Sonia Braga (Alias, Aquarius), and Nicolás Riera (Casi Ángeles). The Jesus Rolls is said to follow "a trio of misfits" — likely Turturro, Cannavale, and Tautou's characters — as their "irreverent, sexually charged dynamic evolves into a surprising love story." The tale takes a turn when the three cross paths with a hairdresser who has more than just hairspray in their artillery. Before they know it, their journey of love transforms into "one of constant escape from the law."
Turturro previously described The Jesus Rolls as "a bit of a racy movie" that "shows how stupid men are." He shared with IndieWire, "That's what the movie is kinda about — the women are the stronger, more together characters. I had to tweak it a little bit but now I feel really good about it. It's basically an exploration of Jesus getting out of jail. It's a comedy but a very human comedy."
Sounds like fans of Turturro's character from The Big Lebowski and anyone wanting to see an off-kilter comedy with powerful women at the forefront should give The Jesus Rolls a shot. 
The Jesus Rolls will arrive in theaters in early 2020. Check back with Looper for an exact release date when it's announced.