Deadpool Creator Wants A Cable Film Franchise In The MCU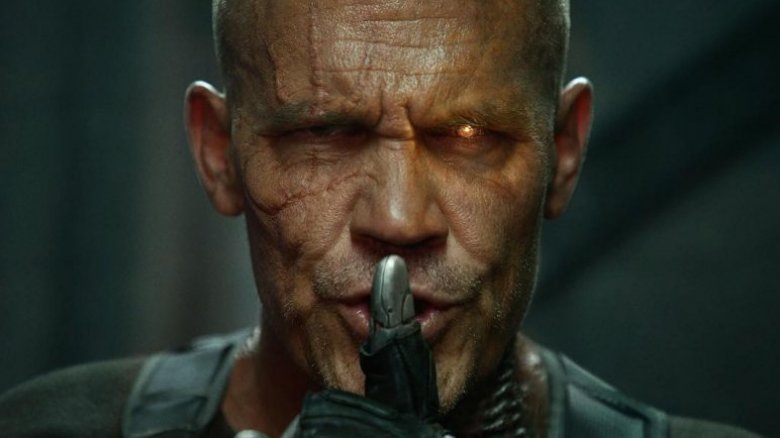 Be ready for trouble... 'cause trouble is ready for you. 
Whether that trouble ever actually gets to audiences is the real question. If Deadpool comics creator Rob Liefeld had his way, though, it definitely would.
Liefeld recently took to Instagram to express his desire to see Cable, another of his Marvel Comics creations, receive his own standalone franchise in the Marvel Cinematic Universe. After fielding many questions about whether Josh Brolin, who suited up as Nathan Summers to give Ryan Reynolds' Wade Wilson grief in Deadpool 2, would ever return to the silver screen as Cable, Liefeld realized just how much he wants to see Brolin top-line a solo trilogy. 
"Watching @joshbrolin bring Cable to life was an obvious thrill, not just for me but for millions of fans that have followed his debut since New Mutants #87. Cable is the face of two blockbuster franchises at Marvel, his own best selling line over the past 28 years and the record shattering X-Force. I get asked repeatedly about when we will see Josh as Cable again, and my hope is that Marvel Studios will launch one of their favorite sons, Josh, as well as one of their most popular characters into a solo franchise much sooner than later," Liefeld wrote in the caption of a carousel of photos featuring Brolin in character as Cable. 
He continued, touching on the popularity of Cable amongst comic book readers and detailing the ways in which screenwriters and directors could go about crafting a Cable film series. Liefeld then noted that Brolin is totally down to reprise his role as Cable. 
"As a character Cable has outsold any comic book by Dr. Strange, Ant-Man, Black Widow, The Eternals, even Iron Man. The character has lined the toy aisles for 28 years, non-stop. The character, as part of the Deadpool universe, made it safely across and into the Disney fold. He's a time traveler to boot, ripe for expanded tales of his rich history. And long time fans are aware of the unique opportunities that fulfilling the extent of role presents," he said. "I've spoken on numerous occasions to Josh about his passion to go deeper into the complexities of CABLE. If there is any doubt about wether he's game to play Cable again, just ask him. Plus, he's told me he's going to get even more "jacked" and swole for his next outing! If you're in Seattle for @acecomiccon, grab his #cableswole gear!"
With Marvel Studios heading in a new direction with the impending start of Phase 4 of the MCU and with Disney's recent acquisition of 20th Century Fox, where X-Men characters like Deadpool and Cable were formerly housed, it seems now is a great time for Marvel executives to start thinking outside of the box without the crutch of the Avengers team, whose roster got shaken up in Avengers: Endgame, to lean on. A Cable standalone trilogy could be fantastic — everyone already adores Brolin as Cable and were taken by his performance as Thanos in Avengers: Infinity War and Avengers: Endgame, and we're certain no one would put up a fight about exploring the origins of the cybernetically-enhanced time-traveling mutant. 
Sadly, if Marvel doesn't ever greenlight a solo franchise centered on Cable, there's a chance audiences might not see the character up on the big screen for quite some time... if ever. Deadpool star Reynolds previously indicated that he's unsure if the Merc with a Mouth will get to complete his trilogy, leaving every character seen in Deadpool 2 unable to make a return — including Brolin's Cable. 
Here's to hoping that a miracle happens and Liefeld's wish for a Cable franchise in the MCU comes true.