Bill & Ted Face The Music Casts Saturday Night Live's Beck Bennett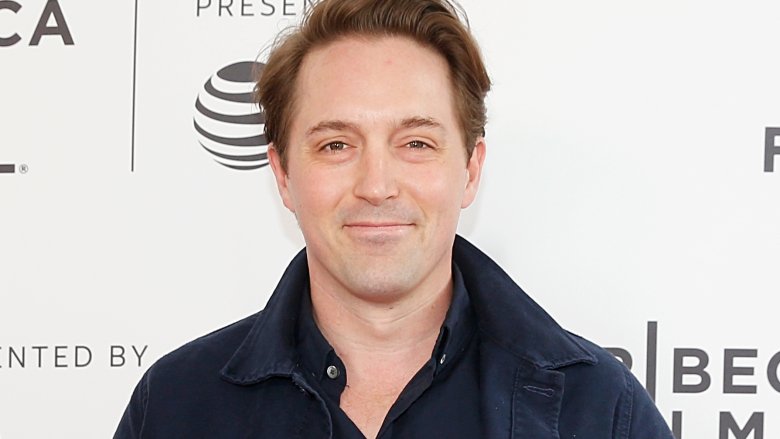 Dominik Bindl/Getty Images
Bill and Ted are ready for their next adventure, and this time, they'll be joined by a comedian from a different generation.
Variety reports that Bill & Ted Face the Music, the long-awaited sequel to the Bill & Ted films, has added Saturday Night Live's Beck Bennett to the cast as Ted's younger brother Deacon. 
Bennett has been on SNL since 2013 and has proven to be a standout, playing everything from original characters like "Baby Boss" (a boss with the brain of a human but the spastic physical movements of a baby) to Vladimir Putin. Before he arrived in Studio 6H, Bennett got his start in sketch comedy with his eventual SNL co-star Kyle Mooney (with whom he still writes plenty of skits for the legendary show). Since his stock has risen there, he's appeared in a few projects like Sing and Brie Larson's directorial debut The Unicorn, and on a few series like Arrested Development and The Other Two, but Bill & Ted Face the Music will mark his biggest non-Rockefeller Center project yet.
This isn't the only casting news to break about the film in the past couple of days. Bill & Ted veterans Amy Stoch and Hal Landon Jr. will return to play Missy and Ted's father (who is also the police chief), respectively, and Bill and Ted's wives have been cast as well. Per Deadline, Glee's Jayma Mays and Children's Hospital's Erinn Hayes will appear as Bill's wife Princess Joanna and Ted's wife Princess Elizabeth, two roles that have been recast throughout all three films. 
Two new characters, Bill and Ted's daughters, have also been cast, with Three Billboards Outside Ebbing, Missouri's Samara Weaving and The Glass Castle's Brigette Lundy-Paine playing Bill's daughter Thea and Ted's daughter Billie, respectively, because Bill and Ted are nothing if not ride or die friends. Of course, Keanu Reeves and Alex Winter will return to their two classic roles as Ted Logan and Bill S. Preston, Esq.
Face the Music gives longtime Bill & Ted fans a glimpse into the duo's future, set during their 50s as they give their ailing music career one last shot in an attempt to escape the drudgery of middle-aged life. However, things don't stay quiet for long, and they receive a visitor from the future who begs them to a record a song that will save humanity, and they enlist their friends and families to help them save the world through music.
The film is is set to release on August 21, 2020, and before then, it's a solid bet that more comedians will join the cast of this highly anticipated film, so get ready for more exciting news in the build-up to the Wyld Stallyns' next concert.