Star Trek: Picard Taps Michael Chabon As Showrunner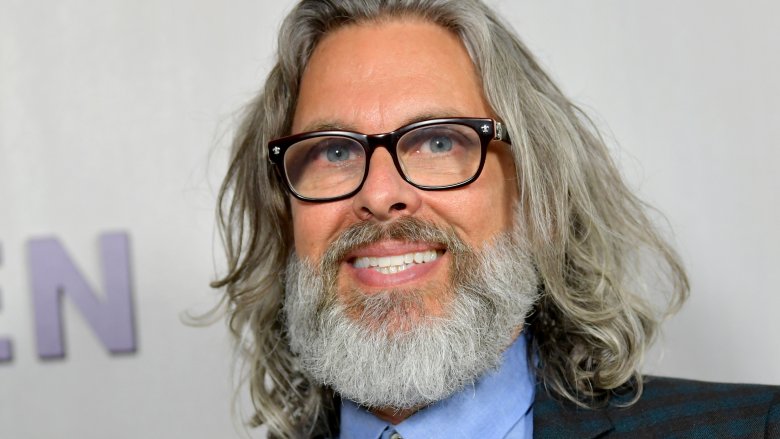 Emma Mcintyre/Getty Images
We may receive a commission on purchases made from links.
A titan of literature has been handed the keys to Star Trek: Picard.
The CBS All Access series, which just may become the crown jewel in the streamer's growing Star Trek universe, has tapped Pulitzer Prize-winning author Michael Chabon to serve as showrunner. Variety was first with the news.
Trek fans literally flipped their wigs (we know because we heard the unmistakable sound of millions of wigs flipping all at once) when it was announced in August 2018 that the beloved actor Sir Patrick Stewart would be returning to the role that made him famous: Jean-Luc Picard, who captained the U.S.S. Enterprise in the '90s revival series Star Trek: The Next Generation. That series has come to be as well-regarded — in certain circles, even more so — than the iconic '60s original, in large part thanks to Stewart's charismatic and complex portrayal of the captain. 
Stewart hasn't appeared as Picard since 2002's big-screen effort Star Trek: Nemesis, and in the intervening years, he's become almost as well-known for his portrayal of another authority figure surrounded by strong-willed and often weird-looking charges: Professor Charles Xavier, whom he played in six X-Men movies over 17 years. But Trek fans have never forgotten the man who, for many of them, represents the greatest captain the Enterprise has ever had — and in Chabon, Picard's producers have found a man who is eminently qualified to tell the story of Jean-Luc's later years.
Chabon became a published novelist at the age of 25, and his second book — 1995's Wonder Boys — was adapted into a well-received feature film by director Curtis Hanson in 2000. He picked up his Pulitzer that same year for his novel The Amazing Adventures of Kavalier & Klay, the story of two cousins who become prominent figures in the comics industry during its Golden Age.
Unfortunately, efforts to bring that work to the big screen have failed miserably. The project spent roughly six years in Development Hell before apparently being completely abandoned in 2007, although Chabon has expressed interest in porting it over to the miniseries format in the intervening years.
In the meantime, he's continued to crank out critically acclaimed novels, with the latest being Moonglow in 2016. He's also contributed to a few film and television projects, notably writing a draft of 2004's Spider-Man 2 and performing revisions on the notorious 2012 bomb John Carter. He's been part of Picard's creative team since the series' inception, and late last year, CBS All Access debuted "Calypso," a companion short to the streamer's Star Trek: Discovery which Chabon co-wrote.
In a statement, Chabon alluded to the influence that Trek has had on his literary life. "Star Trek has been an important part of my way of thinking about the world, the future, human nature, storytelling and myself since I was ten years old," he said. "I come to work every day in a state of joy and awe at having been entrusted with the character and the world of Jean-Luc Picard, with this vibrant strand of the rich, intricate and complex tapestry that is Trek."
Picard is expected to debut later this year, and no matter how the first teaser trailer may make it appear, it probably won't just be Jean-Luc trying out a different bottle of wine every episode. In addition to Stewart, the series stars Alison Pill (Scott Pilgrim vs. the World), Michelle Hurd (Marvel's Daredevil), Isa Briones (American Crime Story), Santiago Cabrera (Transformers: The Last Knight), Harry Treadaway (Mr. Mercedes), and newcomer Evan Evagora. We'll keep an eye out for more details (and, hopefully, a more revealing trailer), and keep you up to date.