Seven-Year-Old Endgame Actress Says Fans Are Bullying Her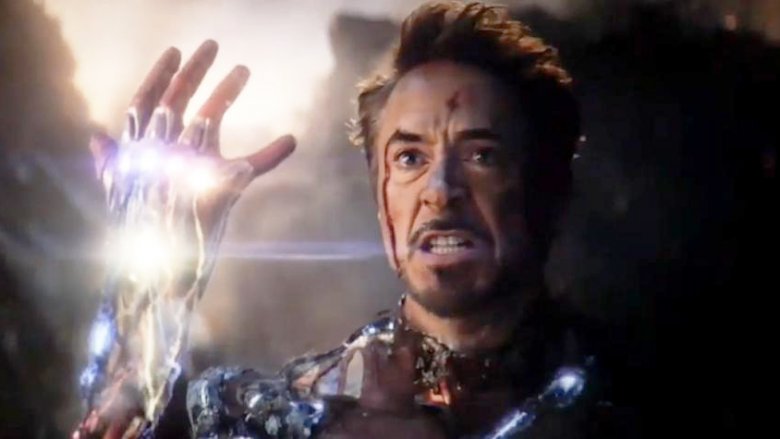 There's no type of fame quite like the one actors are thrust into after starring in a Marvel movie. With international attention can also come backlash of equal intensity, and sadly, seven-year-old Avengers: Endgame actress Lexi Rabe is currently facing the negative effects of being part of the Marvel Cinematic Universe. 
People have reportedly begun harassing Rabe, who plays Morgan Stark, the adorable daughter of Robert Downey Jr.'s Tony Stark and Gwyneth Paltrow's Pepper Potts, in Avengers: Endgame. Though no specific incidents of bullying have been explicitly mentioned, it seems that the harassers became upset over Rabe's behavior when they saw her in public, finding fault with her acting "silly" and evidently declining to take photos with them. 
Rabe and her mother, Jessica, addressed the unfortunate situation in a video uploaded to Rabe's Instagram account. Jessica Rabe wrote in the caption that "yet again Lexi's getting bullied," and asked everyone to please withhold their opinions about her daughter, so that she can "grow up in the free world." 
In the clip, Lexi is seen apologizing for not being perfect, reminding people that she's just a young girl who can "mess up sometimes," and explaining that her parents give her "tons of talking-tos and timeouts" if she ever misbehaves outside of the privacy of her and her family's home.
"She's a normal human being and she's a child. We give her a talking and we give her timeouts but we don't do that in public. Sometimes we're rushing from place to place stressed like everyone else to get to set on time or work or whatever and we seem a little grumpy. I'm sorry if you see us this way but that's life!" Jessica Rabe wrote in the caption. "If you ask us for an autograph we always almost say yes. If we happen to be having a bad day that might put us right on the right! We are not perfect!"
She also noted that, contrary to what some may believe, Lexi is a well-behaved child — and if she wasn't, Marvel probably wouldn't have hired her for Avengers: Endgame. Rabe's mother then requested that people refrain from passing judgements or making harsh remarks until they have children of their own, and asked that they realize the Rabe family is "not perfect" and isn't "claiming to be."
"If you see us in public and think you have the right to judge. Wait," she wrote. "Just try to realize [there are] different strokes for different folks what you do with your kids may work for you and what I do with my kids works well for me. My children love me and respect me even if they act out sometimes. Thank you! Jessica!"
At the end of the video, Lexi, who still had a smile on her face despite all the backlash, then tugged on heartstrings when she delivered the iconic line from Endgame to those who have supported her: "I love you 3,000."
Social media harassment is, unfortunately, all too common nowadays. Several big-name stars have abandoned their Twitter and Instagram accounts after being hit with waves of vitriol. Kelly Marie Tran, who portrays Rose Tico in the current Star Wars trilogy, left social media when the vicious subsection of the Star Wars fandom began bullying her and didn't let up. When it was announced earlier this year that Orange Is the New Black alum Ruby Rose had landed the role of Batwoman on the small screen, disgruntled fans raised their proverbial pitchforks and claimed that she was the wrong choice for the part. The Australian actress deleted her Twitter account when the negativity became overwhelming. 
If cruel criticism can push adult actors to step away from the limelight, it can only be much, much worse for a young girl like Rabe who has never been exposed to anger and animosity like this before. Thankfully, the Morgan Stark star seems to have around her a strong and loving family, who will keep her spirits high and outside negativity low.