Halloween 2 Eyeing 2020 Release Date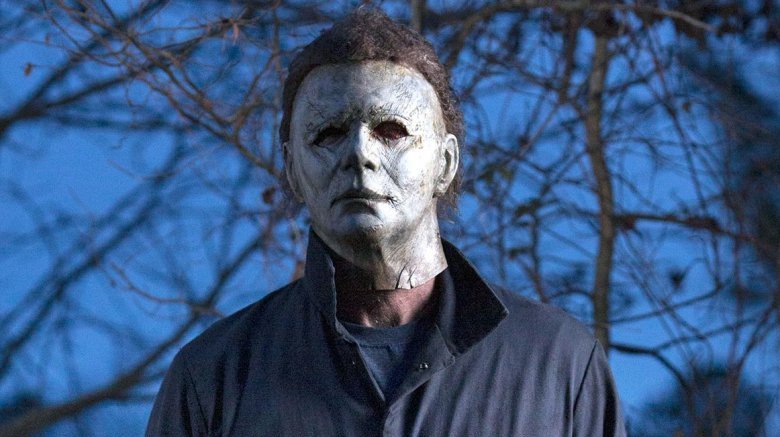 That darn Michael Myers just don't die, will he?
After the sweeping success of director David Gordon Green's 2018 Halloween reboot-slash-sequel, Blumhouse Productions is reportedly gearing up to begin production on Halloween 2, which has now scored a tentative release date. 
Sources have indicated to Collider that Halloween 2 will begin filming after Labor Day (September 2) in time for an expected October 16, 2020 release.
Blumhouse had no comment on the news. 
There are a lot of unknowns when it comes to the in-the-works Halloween sequel — not the least of which regards the filmmaker who will get behind the helm to direct another story about the masked murderer Michael Myers (James Jude Courtney), who gets his kicks terrorizing towns and killing innocent people. It's believed that Blumhouse wants Gordon Green to direct, as the company wants to ensure the Halloween follow-up performs as well with critics and at the box office as its predecessor did. Gordon Green's the dude who wrote the sequel's script, so it only makes sense that he would step up to the director's seat as well.
Another big question is whether Jamie Lee Curtis will reprise her role as Laurie Strode in the new Halloween movie. Collider notes that Curtis is indeed anticipated to circle back for the sequel, which will presumably pick up after Laurie, her daughter Karen (Judy Greer), and her granddaughter Allyson (Andi Matichak) battled Michael, locked him in the basement of Laurie's home, and set it on fire. The showdown left the three women believing that Michael was finally dead, and off they road to a hospital in the back of a passing pickup truck. Meanwhile, Michael actually managed to escape the burning house, and was heard in a post-credits stinger breathing heavily. 
Since 2018's Halloween ignored the events of every film that followed after the original John Carpenter-directed movie from 1978, the story slate is fairly clean, and whomever ends up directing the upcoming sequel has plenty of room to play around with characters and narrative arcs. The creative team won't be bound by the strange plot twists and convoluted dynamics seen in past movies, but instead will have freedom to create a chilling installment that can continue this new branch of the Halloween franchise. 
A formal announcement about Halloween 2 is expected from Blumhouse later this summer.