Masters Of The Universe: Noah Centineo In Talks To Play He-Man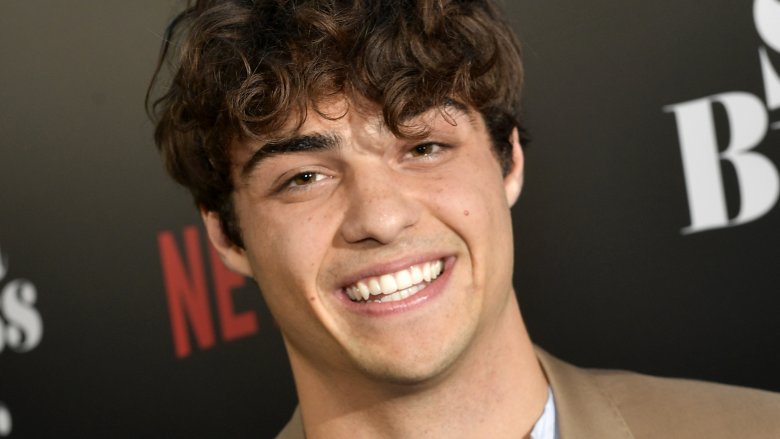 Getty Images
From a boy to a He-Man. 
TheWrap reported Wednesday that To All the Boys I've Loved Before actor Noah Centineo is in talks to portray He-Man in Sony Pictures and Mattel Films' forthcoming Masters of the Universe movie, based on Mattel's toy line that took the world by storm in the 1980s. 
The outlet cites an anonymous source with "knowledge of the project," and gave no other details regarding Centineo's purported involvement. Sony did not provide to TheWrap a comment on the news. 
Directed by filmmaking duo Aaron and Adam Nee, known for their pair of features The Last Romantic (2006) and Band of Robbers (2015), Masters of the Universe touts Iron Man scribes Matt Holloway and Art Marcum as scripters. Executive producer David S. Goyer — the prolific screenwriter behind films like the Blade trilogy, The Dark Knight trilogy, Man of Steel, Batman v. Superman, and Dark Steel — wrote the original script for Masters of the Universe. 
Should Centineo actually hop aboard Masters of the Universe, he'll have some pretty big shoes to fill and a long legacy to live up to. When studios Cannon Films, Warner Bros., and MGM, along with director Gary Goddard and screenwriter David Odell, translated Mattel's toy collection for the silver screen with the first live-action Masters of the Universe film in 1987, the creative team tapped Dolph Lundgren to play He-Man, the alter ego of Price Adam, who rules the planet of Eternia. Utilizing the Power Sword and teaming with trusted allies like Man-at-Arms, Teela, Orko, and The Sorceress, Adam transforms into He-Man and protects Eternia and Castle Grayskull from the power-hungry wizard Skeletor. 
He-Man has remained one of Mattel's most iconic characters, having spawned his own animated series, He-Man and the Masters of the Universe, which ran on television from 1983 to 1985. Thereafter, Filmation produced the animated movie He-Man and She-Ra: The Secret of the Sword. The series inspired a spin-off focused on He-Man's twin sister, She-Ra (also known as Princess Adora), She-Ra: Princess of Power. In 1985, Filmation, Mattel, and DreamWorks Classics released the made-for-television animated holiday event He-Man & She-Ra: A Christmas Special. 
Though Centineo seems a bold choice for He-Man in Masters of the Universe considering he's a relatively new-in-the-spotlight actor, having experienced a meteoric rise in popularity after starring in Netflix's rom-coms To All the Boys I've Loved Before and Sierra Burgess Is a Loser, he could end up impressing us all. This gig would be an enormous one for Centineo — and while his young age (22 years old), his dark locks (that go against He-Man's luscious blonde mane), and lack of experience leading an action movie (he's mostly stuck to comedies but will take a turn in this year's Charlie's Angels reboot) might give skeptics ammunition to discount him, maybe an unexpected pick is exactly what Sony and Mattel are aiming to do with Masters of the Universe. 
Perhaps the Nee Brothers and writers Holloway and Marcum are taking a totally new approach to the famous IP, and are looking to go down a more comedic route rather than sticking to straight-up action. Maybe they're looking for a down-to-earth, boy-next-door vibe for He-Man. In either case, Centineo certainly fits the bill. And at 6'1, he's definitely got the physical strength to wield the Power Sword and stop Skeletor from destroying the kingdom of Eternia. 
Sony and Mattel haven't set an official release date for Masters of the Universe, but the last we heard, the film was set to start production in mid-July 2019.