Stranger Things' Gaten Matarazzo To Host Netflix Hidden Camera Prank Series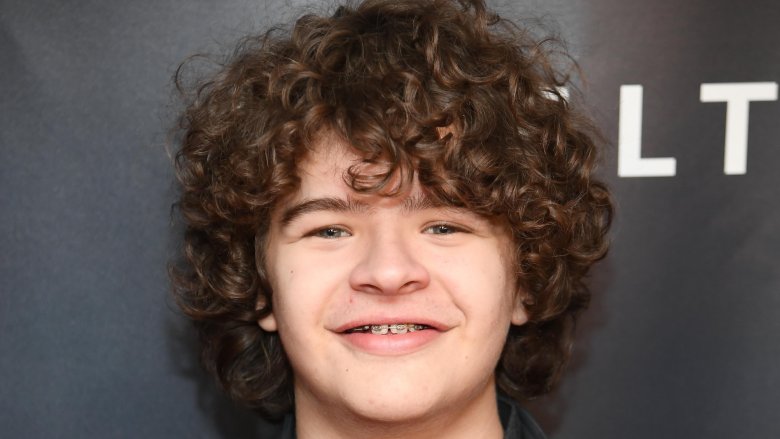 Dimitrios Kambouris/Getty Images
Starting a new job? Beware — you might be about to get punked by one of the stars of Stranger Things.
Gaten Matarazzo, who plays Dustin on the hit Netflix series, will host a hidden-camera prank series — entitled Prank Encounters — for the streamer. He'll also serve as one of the series' executive producers. (via Deadline)
If this isn't a perfect marriage of personality with material, we're not sure what is. Matarazzo has been endlessly endearing over the course of Stranger Things' first two seasons (with a third on the way next month), and his sweetly goofy yet slightly mischievous persona makes him the perfect fit for such a project as Prank Encounters. Here's Netflix's official description: "Each episode of this terrifying and hilarious prank show takes two complete strangers who each think they're starting their first day at a new job. It's business as usual until their paths collide and these part-time jobs turn into full-time nightmares."
Matarazzo's executive producer credit is particularly impressive given the fact that he's only 16 years old, but this is a guy who has a lot of energy and even more interests. Chief among these: CCD Smiles, a foundation he became involved with to assist families in paying dental bills for members afflicted with cleidocranial dysplasia.
The condition is a birth defect which occurs in roughly one individual per million worldwide, and it's characterized by underdeveloped or absent collarbones, which can affect the development of the skull, teeth, and gums, among other things. Matarazzo lives with the condition himself, as does his Stranger Things character.
The star also happens to sing in the rock band Work in Progress, which features his sisters Carmen on drums and Sabrina on vocals; the band will be playing dates across the U.S. this summer. As if all this weren't enough to keep him busy, he'll be doing voice work for the animated feature Hump, which also stars Simon Pegg (Star Trek Beyond) and Ramy Youssef (Mr. Robot), and he'll be taking the stage at L.A.'s iconic Hollywood Bowl amphitheater next month to star in its summer production of Into the Woods.
Honestly, we got a little tired just writing that. Prank Encounters, which Deadline reports has been cooking for months now, will be directed by reality TV veteran Anthony Gonzales, who has handled episodes of Big Brother, Dance Moms, and Undercover Boss, among others. We simply can't wait to see the looks on the faces of the hapless souls who realize that the nightmarish gauntlet of weirdness which they've found themselves in the middle of during their first day on the job was the work of Dustin from Stranger Things. How could you even be mad? That kid just has such a lovable mug.
No release date has yet been announced for the series, but we'll keep an ear to the ground, and report the news as it becomes available.