Netflix's Chronicles Of Narnia Projects Score Coco Writer Matthew Aldrich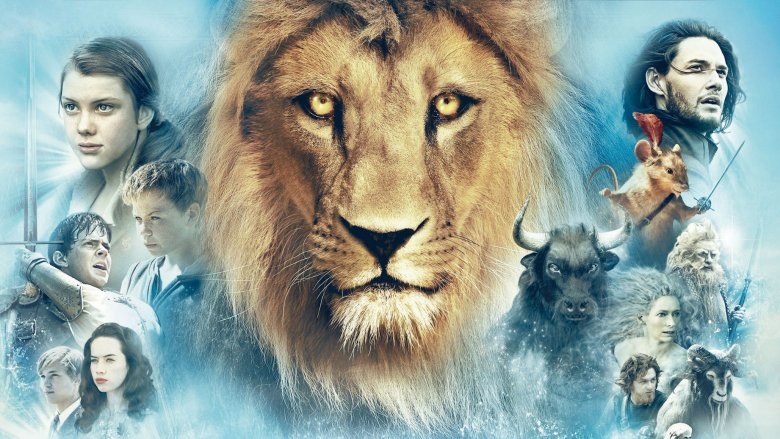 The Chronicles of Narnia: The Lion, the Aldrich, and the Wardrobe. 
Coco co-writer Matthew Aldrich is set to oversee Netflix's upcoming adaptations of C.S. Lewis' fantasy book series The Chronicles of Narnia. 
This news comes to us by way of The Hollywood Reporter, which confirmed that Aldrich will serve as the "creative architect" on each and every Narnia movie and television series that Netflix creates in the coming years. 
Netflix is said to have carried out an extensive, expansive search to find the perfect person to shepherd the ambitious endeavor of translating Lewis' seven-book collection for the screen following the three feature films released in the mid-2000s. It's unknown which other creatives the streaming giant may have had in mind for the once-in-a-lifetime gig, but it's clear that Aldrich's work on Coco completely blew the company away. 
What Aldrich and his Coco screenwriting partner Adrian Molina did with the Academy Award-winning Pixar flick was truly special, and he should have no trouble bringing that same magic to The Chronicles of Narnia, treating the young characters, the World War II time setting, and the mystical land of Narnia hidden within a wardrobe with great care. 
The streamer went public with its plans for the new Chronicles of Narnia adaptations in October of 2018, when Netflix announced that it had partnered with the C.S. Lewis Company to round up the screen rights to the late author's intellectual property and house them under a single roof. This was and remains a huge deal; at various points in the past, the Walt Disney Company, 20th Century Fox, and Walden Media all hand their hands in the Narnia pot. Now, Netflix can do with all seven books – The Lion, the Witch and the Wardrobe; Prince Caspian: The Return to Narnia; The Voyage of the Dawn Treader; The Silver Chair; The Horse and His Boy; The Magician's Nephew; and The Last Battle — whatever it pleases. 
What exactly Netflix has cooking in its content cauldron and what Aldrich is set to oversee is mostly a mystery for now. THR notes that the streamer plans to tell various stories "from across the Narnia landscape," and that the adaptations will include "at least one series." There are plenty of characters to introduce (the Pevensie siblings Lucy, Edmund, Susan, and Peter; the Great Lion Aslan; Prince Caspian; Mr. Tumnus; the White Witch Jadis; King Miraz; and more) and places to explore (like Archenland, Calormen, and Telmar) — so the possibilities for what Aldrich will do with Netflix's Narnia adaptations are endless.