How the cast of Chronicles of Narnia should really look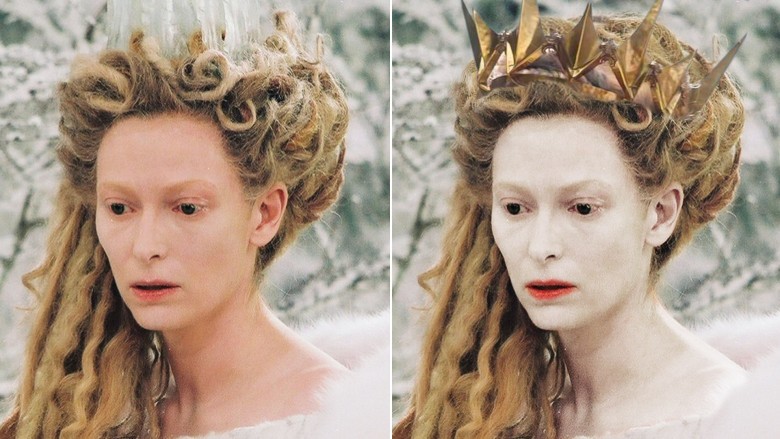 Branden Stall for Looper
The world of Narnia has captivated readers since British author C.S. Lewis launched his seven-book Chronicles of Narnia series in 1950. Three live-action film adaptations, starting with The Lion, The Witch and The Wardrobe in 2005, helped to make Lewis' world a film destination for viewers of all ages.

While there were some changes between the books and the movies, the filmmakers mostly stuck to Lewis' original tales. However, there were some key differences between the actors cast in leading roles and the characters as Lewis described them in the books. Here's what the cast of The Chronicles of Narnia films should really look like—starting with Tilda Swinton's evil White Witch, the subject of the children's fears and fights throughout The Lion, The Witch and the Wardrobe.

Lewis called the White Witch "a great lady, taller than any woman that Edmund had ever seen. She also was covered in white fur up to her throat and held a long straight golden wand in her right hand and wore a golden crown on her head. Her face was white—not merely pale, but white like snow or paper or icing-sugar, except for her very red mouth. It was a beautiful face in other respects, but proud and cold and stern."

Swinton is 5'11", so she fits with the towering stature required of the role. She also has the pale skin and the cold, stern face; however, the film's makeup artists chose to go with a pink or nude lipstick as opposed to the bright red described in the book. We've used Photoshop to offer a glimpse of what she might have looked like if they'd stayed a little closer to Lewis' description.

Movie accuracy: 9/10 - It's the decision of the makeup artists that leave this one just short of perfect.