Bizarre things about Spider-Man and Venom's relationship that no one talks about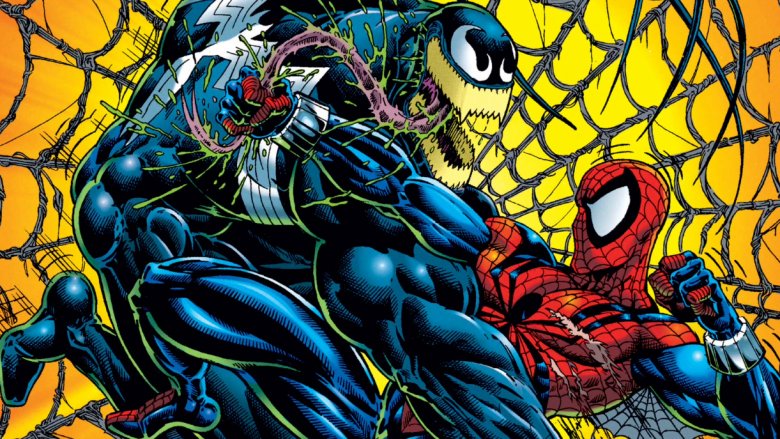 The relationship between Spider-Man and Venom is unique, and a lot of that is because of the nature of Venom's origin. In the comics, Venom is the merging of a man named Eddie Brock with an alien symbiote from a race called the Klyntar. But the Klyntar half was bonded with Peter Parker long before Brock. 
Spider-Man comes in contact with the symbiote in 1984's Secret Wars #8 while trying to use an alien machine to repair his costume. Some time after returning to Earth Spidey, with the Fantastic Four's help, gets rid of the symbiote and it eventually finds its way to the more cooperative Eddie Brock. But while the symbiote has been bonded with Brock for longer than it was with Parker — and has other hosts in the interim — it remains fixated on Spider-Man in a lot of ways. 
Venom and Spider-Man have been fierce enemies — but while Venom was initially set upon getting revenge on Spidey, the emergence of Carnage and other symbiote threats have forced Spider-Man and Venom into uneasy alliances. The two have a long, complicated history and every time they meet it's always a coin toss to see how they're going to react. Will they fight? Will they work together? Or, as Star-Lord might say, "a little bit of both"? 
Keep reading to learn more about the bizarre relationship between Spider-Man and Venom.