Bloopers that make us love the Captain Marvel cast even more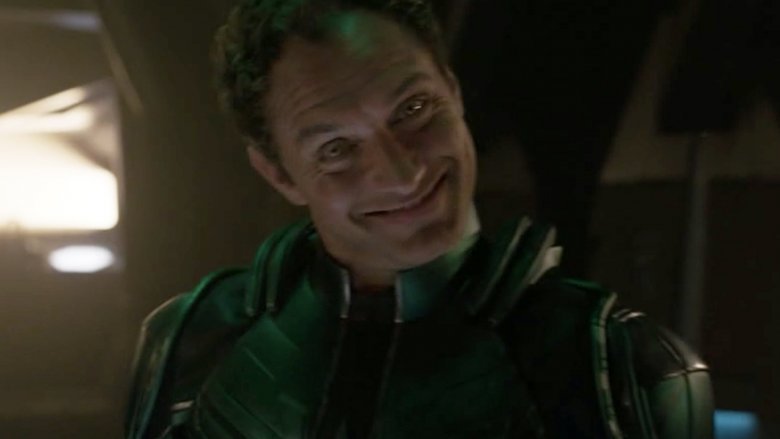 Though they may have million-dollar paychecks, mansions around the world, and a team of expert makeup artists and stylists to paint their faces to perfection and outfit them with designer threads, actors really are just like us. They get stuck in traffic, spend entirely too long in the produce section of the grocery store, and, yes, even make mistakes on the job.
The shining stars of the Marvel Cinematic Universe are particularly prone to mess-ups — and the cast of Captain Marvel is hardly an exception. Despite seasoned actors and Oscar winners filling the superhero standalone's roster, lines were forgotten, blocking was totally bungled, and goofiness got the best of the stars more often than you might think.
A giggle-filled gag reel included on the digital release of Captain Marvel reveals the full scope of the on-set silliness. Prepare to fall in love with the Captain Marvel cast all over again with these endearing bloopers.