A Quiet Place 2: Brian Tyree Henry In Talks To Star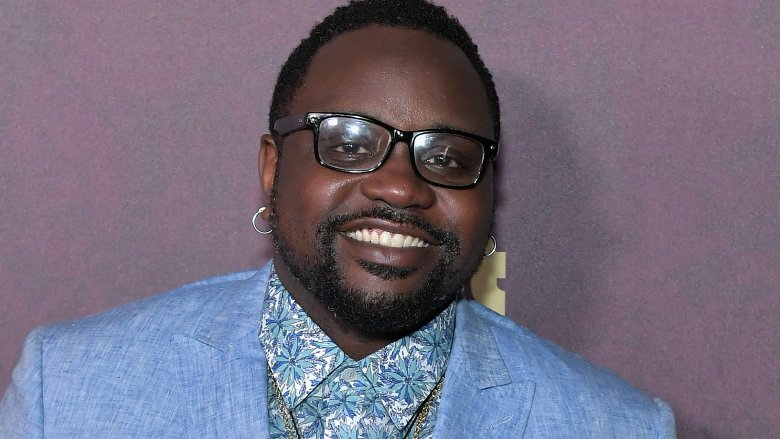 Neilson Barnard/Getty Images
Brian Tyree Henry is looking to head into A Quiet Place. 
The Atlanta star is reportedly in talks to join Emily Blunt in A Quiet Place 2, the in-development follow-up to John Krasinski's breakout horror hit from 2018. 
The Wrap broke the news on Henry's potential casting in an exclusive report, citing an unnamed source with "knowledge of the project." No details on the character for which Henry is said to be in consideration were immediately available. Paramount Pictures has yet to confirm or deny Henry's involvement in A Quiet Place 2. 
Given his experience starring in Academy Award-winning films like If Beale Street Could Talk and Spider-Man: Into the Spider-Verse, Henry would be a powerhouse addition to the horror sequel, which will be more of a spiritual successor to the original film and not a direct continuation of the first story. Where A Quiet Place followed the Abbott family (the engineer father Lee played by Krasinski, the doctor mother Evelyn played by Blunt, the son Marcus played by Noah Jupe, and the deaf daughter Regan played by Millicent Simmonds), A Quiet Place 2 will center on another group of people living in the near future where sound-seeking aliens have invaded Earth. Blunt's Evelyn, Jupe's Marcus, and Simmond's Regan are set to appear in A Quiet Place 2, though they won't be the sole focus. 
If Henry does join A Quiet Place 2, he might portray the patriarch of another family evading the wrath of the aliens that – spoiler alert — took out Krasinski's character at the end of the first film. In addition to sharing the screen with Blunt, Jupe, and Simmonds, Henry would star alongside Cillian Murphy, who will fill the role of a man "with mysterious intentions who joins the family unit." Could the two be connected somehow — both with the same motivations and seeking the same safety? It's possible.
Until we hear confirmation from Paramount, director Krasinski, or Henry himself about his casting in A Quiet Place 2, we can look forward to seeing him on the big screen in the Child's Play remake coming June 21 and in Todd Phillips' Joker coming October 4. 
A Quiet Place 2 is lined up to launch in theaters on March 20, 2020.