Jessica Jones Season 3 Scores Debut Date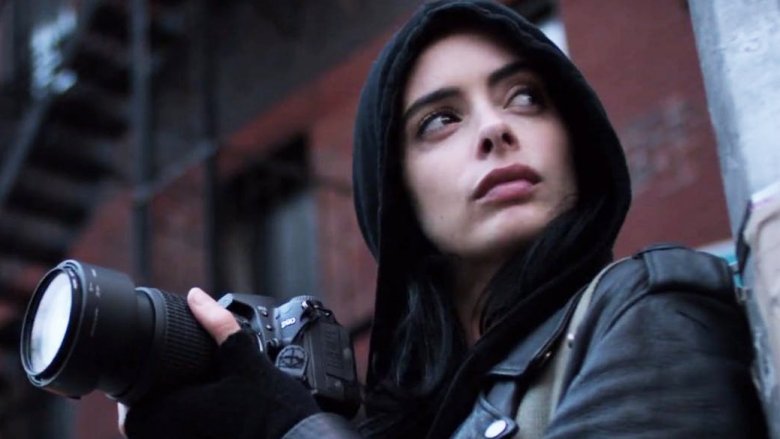 Netflix may have axed Jessica Jones earlier this year, but the superhero series has one final season to roll out before it's truly over. Thanks to a sizzle reel the streaming site shared to YouTube on Wednesday, May 22, we know when the last-ever batch of episodes will hit Netflix. 
Fans of Jessica Jones can look forward to watching its third and final season this June. 
Netflix has yet to confirm which day of the month Jessica Jones will take its third trip around the small screen, but considering June is just a few days away as of this writing, expect the streamer to step up and make an announcement soon. 
The good news is that even if Jessica Jones season 3 doesn't arrive until the last few days of June, there would be only a handful of weeks to wait. This all feels like the best thing to come out of a worst-case situation — that being the series' unfortunate cancellation.
News of Jessica Jones season 3 premiering on Netflix in a number of weeks is bittersweet: tough because it reminds fans that the end of the Krysten Ritter-led series is nigh, but pleasant because viewers get to spend a little more time with the characters before saying goodbye. Other Marvel-Netflix shows weren't so lucky: Iron Fist, Luke Cage, and Daredevil were cancelled unexpectedly and without a subsequent season renewal, while The Punisher got its plug pulled shortly after it debuted its second season on Netflix. It's great that Marvel Television and Netflix agreed to continue on with Jessica Jones season 3 and then cease all production on the show from there on out rather than shutting things down immediately, though we're certain most fans wish all five shows could have had that same opportunity to have a proper send-off. 
A June premiere date for the third season of Jessica Jones aligns with the premiere window lead actress Ritter teased when she addressed the show's cancellation in February. She wrote in an Instagram post, "It has been a dream to play Jessica alongside my amazing cast and the best crew in the business for these past 5 years. I am so grateful for every second of it. We have THE BEST fans. You guys mean the world to me and I appreciate you beyond words. The final season of #JessicaJones is coming later this year and I am proud of how we complete JJ's journey."
Now that Jessica Jones season 3 has an almost-concrete release date, a trailer should soon follow. Check back with Looper to watch it the moment it drops.