Game Of Thrones: HBO Programming President Weighs In On Divisive Final Season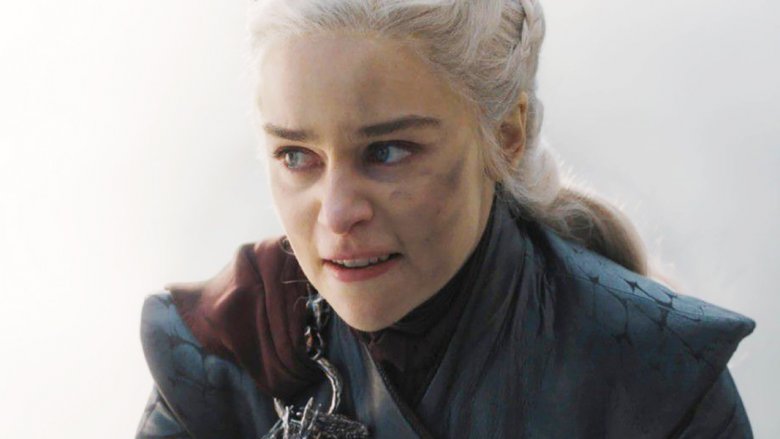 Contains spoilers for Game of Thrones season 8
If we had a dollar for every diehard Game of Thrones fan who was disappointed by the eighth and final season, we'd have enough money to fund the scorned viewers' petition for a remake. Outrage over the closing chapter of the decade-long fantasy drama has ignited the internet recently, but one person looking to tip the scales in the opposite direction is Casey Bloys, the president of programming at HBO.
Following the series finale, which saw Jon Snow (Kit Harington) murder Daenerys Targaryen (Emilia Clarke) and members of the Great Houses select Bran Stark (Isaac Hempstead Wright) to become the new King of Westeros, Bloys opened up to Variety about the season that started off strong and then split audiences into two schools of thought. 
For Bloys' part, he has nothing but wonderful things to say about the last season of Thrones, and knew from the beginning that not everyone would feel the same way. 
"I think to a certain extent it was expected that for a show this big, there's no way you're going to please everybody" said Bloys, who then praised Game of Thrones creators-slash-showrunners David Benioff and D.B. Weiss for the work they put into adapting George R.R. Martin's A Song of Ice and Fire novel series. 
"I think the guys did a great job. It's always sad when a show departs, but that's part of the TV life cycle, and life moves on. But obviously we're really proud of the show," he said. "It's roughly split with some people loving it and some people disliking it. That's about what you'd expect. I think the guys landed a massive plane and did a great job doing it. But you're never going to make everybody happy, nor should that be the goal."
Most of the contention over the final season of Game of Thrones stems from the story feeling slapped-together and the plot feeling rushed. Bloys touched on this criticism when he argued that season 8 wasn't too short and shouldn't have been longer than six episodes. He explained that, contrary to what some viewers felt, every aspect of the last batch of episodes was carefully planned in advance. 
"File this under you can't please everybody. The guys have had a very, very specific plan in their head for a long time. This was not something that was kind of slapdash, where at the end of last season we said, 'Eh, we only feel like doing six,'" Bloys detailed. "They were very, very deliberate. This was well thought out."
At the end of the day, Bloys is completely right: the final season of Game of Thrones (and especially the ending) was never in a billion years going to please every person on the planet. The series still went out with a bang despite all the backlash, though, drawing in 19.3 million viewers for the concluding episode.
Now that Thrones is over, HBO can focus its attention on boosting up its other original content — like Big Little Lies, Westworld, and the hotly anticipated comic book series Watchmen. Hopefully viewers will be a bit happier with those upcoming offerings than they were with the ending of Game of Thrones.