GoT Star Slams Fan Petition For Season 8 Remake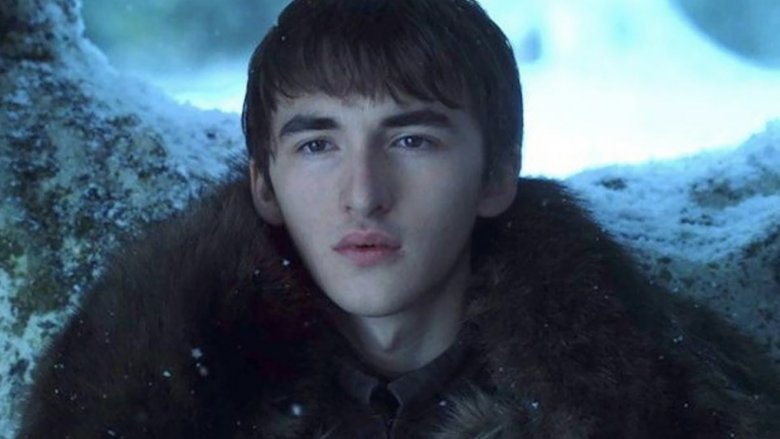 Contains spoilers for Game of Thrones season 8
Try as you might, you can't please everyone. It's a frustrating fact of life that Game of Thrones showrunners David Benioff and D.B. Weiss were affronted with week after week during the series' eighth and final season on television. The concluding chapter of the fantasy drama began on a high note with the first three episodes, then quickly sank as critics and fans slammed subsequent installments as rushed, overstuffed, and filled with "frustratingly bad writing." Over a million fans were so upset by the season that they signed a petition calling for HBO remake all six episodes with different storylines and a new team of writers. 
Clearly, plenty of people think demanding a season 8 remake is perfectly acceptable. Someone who is of the total opposite opinion is Game of Thrones star Isaac Hempstead Wright, who blasted the petition as "absurd."
The actor, who has played Bran Stark since the very beginning of the series, addressed the fan outcry during a recent interview with The Hollywood Reporter. 
Asked about what it's been like witnessing everyone react to the final season of Game of Thrones, particularly the controversial fifth episode that saw Daenerys Targaryen (Emilia Clarke) become the Mad Queen and burn King's Landing to a crisp, Hempstead Wright said that he doesn't "really understand" the backlash or the demand for a season 8 remake. 
"I've known about it and I've had my reactions to it a very long time ago. Now, suddenly watching people have their big emotional responses? I've had so long to come to terms with it, as it were," he stated. "I saw today there's a petition to redo the ending... It's just absurd. I can't even fathom it. It's just ridiculous."
The actor continued with a laugh, "It's ridiculous that people think they can just demand a different ending because they don't like it."
Though he admitted that he has "stupidly" taken the petitions "quite personally," Hempstead Wright stood by his feelings about what happened during the final season of Game of Thrones, including Dany's descent into madness. He also offered his own perspective on why the series could never wrap up with a neat little bow. 
"In my opinion, it's a great ending ... I don't think it's some plot twist to be shocking for the sake of shocking. I think it's a genuine character development," he said of the fifth episode of season 8. "What people were hoping for is an Avengers-esque thing where all the superpowers are explained and everybody comes together and there's a big team effort. Game of Thrones isn't like that. It's unpredictable by nature."
Hempstead Wright then argued that that fans getting all worked up over the wildness of the concluding season is the whole point: people are supposed to have dramatic responses to Game of Thrones and aren't meant to be able to predict exactly where the story will end up. 
"The fact that characters are not doing what people want them to do? It's a good thing. The fact that people are getting pissed off and having a big emotional response? That's the reason why Game of Thrones is successful. It doesn't do what everyone wants them to do," he said. 
Both the fan petition and Hempstead Wright's interview with The Hollywood Reporter went live before Game of Thrones aired its last-ever episode on Sunday, May 19, so there's a chance that a good portion of people who were getting ready to storm the offices of HBO and not leave until executives agreed to a Thrones re-do might have had a change of heart. 
The finale episode, aptly titled "The Iron Throne," was every bit as bittersweet as A Song of Ice and Fire author George R.R. Martin promised it would be — though it wasn't as poorly received as the episode that sparked the demand for a season 8 remake: "The Bells." That episode is still the lowest-rated installment of Game of Thrones in history, based on average critical scores on Rotten Tomatoes. The finale, on the other hand, split critics and viewers mostly down the middle. Some critics called it "a solid and largely satisfying wrap-up" and said that it's "almost impossible to imagine it ending any other way," while others shot it down as "cliched" and "hardly an exit cry of triumph."
Indeed, the last episode of Game of Thrones took some interesting turns and placed power into the hands of a few unexpected people — but even if it didn't, if it followed the straight and narrow and played it safe, it was never going to completely satisfy each and every one of the millions of fans who have followed the show from the start. As Hempstead Wright said here, the divisive final season doesn't detract from the fact that so many people genuinely love the show, or that Thrones will go down in history as one of the most popular television series of this generation.
"If people really, really hate this season? Then so be it. But it's been seven or eight years of absolutely brilliant television that captivated the world, that's encouraged debate, that's launched multiple water-cooler conversations on Monday mornings at work. It's been a pivotal, important part of history. It's been a key moment in television history," the actor said. "I think people will remember it as such. I think people will remember it as a fabulous journey to have been a part of, no matter their opinion on the ending."