What the cast of Criminal Minds looked like before all the fame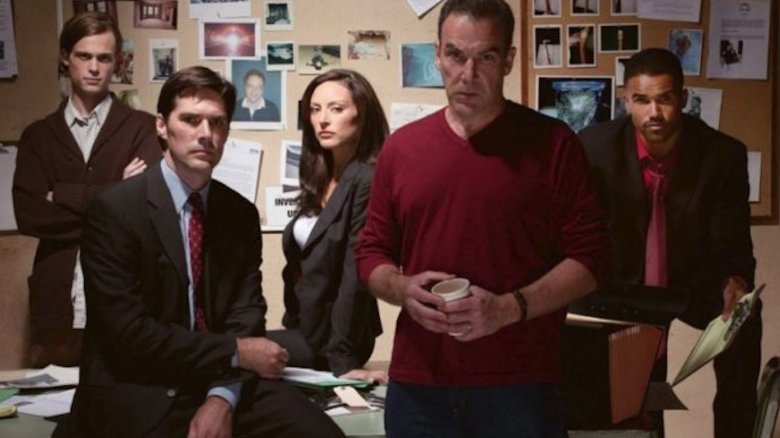 CBS
Criminal Minds is one of the most popular procedural crime shows on TV. With the show winding down after an incredible 15-season run, it's impossible to deny its enduring success. The series, a police investigative drama, focuses on a group of behavioral profilers who work for the FBI. Their department, known as the Behavioral Analysis Unit (BAU), profiles criminals and studies victimology in order to solve some of the genre's most baffling cases.
Naturally, the premise of the show is both engaging and addicting to watch. Much like Law & Order, it's fun to watch some beloved characters catch the bad guys while also dealing with their personal lives, all while diving into the can't-look-away aspect of heinous crimes. Criminal Minds eventually became so popular that it spawned two spinoffs: Criminal Minds: Suspect Behavior, and Criminal Minds: Beyond Borders, though neither reached the success of their sire series.
But what keeps audiences coming back for more has a lot to do with the cast, and although Criminal Minds has seen some famous faces come and go over the years, some actors made their big break on the show and have stuck with it ever since. Here's what the cast of Criminal Minds looked like before all of the fame.