Twilight Zone Renewed For Season 2 At CBS All Access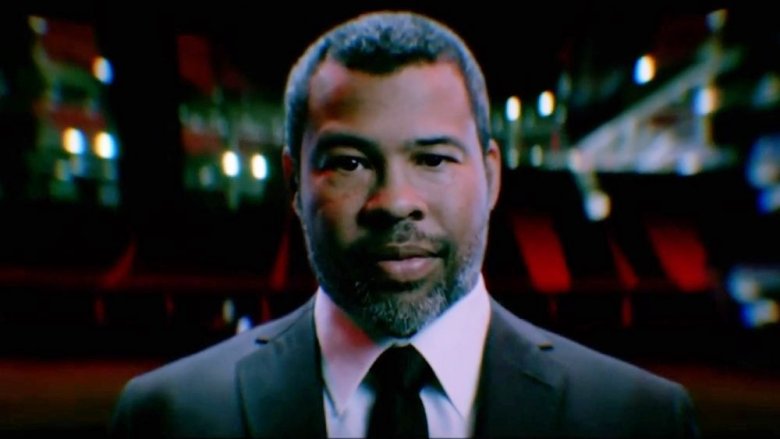 Get ready for a return trip to the dimension of imagination.
After a strong showing by the debut season's first half, Jordan Peele's revival of the classic series The Twilight Zone had been picked up for a second season by streamer CBS All Access. Deadline reported the news.
As one would expect from a modern version of Rod Serling's iconic anthology series masterminded by Peele, the new Zone has proven itself early to be just as unafraid as the original to delve into important social issues, as illustrated by such entries as the Sanaa Lathan-starring episode "Rewind" (perhaps the highlight of the first season's front half) and "A Traveler" (a sly modern reworking of original episode "The Monsters are Due on Maple Street"). The series has also proven to be a showcase for powerhouse acting, with Kumail Nanjiani's turn in pilot episode "The Comedian" setting the tone; Steven Yuen's performance in "A Traveler" and Adam Scott's jittery, paranoid turn in "Nightmare at 30,000 Feet" have also demonstrated the series' early tendency to lean on its featured players to generate thrills and chills. 
The series has been a game-changer for CBS All Access, which had barely registered a blip on streaming consumers' radar before Zone came along. Its impact was cited by the streamer's Executive VP of Original Content, Julie McNamara, in a statement on the renewal announcement. "Jordan Peele and Simon Kinberg's reimagining of The Twilight Zone is off to an amazing start on CBS All Access, driving the most viewers on its premiere day for an original series to date," she said. "Jordan, Simon, the creative team and cast have done a phenomenal job translating the series' legacy of socially conscious storytelling for modern-day audiences. They are master storytellers, and we look forward to bringing fans further into The Twilight Zone with a second season."
The series has been quite well-received by critics, and while some have cited a few examples of choppy writing among its first batch of episodes, nearly all agree that the show displays a great deal of promise. Virtually all television series take a season or so to find their footing, and with anthology series such as The Twilight Zone, that trick can be even more difficult to manage than with traditional serials featuring a regular cast. 
The renewal announcement is just another in a long string of wins for Peele, one which began with the explosive box office performance (and cultural impact) of his 2017 debut feature Get Out, which snagged him an Academy Award for his screenplay. He has since been involved as a producer on a gigantic slate of projects, including director Spike Lee's feature BlacKkKlansman (which itself picked up an Oscar for its screenplay), as well as small-screen efforts such as YouTube Premium's Weird City, HBO's horror drama Lovecraft Country, Netflix's animated series Wendell & Wild (which will reunite him in a voice role with longtime partner in crime Keegan-Michael Key), and Amazon's Nazi-hunting drama The Hunt. In addition, his second feature as a director — this year's diabolically terrifying Us — is already generating Oscar buzz thanks to the spectacular dual performance of lead actress Lupita Nyong'o, and he's also overseeing the production of the "spiritual sequel" Candyman, which will revisit the vengeful specter indelibly portrayed by Tony Todd in the 1992 cult horror classic.
In short, the Peele train shows no signs of slowing down, and today's announcement is sure to generate massive amounts of fist-pumping on the part of Twilight Zone fans. Even more so than the series' previous revivals in the '80s and early '00s, Peele's take is shaping up to be the truest to the spirit of the original, and we must say that his presence as onscreen narrator has thus far proven to be downright Serling-esque.
The Twilight Zone drops new episodes on CBS All Access each Thursday.