Black Panther's Letitia Wright Cast In Murder On The Orient Express Sequel Death On The Nile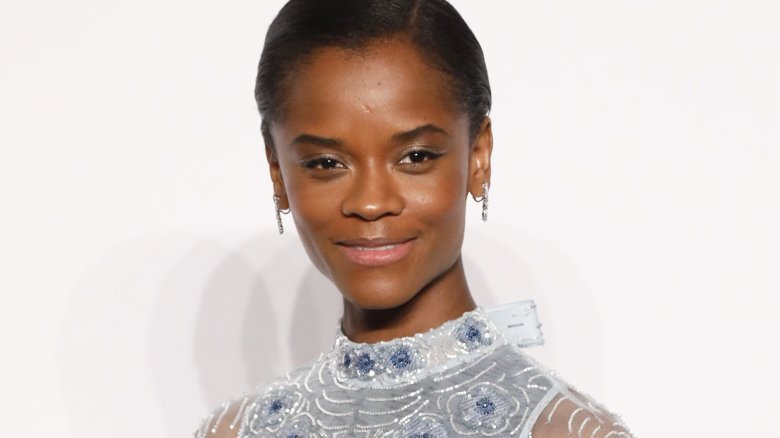 Getty Images
This gal is headed from Wakanda to Egypt. 
Black Panther actress Letitia Wright, who stole nearly every scene she was in as Princess Shuri, the genius sister of Chadwick Boseman's T'Challa, has joined the cast of Death on the Nile, the upcoming sequel to Murder on the Orient Express. The Hollywood Reporter confirmed her casting.
An adaptation of Agatha Christie's 1937 detective fiction novel and the follow-up to 2017's silver-screen take on Christie's 1934 work, Death on the Nile sees famed Belgian detective Hercule Poirot (Kenneth Brannagh) investigating a, well, death on the Nile River, just as the title tells. The victim is a young socialite named Linnet Doyle, who is killed while vacationing in Egypt. 
What we do know, though, is that Wright is set to play a suspect in the murder of Linnet Doyle: Rosalie Otterbourne. The daughter of romance novelist Salome Otterbourne, Rosalie is, in Christie's novel, engaged to a man named Tim Allerton. Her life — and the lives of various other people — intersect as Poirot cracks the case on who murdered Linnet. 
For Death on the Nile, Wright joins Brannagh, Wonder Woman actress Gal Gadot, Call Me By Your Name star Armie Hammer, and Killing Eve actress Jodie Comer. Brannagh will be back to reprise his role as Poirot — curly-Q mustache and all — while Gadot portrays Linnet Doyle, Hammer plays her husband Simon Doyle, and Comer portrays Jacqueline de Bellefort, the woman who had been engaged to Simon at the same time he married Linnet.
As The Hollywood Reporter indicated, Death on the Nile marks Wright's first non-Marvel project since appearing in Black Panther and the ensemble film Avengers: Infinity War. (She'll also star in Avengers: Endgame, due out on April 26.) After experiencing a meteoric rise to fame, Wright has no doubt been fielding offers left and right — but the 25-year-old actress has been cleverly choosy with her gigs. She told THR that she didn't want to say yes to every project that came her way simply because they might have "a big name" attached in the lead role or a "big budget" to play around with. Death on the Nile does have big names on board (no word yet on how much cash is being spent to create the film), but we're confident Wright chose the project for its thrilling plot and twisty mysteries. 
Before she appears as Rosalie in Death on the Nile, Wright can be spotted in Avengers: Endgame on April 26 and in Guava Island, the short film directed by Donald Glover that's currently streaming on Amazon. 
Death on the Nile is scheduled to begin production this September in time for release on October 22, 2020.