Six Billion Dollar Man: Bumblebee's Travis Knight Tapped To Direct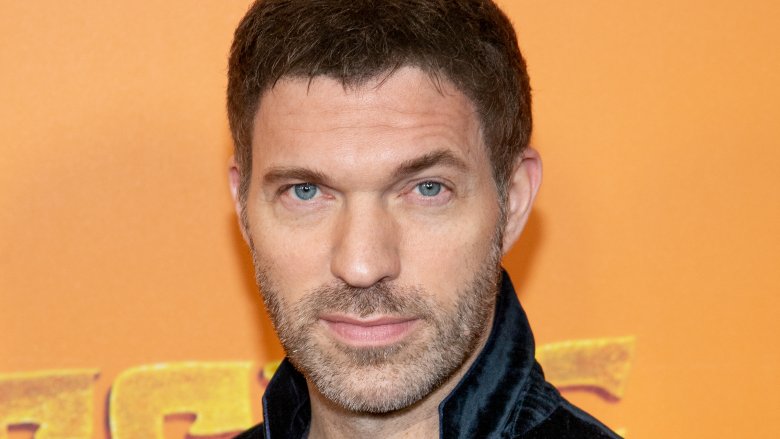 Getty Images
The Six Billion Dollar Man is back under construction.
The big-screen adaptation of the iconic '70s TV series with the ever-so-slightly different title has landed Travis Knight, the director of last year's smash hit Bumblebee, to direct. Variety was first with the news.
Knight's hiring constitutes a huge victory for a production that badly needed one; its history is roughly as long as it is troubled, with the only constant being the involvement of star Mark Wahlberg, who remains attached. It was first announced all the way back in 2014, with Wahlberg's Lone Survivor collaborator Peter Berg set to direct; the flick was to be produced through Dimension Films. (This is what those in the film business refer to as "ominous foreshadowing.") A screenplay was completed by Damien Szifron (Wild Tales), and everything appeared to be going well until late the following year, when Berg exited the project for unknown reasons. Szifron sidled into the director's chair at that point, and principal photography was all set to begin in September 2016, with Dimension setting a release date of December 22, 2017. (via The Hollywood Reporter)
Then, in June 2017, it was reported that production delays had caused the flick to be pushed back to an unannounced 2018 release date — and later that year, things got really hairy. Mountains of sexual harassment and assault allegations against Dimension executive Harvey Weinstein threw the production house's entire slate into disarray, forcing Weinstein's brother and fellow executive Bob to sell the project off to Warner Brothers. The flick's new home pegged it for a May 31, 2019 release — but the production remained in neutral through most of 2018, and when more news surrounding it finally broke, it wasn't good. Szifron departed in October of that year, due to the ever-popular "creative differences" (which is odd, considering that he was working from his own screenplay). Only a couple weeks later, Warner Brothers nixed the film from their slate of upcoming features, leaving its future in serious doubt — but shortly thereafter, an extremely optimistic release date of June 5, 2020 was set for the flick.
Now, with the extremely capable Knight on board, hitting that date actually looks like a possibility. The director enjoyed a distinguished career as an animator (including leading the animation department for the 2009 head trip Coraline) before moving on to directing with the acclaimed 2016 feature Kubo and the Two Strings, which earned him an Oscar nomination. It also scored him the director's chair on Bumblebee, the best-reviewed film in the entire Transformers franchise (by about six miles), and a highly profitable one with $467 million dollars in worldwide box office receipts. Today's news also included the interesting detail that Bill DuBuque (The Accountant, Ozark) has written a new screenplay; he's long been attached to Nightwing, the potential superhero standalone that it seems like Warner Brothers has been promising us for something like forever.
Just in case you're unfamiliar, the flick is an inflation-adjusted adaptation of The Six Million Dollar Man, the '70s sci-fi/action series which made a major star (no pun intended) out of Lee Majors. He starred as Steve Austin, the pilot of an experimental fighter jet who — after sustaining serious injuries in a crash — was rebuilt with bionic parts including both legs, an arm, and an eye. The series ran for five seasons on ABC between 1973 and 1978, and was popular enough to produce a spin-off: The Bionic Woman, which starred Lindsay Wagner as the title character, and itself ran for three seasons. It should also be noted that, although few seem to remember, The Bionic Woman was rebooted by NBC in 2007 with British actress Michelle Ryan starring; it was poorly received, and — thanks in no small part to the writers' strike that began in November of that year — was cancelled after only eight episodes.
Now that a director is in place, let's all begin placing our bets as to whether The Six Billion Dollar Man will finally hit its release date; side bets are being taken as to whether, if it does not, the lead role will eventually have to be recast due to Wahlberg becoming elderly. If and when the flick does eventually hit screens, all we can hope for is that it is a better modern interpretation than the Bionic Woman reboot. Better... stronger... faster.