After you see Pet Sematary, watch these movies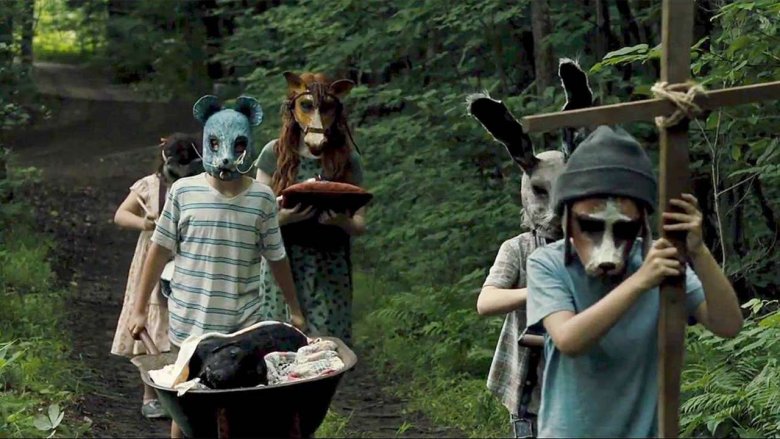 By now you may have seen Pet Sematary, the new horror film directed by Kevin Kölsch and Dennis Widmyer and based on a novel by Stephen King. The book was previously adapted to film in 1989, but the new version has a darkness to it that surpasses the '80s horror tone of the original. It stars Jason Clarke and Amy Seimetz as Louis and Rachel Creed, a couple from Boston who move to rural Maine with their two kids. There they meet an elderly neighbor named Jud Crandall (John Lithgow), who ultimately reveals to Louis the secret of the pet "sematary," a local burial spot for beloved animals that conceals an ancient evil which can bring the dead back but in corrupted form.
If you enjoyed Pet Sematary, you may be looking for some similar films to take you on equally horrifying journeys. Here are a few previous movies made by the people who made Pet Sematary great, plus more that feature desperate fathers, corrupted places, and undying evil lurking in the depths of the forest.