Marvel Has Been Talking To Priyanka Chopra About New Project, Says Joe Russo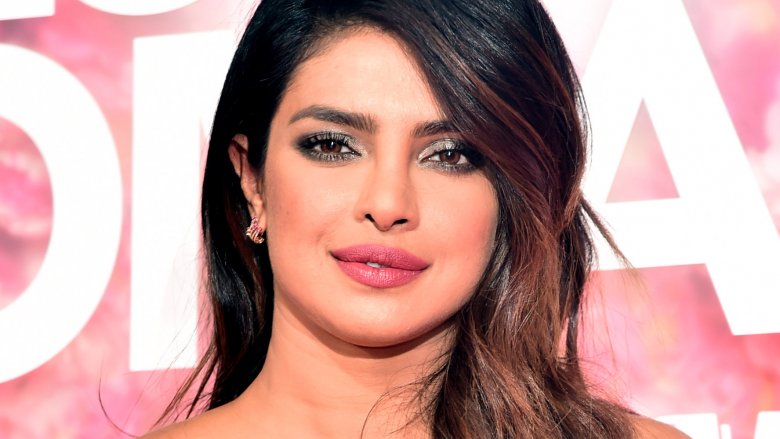 Getty Images
Marvel might chuck a little Chopra into the fourth phase of its famous cinematic universe. 
During a press event in Mumbai as part of the global press tour for Avengers: Endgame, the film's co-director Joe Russo revealed that Marvel has been in talks with Quantico and Isn't It Romantic? actress Priyanka Chopra about a new project. 
The folks at Hindustan Times had the skinny on what went down at the event, plus Russo's exact words on the matter of Chopra possibly joining the Marvel Cinematic Universe in Phase 4. 
The actress' name came up when an interviewer questioned Russo on whether he would like to collaborate with an Indian actor down the line. Russo's face said the whole story: he reportedly went from calm, cool, and collected to "visibly conscious" when he heard the question and started crafting his response in his mind. With a cheeky grin on his face, Russo answered, "I'd love to work with Priyanka. I'm smiling only because we're potentially talking to her about something, I'm just not going to say what yet."
Considering this news broke on April Fools' Day, plenty of people were skeptical about its validity and whether Russo was simply trolling us all. Chopra hasn't yet come forward to follow up on Russo's remarks, nor has anyone else at Marvel Studios, but we're inclined to take Russo's words at face value. He didn't state that Chopra is 100-percent, undeniably getting initiated into the MCU soon, and he also didn't divulge any information on what this mystery project is. Marvel is notoriously secretive but not completely stingy when it comes to details about upcoming films, so what Russo shared (and didn't share) during this event tracks with the studio's past behavior and aligns with its stance on sharing specifics. 
At this point, it's hard to predict which film Marvel is eyeing Chopra for, but our gut tells us it could be The Eternals. Based on Jack Kirby's comic run centered on a group of near-immortal beings who shaped the evolution of Earth, The Eternals will apparently feature as diverse a cast as any Marvel movie has ever had. Word on the street is that the film, directed by Chloé Zhao, will star the first openly gay male superhero lead in the MCU — with an openly gay actor portraying him. That Marvel is aiming to focus more on diversity and inclusion as it enters Phase 4 means that Chopra, an actress of color, should fit right in. As Marvel Studios head Kevin Feige previously stated, "When you have diverse voices, you get better stories and you get more exciting stories, you get more surprising stories. And that is something that is very clear."
Should The Eternals be the film Marvel wants Chopra for, she might star alongside Angelina Jolie, who is in talks for a leading role. Like Jolie, Chopra has a lush filmography that proves her more than worthy of a spot in the MCU. From playing the main antagonist Victoria Leeds in Baywatch to starring as the whip-smart FBI recruit Alex Parrish on Quantico to appearing in dozens of Indian films (which made her one of the country's most beloved and best-paid actresses), Chopra has the skills and experience to take on any type of role Marvel may offer her — whether that's a good guy in The Eternals or a baddie in, say, the planned Black Panther sequel.