Ways Captain America can kill Thanos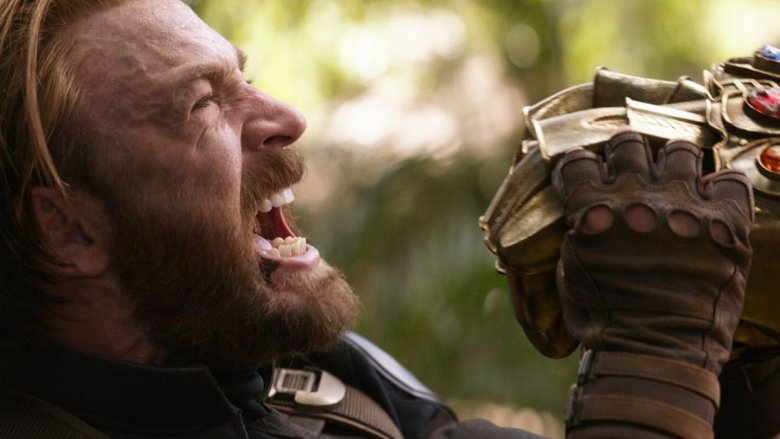 Things are looking bleak for the Avengers in the wake of Infinity War. Half of the universe's sentient life has been snapped out of existence. Black Panther, Bucky, Scarlet Witch, Spider-Man, and a whole host of other heavy hitters were among the casualties. The world is reeling, and the way forward is unclear. Captain America ends the film with a single bleak "Oh God." What on Earth can he — or anyone — do against the cosmic blow Thanos just dealt, especially when he still controls the Infinity Gauntlet and thus the universe? 
Things seem bad. And they are. But they're called the Avengers for a reason: They don't give up until they've righted wrongs. Captain America has been their leader — and, really, their heart and soul — for as long as they've been around, and he embodies their persistent spirit better than anyone. Turns out there are more than a few ways the man with the shield could take down the Mad Titan, especially if the comics are taken as precedent. Here are ten ways Captain America might be able to defeat Thanos and repair the universe for good.