That's What's Up: Whatever happened to superhero comics in newspapers?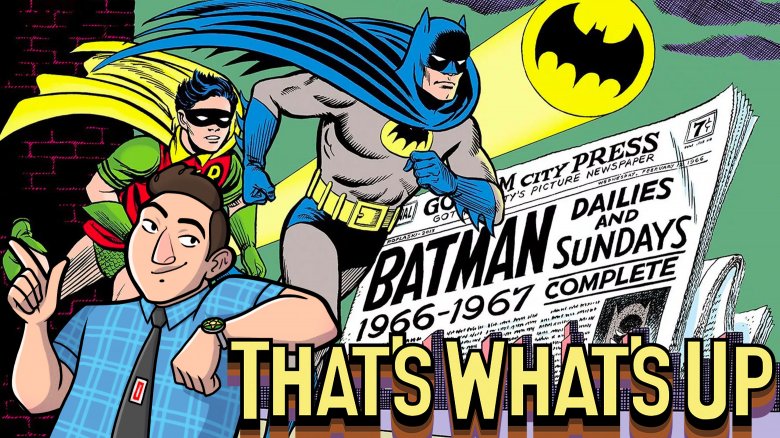 Each week, comic book writer Chris Sims answers the burning questions you have about the world of comics and pop culture: what's up with that? If you'd like to ask Chris a question, please send it to @theisb on Twitter with the hashtag #WhatsUpChris, or email it to staff@looper.com with the subject line  "That's What's Up."
Q: Whatever happened to comic strips of superheroes? Once they were more legitimate than comics, but now they seem forgotten, even by experts. — @Ettore_Costa
I don't know what so-called experts you've been talking to, my friend, but I have some good news for you: I'm not sure there's any piece of obscure comics history that I've ever forgotten about. I mean, I'm a dude who remembers the four-issue series from 1992 about the Power Team, a group of real-life Christian weightlifters who used to perform feats of strength inspired by Jesus at school assemblies in the South. If I know about that, I'm pretty sure I can rustle up a few ideas about superheroes and their attempts at cross-media success.
Not that this topic is pretty obscure. In 2019, the superhero influence on newspaper comics might be limited to a surprisingly ineffective version of Spider-Man being bonked on the head a bunch, but actually getting to that point is a little more complicated. It's a journey that goes through the creation of mass media, the Senate hearings that led to the Comics Code, and even the dawn of the internet, all explaining how superhero comics went from being the Next Big Thing to a second-class hobbyist's media, and all the way back around to being the source material for the most prominent piece of media of the past decade. And believe it or not, it actually starts almost a decade before Superman made his first appearance.