Titans: DC Universe Series Casts Joshua Orpin As Superboy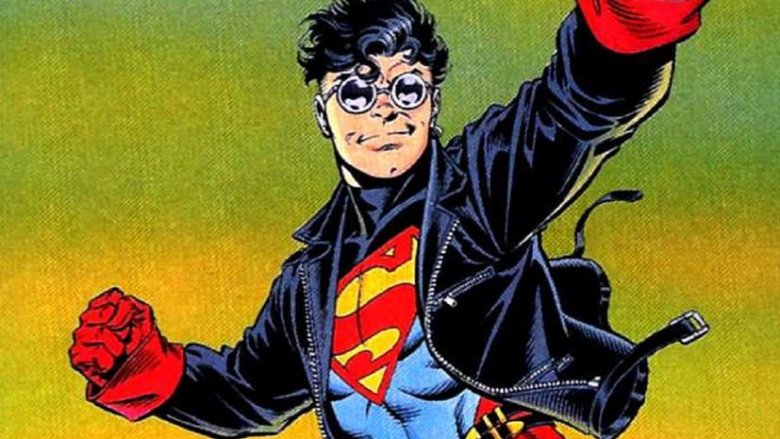 The Titans are getting a Super new addition. 
As teased in the season one finale, Connor Kent — AKA Kon-El, AKA Superboy — will be making an appearance in season two of the DC Universe series. Relative newcomer Joshua Orpin has been cast in the role, according to Collider.
Although it took a bit to find its footing, critics generally agreed that the first season of Titans — a gritty take on the iconic Teen Titans ensemble featuring angsty versions of Robin (Brenton Thwaites), Starfire (Anna Diop), Raven (Teagan Croft), and Beast Boy (Ryan Potter) — came together nicely near the season's end and did an admirable job living up to the legacy of its source material. The final episode featured a post-credits sequence set "somewhere in Metropolis," in which a figure bathed in shadow — but sporting a familiar looking "S" tattoo — makes his escape from a laboratory, also setting free a cute Labrador whose glowing red eyes didn't look like those of any dog we had ever seen. Fans, of course, immediately leapt from their seats (all of the fans did this, we assume) at the apparent reference to Superboy and his faithful companion Krypto, and today, that reference was confirmed.
Aussie actor Orpin has a slight filmography; aside from a couple of shorts, his only credits are the 2017 feature The Neon Spectrum, the TV movie The Blake Mysteries: Ghost Stories, and the forthcoming TV miniseries Upright, none of which are terribly familiar to audiences outside of Australia. But boy, does he ever look the part, as you can see for yourself in the headshot provided by DC Universe below. With piercing blue eyes, a jawline more chiseled than any we've seen this side of Bruce Campbell, and what must be the official male hairstyle of Krypton, it's likely that Orpin has drawn comparisons to Superboy simply walking down the street. 
It's worth noting that, although "Superboy" was originally a moniker which DC Comics used to refer to Clark Kent in his earlier years, the name has referred to the character of Connor Kent since The Adventures of Superman #500, published in 1993. You may remember that after Supes' brutal death at the hands of Doomsday, a number of substitutes vied to take his place during the Reign of the Supermen storyline. Connor was one of them, a clone engineered from the DNA of the real deal by the mysterious Project Cadmus (which is almost certainly the facility we saw in that stinger). The character went on to have a series of adventures in the pages of DC Comics, making his final published appearance in Teen Titans Volume 3, #100 in 2011.
This, of course, is the character which we'll be getting a new and angsty iteration of when Titans makes its return for season 2. We're not just cracking wise, the descriptor is right there in DC Universe's official character description: "Superboy, AKA Conner Kent, is the angsty teenager of steel searching for purpose and the truth about his past. While looking for answers, he crashes into the world of the Titans, where he finds an unlikely home and surrogate family as well as revelations that carry more complications than he ever bargained for."
Orpin may be a near-total unknown quantity in the States, but we shouldn't have to wait too long to see how well he acquits himself in the role of the young Mr. Kent. DC Universe is already hard at work on Titans' second outing, with the new episodes expected to begin making their way to the streamer sometime late this year or early next. We must say, we're also quite interested to see what role Krypto will play in all of this, and to what extent the canine actor portraying him will be capable of expressing angst. We submit that as long as you're going to introduce a character that is essentially Superdog into the world of Titans, you'd better be willing to follow through, and feature at least one awesome sequence in which an entire phalanx of bad guys gets the absolute snot beaten out of them by a flying, laser-eyed mutt. We've seen a lot of things during this Golden Age of superhero cinema and television, but that would be a new one.