Ways Spider-Man can kill Thanos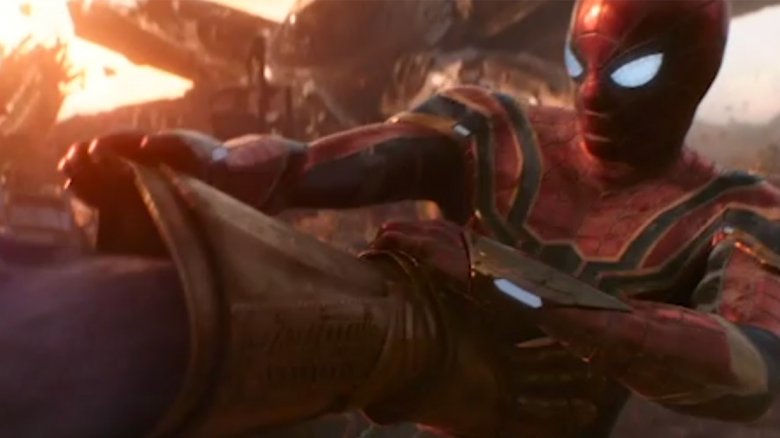 When Avengers: Endgame hits theaters, we're finally going to see what happens when Earth's Mightiest Heroes take on their deadliest enemy: Thanos. The Mad Titan has, after all, killed half of the sentient life in the universe, murdering countless trillions with a single snap of his fingers, so it's a good thing that the good guys have a roster stacked with absolute powerhouses. We've got the never-say-die willpower and physical perfection of Captain America, the devastating cosmic power of Captain Marvel, the unmatched strength of the Incredible Hulk, and the technological supremacy of Iron Man.
Oh, and there's also Peter Parker, a teenager who recently got beaten up by his prom date's dad while he was wearing sweatpants. Don't count the spectacular Spider-Man out just yet, though. While he might seem like he's out of his league when it comes to cosmic conflagrations like the one we're about to see in Endgame, Spidey has a knack for pulling off the impossible, and might just be the one who takes out Thanos.