Game Of Thrones' Natalie Dormer Cast In Showtime's Penny Dreadful: City Of Angels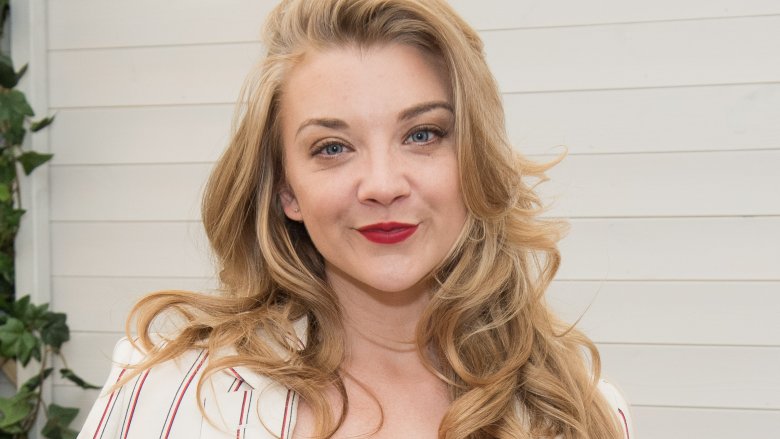 Getty Images
From King's Landing to the City of Angels. 
Game of Thrones actress Natalie Dormer, known for playing the equal parts charming and cunning Margaery Tyrell on the beloved HBO fantasy drama, has joined the cast of Showtime's upcoming series Penny Dreadful: City of Angels.
Variety confirmed Dormer's casting on Friday, detailing that she scored a leading role.
Having previously worked with Showtime for the network's The Tudors, the 16th-century-England-set historical drama created by Michael Hirst that ran for four seasons from 2007 to 2010, Dormer will tackle new territory on the premium cabler with Penny Dreadful: City of Angels. For the series, billed as a "spiritual descendant" of creator John Logan's original psychological horror drama Penny Dreadful, the actress will portray the female lead Magda, a "supernatural demon who can take the appearance of anyone she chooses and manifests in a number of guises throughout the story." Dormer's character is "charismatic, clever, and chameleon-like," who is able to position herself as both a "dangerous enemy and an invaluable ally" to the people around her. 
Dormer will share the screen with It Follows and Laggies actor Daniel Zovatto, who will play the series' male protagonist, Detective Tiago Vega. The first Mexican-American detective of the Los Angeles Police Department in 1938, Tiago faces "racism, childhood trauma, and faith issues" — all while investigating a gruesome murder that shakes the city. He finds himself entangled in a tale that "reflects the history of Los Angeles: from the building of the city's first freeways and its deep traditions of Mexican-American folklore, to the dangerous espionage actions of the Third Reich and the rise of radio evangelism."
Joining Dormer and Zovatto for Penny Dreadful: City of Angels are The Purge actress Jessica Garza and New Amsterdam star Jonathan Nieves. Garza is set for the role of Josefina, the "quiet and overlooked" younger sister of Tiago, who "possesses a powerful spirit waiting to be unleashed." Nieves will play Tiago's "volatile" but "essentially goodhearted" little brother Mateo, who "lacks the clear strength and ambition of Tiago" and is "vulnerable to both his own capricious emotions and various influences around him."
With Dormer having said her goodbyes to Game of Thrones during the series' season 6 finale, which saw Dormer's Margaery get murdered in the Great Sept after Cersei Lannister (Lena Headey) masterminded a plan to blow the place up using wildfire, it will be wonderful to see her on the small screen again — and in such an interesting project. Dormer has proven herself a formidable force on television and in film, taking on a diverse range of roles across various genres, but most everyone will always associate her with her stint on Thrones. Stepping into a role like Magda on Penny Dreadful: City of Angels allows Dormer to show off a different side of her acting abilities — and grant viewers the opportunity to see her as someone other than the butterscotch-haired lady-turned-queen-turned-queen-consort who died before her time.
Written, created, and executive produced by the original series' luminary John Logan, Penny Dreadful: City of Angels doesn't yet have a set release date.