Marvel Boss Addresses Avengers Reunion Rumors & Confirms One Big Return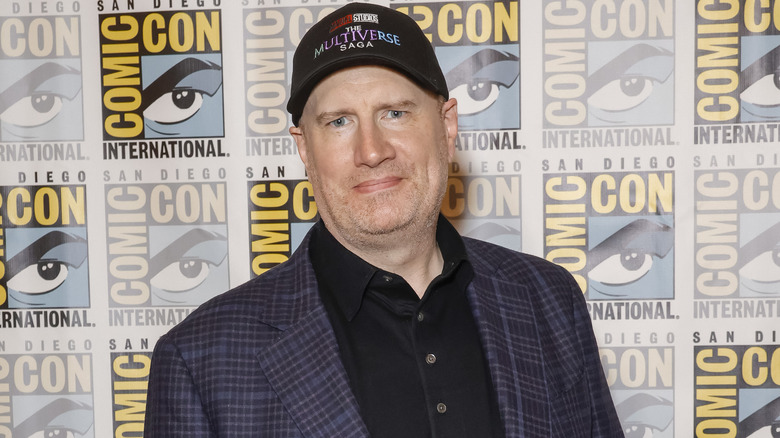 Frazer Harrison/Getty Images
The Marvel Cinematic Universe has been facing some struggles post–"Avengers: Endgame," sparking rumors of franchise veterans Robert Downey Jr. and Scarlett Johansson reprising their roles as Tony Stark and Natasha Romanoff in an attempt to reinvigorate fans' interest. Now, Marvel Studios president Kevin Feige has responded to the speculation and offered a tease of what we can expect from the future of the MCU.
Characteristically coy, Feige told Entertainment Tonight, "We're doing a project with Scarlett. I love Robert — he's a part of the family — but in terms of returning, we'll have to see." He didn't offer any details as to what this mystery Johansson project might be, but it could offer some credence to the rumors of her returning as Black Widow. Feige is notoriously tight-lipped, so him even implying Downey Jr. could suit up in the Iron Man armor again only adds more fuel to the speculative fire.
After more than 15 years, the MCU is finally showing signs of slowing down, with "The Marvels" bombing at the box office and audiences and critics alike showing more and more signs of superhero fatigue. If the rumors are to be believed, Marvel may hope that bringing back two of the MCU's founding Avengers could be a return to form.
How could the MCU bring them back? (And would it even work?)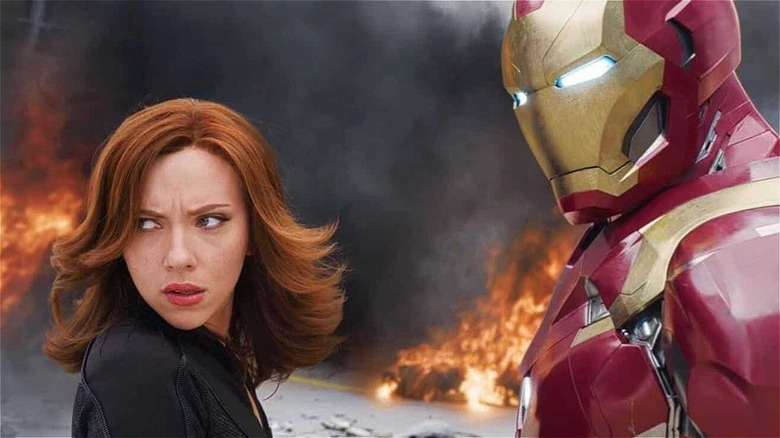 Marvel Studios/Disney
The obvious question when considering how the original Black Widow and Iron Man can return is how? The two are unequivocally dead by the end of the Infinity Saga. However, now that both time travel and the Multiverse are in play, the possibilities for revisiting the original Nat and Tony are pretty much endless.
Kevin Feige's hinting at another project with Scarlett Johansson raises even more questions. If she's returning as Black Widow, when exactly will it take place? The simplest answer would be that it's the rumored follow-up to her solo prequel film, but the actor has since cast some doubt on that possibility. "It would be a real Marvel miracle," Johansson said on "Today" in the days following Feige's remarks, though she made it clear anything is possible: "It would be a marvel, but who knows? I'm not sure."
After more than 30 films and an endless stream of series, the MCU has undeniably become bloated and hard to navigate, even for the most ardent fans. Bringing back Johansson and Robert Downey Jr. would certainly score nostalgia points with anyone who's been with the MCU since 2008 and maybe even offer a return to simpler times, but doing so would present some narrative hurdles.