Disney+ Changed Echo's Powers And Marvel Fans Are Furious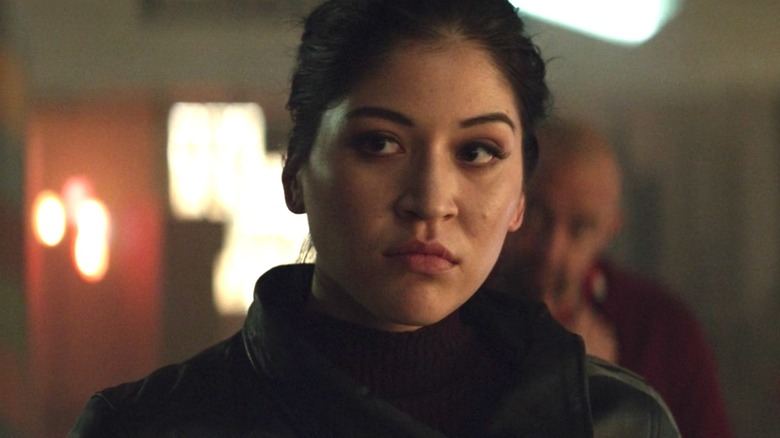 Marvel Studios/Disney+
After making her Marvel Cinematic Universe debut on "Hawkeye," Echo (Alaqua Cox) is set to bask in a franchise spotlight all her own. "Echo" is on its way to streaming, and it appears some big changes are coming for the title character. According to director Sydney Freeland, her powers will deviate from those of her Marvel Comics counterpart. "Her power in the comic books is that she can copy anything, any movement, any whatever. It's kind of lame. I will say, that is not her power," Freeland shared during an "Echo" press event (via Variety).
While this decision was likely made in good faith, Marvel fans don't seem too happy about the creative call. Folks on X, formerly known as Twitter, have commented on Freeland's quote to express their frustration over the lack of comic accuracy. "good for them or whatever but im not interested in supporting projects that actively dislike their source material, clown behavior," commented @LanternJS. @JaysMoh felt this revelation harmed the goodwill the first hard-hitting "Echo" trailer generated, while @KamiAnimess posted their belief that the "Echo" team should take notes from Netflix's live-action "One Piece," which wears its love for the source material on its sleeve.
Meanwhile, other X users are worried that this move with Echo's character could signal the eventual widespread return of a frustrating Marvel comic book adaptation trend.
Some fear Echo's change could bring back a terrible pre-MCU comic book adaptation trend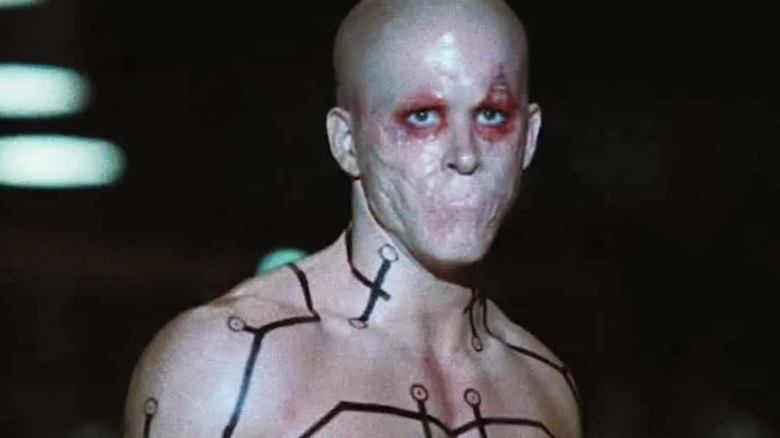 20th Century Fox
Responding to the change in Echo's powers for her new TV series, X user @BlkCrownAuthor said that it gave them flashbacks to the superhero movies of the 2000s. @NerdMan38 offered a similar sentiment in their post, noting that it's not a good thing. For those who have only recently gotten into MCU media, changing the source material was all the rage in the 1990s and 2000s. Though some heroes and villains were faithfully translated, others were taken in bizarre directions, as if those behind them were trying to take the comic bookiness out of them.
A tame yet frustrating example is the 20th Century Fox "X-Men" franchise and its aversion to comic-accurate costumes for the titular team. Instead of bright yellows, blues, and reds of the comic X-Men, the team was wrapped in black leather with only hints of color. More source-accurate suits only came as the franchise crept to its end. A more egregious example comes from "Fantastic Four: Rise of the Silver Surfer." The planet-devouring Galactus went from a towering cosmic being with a colorful costume to a dust cloud. The likes of Mephisto (Peter Fonda, Ciaran Hinds) in the "Ghost Rider" films and Deadpool (Ryan Reynolds) in "X-Men Origins: Wolverine," among many others, also had their defining print characteristics stripped for the big screen.
Ideally, the changes made to Echo's powers are for the better and will only serve to make her MCU journey all the more interesting. We'll have to wait and see what the "Echo" team came up with when the series premieres on Disney+ and Hulu on January 10, 2024.