Oscar Isaac In Talks To Join Dune Reboot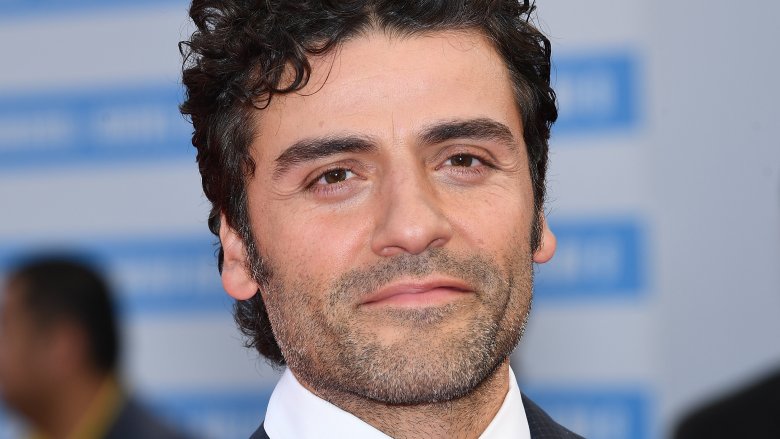 Getty Images
Denis Villeneuve's reboot of the classic sci-fi property Dune is circling one of Hollywood's hottest stars.
Oscar Isaac, who won over fans as Poe Dameron in the Star Wars sequel films, is in talks to join the cast of the Legendary Pictures production, according to Variety. Isaac looks to be joining an already stellar cast that includes Timothée Chalamet (Call Me By Your Name), Dave Bautista (who portrays Drax in the Guardians of the Galaxy series), Rebecca Ferguson (Mission: Impossible: Fallout), and Stellan Skarsgård (who plays Thor's scientist buddy Erik Selvig in the films of the Marvel Cinematic Universe). 
Dune was famously adapted for the screen in 1984 by King of Weird David Lynch, and that film is remembered mostly for a) featuring an alternately half-naked and leather-clad Sting delivering the most bizarre reading of the line "I will kill him!" imaginable, and b) being a mostly incomprehensible mess. Filtering the source novel's difficult narrative through Lynch's impressionistic filmmaking sensibility proved to be a recipe for disaster, and after the movie's failure, film and television rights to the property reverted back to the estate of author Frank Herbert. 
Legendary acquired those rights in 2016, and the production house seems determined to do justice to Dune this time around. The choice of Villeneuve (who is also co-producing) to direct is an inspired one; the French Canadian filmmaker has proven himself adept at handling heady sci-fi with 2016's Arrival (which garnered eight Academy Award nominations, winning one) and 2017's Blade Runner 2049, which underwhelmed at the box office but scored big time with critics. Villeneuve turned down a chance to direct the next James Bond film (which he says is a long-held ambition) to direct Dune, so he seems to have a strong affinity for the material in addition to his obvious talents as a director.
Villeneuve also co-wrote the screenplay for the flick — which he says will be the first in a two-part series — with veteran screenwriter Eric Roth, whose respectable filmography includes the stone-cold classic Forrest Gump and 2018 Best Picture Oscar nominee A Star is Born. Also contributing to the script is Jon Spaihts, who boasts writing credits on such recent head-trippy films as Prometheus and Doctor Strange.
Isaac will be portraying the father of Paul Atreides (Chalamet), a teen whose family rules over the desert planet of Arrakis in a distant future in which resources are scarce. The story focuses on events that unfold after Atreides' family is betrayed and stewardship of the planet is contested, and grapples with weighty themes and political machinations that are far too complex, apparently, to be sufficiently covered with only one movie.
His breakout role in 2015's Star Wars Episode VII: The Force Awakens led to an absolute explosion of work for the Guatemala-born actor, who reprised his role as Dameron in 2017's Star Wars Episode VIII: The Last Jedi and will do so again in the as-yet untitled Star Wars: Episode IX, which is slated to be released in December of this year. In the meantime, he landed high profile roles as the titular villain in 2016's X-Men: Apocalypse and in the underrated 2018 sci-fi/horror Annihilation. Later this year, he'll appear in the heist thriller Triple Frontier opposite Ben Affleck, Charlie Hunnam, and fellow Star Wars alum Pedro Pascal, and will also lend his voice to the character of Gomez Addams in the animated adaptation of the classic TV series The Addams Family. 
The casting adds to what so far has been only positive news from the production of Dune, which appears to be in much better hands this time around; it's probably safe to say that Villeneuve hasn't even thought about giving Sting a call. Since the film is still only in pre-production, it looks headed for a mid- to late-2020 release, although nothing has been officially announced. We'll continue to keep an eye on developments, as it looks like this one is only going to get more and more interesting.