Daredevil Actor Charlie Cox Says He 'Absolutely' Thought There Would Be More Seasons Of The Series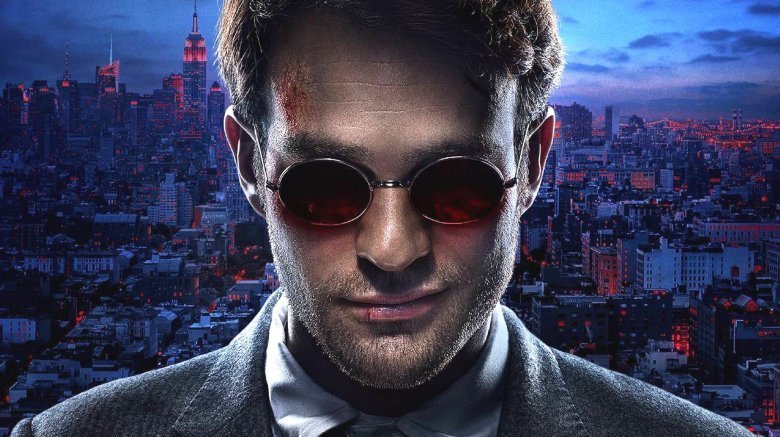 Like Daredevil fans, lead actor Charlie Cox was convinced that the superhero series would continue on for several more seasons before its untimely cancellation. 
Cox, who portrayed the titular vigilante-by-night and lawyer-by-day Matt Murdock on Daredevil, opened up to Collider about his feelings regarding Netflix's surprise decision to ax the series shortly after the premiere of its incredibly well-received third season. The actor shared that the Daredevil creative team had pitched to Netflix the entire story for season 4, and that, judging by the wonderful response to season 3, he had complete confidence that those plans would come to fruition. 
"I know that they pitched the whole season to Netflix. I knew little details 'cause typically I don't like to know the whole story whilst it's being written, but I knew the basics of the ideas that they had, and I was very excited. Based on the response that season 3 had, I was under the impression that we would absolutely be making more seasons of television, so I was very shocked and obviously deeply saddened because I love that character and I've loved the show," Cox said. "I was looking forward to another couple of years of it, so I was very sad. But in the interest of being positive and looking forward, I'm also grateful that we got to end on such a high."
Despite being understandably heartbroken about the situation, Cox has actually had time to evaluate the potential upside of what happened. And though he would have loved for Daredevil to live on for season 4 and beyond, the actor admitted that he's thankful that he and the Daredevil team were able to create consistently high-quality content in the three seasons they were given. 
"Sometimes with these genre shows, when you're making so much content — I've already made 50-something hours of this character — it's very hard to maintain quality, over that long of a period. So, in a weird way, I'm also grateful that we did a quality show, from start to finish, that didn't descend into lunacy," he said.
Cox then addressed the reports that Netflix ultimately made the choice to cancel Daredevil, not Marvel. His Daredevil co-star Amy Rutberg, known to fans at home as Marci Stahl, told Inverse in December 2018 that "any of the rumors that it was a Marvel decision are wrong," and that she believes "it was purely a Netflix decision" based on the conversations she had with higher-ups at Marvel. 
Asked if he ever learned which company was responsible for canceling Daredevil, Cox responded, "No, I was not, and I think it's best that I'm not involved in that, actually. You never know the politics of what goes on behind the scenes, and you can't judge it either. I don't think it's personal. It's just business, and it could be any number of things. You take it on the chin because that's life. Then, maybe, it will have another life, on a different service, one day. I have no idea. You live and hope, I guess."
With Daredevil done on Netflix, Cox has to set his sights on new projects. He teased to Collider that there are several television series that he "would have loved to have been in" — like The Leftovers, for instance. However, Cox isn't sure if he would be completely down for guest spots or limited-capacity appearances, as he has had such a great time leading Daredevil and having a large role (as Owen Sleater) on Boardwalk Empire. In a perfect world post-Daredevil, Cox said, he would want to team with a creative for something brand-new that he can "be a big part of."
"I'm thinking of The Leftovers, for example, which I think is one of the greatest three seasons of television that I've ever seen. I was absolutely blown away by that. But, I don't know if I'd wanna go and do a guest spot on something. I've had such a lucky experience, with both Boardwalk Empire and Daredevil, being such a major part of it," stated Cox. "Ideally, what I'd like to do now is collaborate with another great filmmaker, TV showrunner and creator, and find something that we could do together, that I can be a big part of. That's the next thing. I've been a little bit spoiled. Rather than show up on someone else's show, I'd like to start a new show and see if we can have some success with it, in the way that we have with Daredevil."
Now that the initial sting of Daredevil's cancellation has subsided, it seems Cox is looking forward to what the future has in store for him. There exists the possibility that the actor will step back into his Daredevil suit at some point down the line, as that hasn't been ruled out as of this writing, but Marvel reportedly won't be able to use any of the show's characters for a potential revival until at least late 2020. Between now, January 2019, and then, Cox has a lot of time to kill and new adventures to embark on — and there's no telling what doors might open for the British star. We may have seen the last of Daredevil for now, but we certainly haven't seen the last of the man who led it.