Mission: Impossible: Christopher McQuarrie Signs On To Direct Back-To-Back New Movies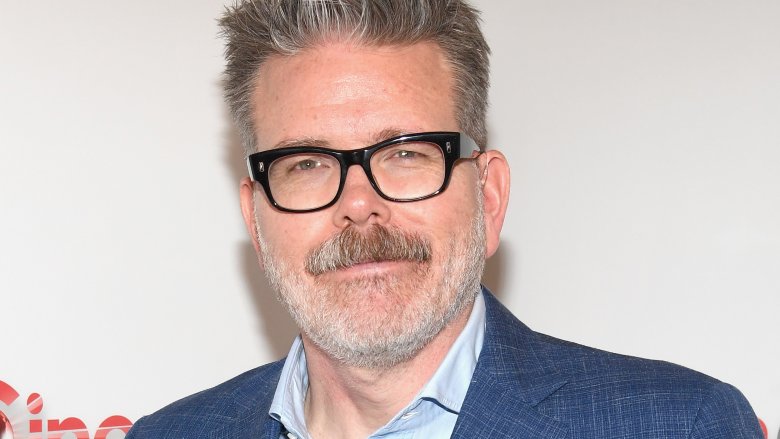 Getty Images
Christopher McQuarrie directing two more Mission: Impossible films? Not such an impossible mission, as it turns out. 
Variety broke the news on Monday that McQuarrie, who helmed and wrote the scripts for Mission: Impossible – Rogue Nation and Mission: Impossible – Fallout, has just closed a deal with Paramount Pictures to write and direct two new installments in the franchise that stars Tom Cruise as IMF agent Ethan Hunt. 
Taking a page out of Marvel Studios' book, the seventh and eighth Mission: Impossible entries are slated to be shot back-to-back, much like Avengers: Infinity War and Avengers: Endgame were filmed. (Marvel originally intended to shoot the two films concurrently, but that plan didn't pan out, and Paramount apparently took notice when deciding how to approach the upcoming Mission: Impossible movies.) Paramount made this move in a bid to capitalize on the popularity of the franchise, which has proven successful since its inception but never more so than in 2018 with the launch of Mission: Impossible – Fallout, the highest-grossing entry in the entire action franchise. 
The first of the two films will bow in summer 2021 (chosen instead of 2020 so as to make room for Cruise's highly anticipated Top Gun sequel Top Gun: Maverick), with the second launching just a year later in summer 2022. While Cruise continues working on Top Gun: Maverick, due out on June 26, 2020, McQuarrie will begin writing the script for Mission: Impossible 7. Nothing is set in stone, but those with knowledge of the projects have mentioned that Paramount plans to get the first new Mission: Impossible film off the ground and in front of cameras sometime this year. 
Sources close to the outlet also indicated that Cruise sealed a deal with Paramount to reprise his role. But really, was anyone worried that he would be back for more death-defying stunts and wild, dangerous, twisty missions? 
Around the time Variety issued its report, Cruise took to Twitter to confirm his involvement in the next two Mission: Impossible movies. He shared a five-second teaser featuring the Mission: Impossible logo flanked by a lit fuse, ready to explode. The actor captioned the clip, "Summer 2021 and Summer 2022." Get ready, gang. Ethan's a-comin' for you in a few years. 
As we mentioned before, Mission: Impossible – Fallout currently marks the peak of the whole film franchise, which started back in 1996 and is based on the Bruce Geller-created television series of the same name. Not only is Fallout the most profitable entry to date, but it's also the most critically successful one, with reviewers noting it as a turning point for the series thanks to McQuarrie's direction and script work. Of course, McQuarrie also wrote and helmed Mission: Impossible – Rogue Nation, the installment that "continue[d] the franchise's thrilling resurgence," earned a 93 percent fresh rating on Rotten Tomatoes, and earned $791.1 million worldwide when it opened in theaters in 2015. 
Compared to the franchise's first four films, Rogue Nation and Fallout seem to stand in a league of their own. While some may argue that the shift in the series actually came with the non-McQuarrie-directed installment Ghost Protocol, we'd counter by reminding them that McQuarrie worked on the script for that film, which "really breathe[d] new life into the franchise" with its "engaging script, funny dialogue, and spectacular stunts." So really, he's had a huge hand in ensuring the continued success of the Mission: Impossible franchise that was infamously never able to hold down a director for more than a single movie. 
All that considered, it's a no-brainer that Paramount would hire McQuarrie to helm Mission: Impossible 7 and Mission: Impossible 8, or that the studio and star Cruise would settle on him as "the primary director" of the franchise. McQuarrie is said to have been seeking out new and interesting projects to tackle following the release of Mission: Impossible – Fallout, and the brass at Paramount apparently "knew they couldn't let a good thing die" and did everything in their power to give him a more permanent place in the series. 
We're excited to see what McQuarrie does with the upcoming Mission: Impossible films, but if they are anything like the previous two installments, fans are in for a treat.