10 reasons Mortal Engines was the dumbest movie of 2018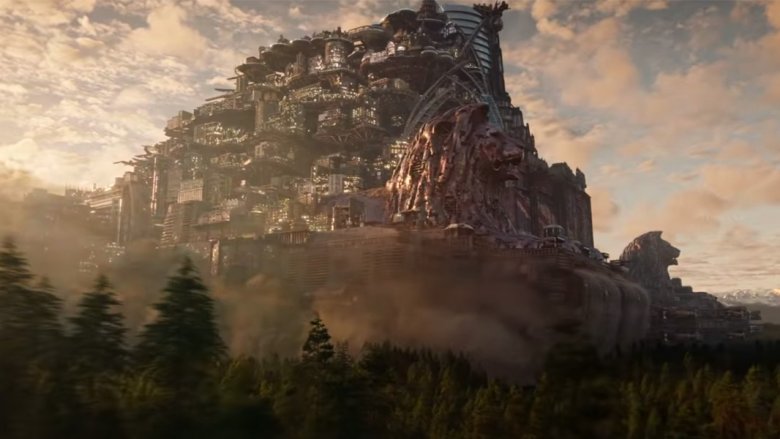 A great film is always fun to watch, but every now and then, a movie hits the screen that's so uproariously stupid that it somehow loops back around to being phenomenally entertaining. In 2018, a year that was otherwise marked by cinematic high points in virtually every genre, that movie was Mortal Engines.
Based on the series of young adult novels by Philip Reeves, Mortal Engines is the story of a post-apocalyptic world where the devastating 60-Minute War obliterated society as we know it, and led to the remnants of civilization deciding that they should convert their cities to massive mobile tanks that ate smaller cities for fuel in a process referred to as "Municipal Darwinism." It's exactly as ridiculous as it sounds, but in case you need further proof that it's the best bad movie to come along in a while, here are ten reasons why Mortal Engines was the single dumbest movie of 2018.