True Detective Creator Nic Pizzolatto Has A 'Wild' Idea For Season 4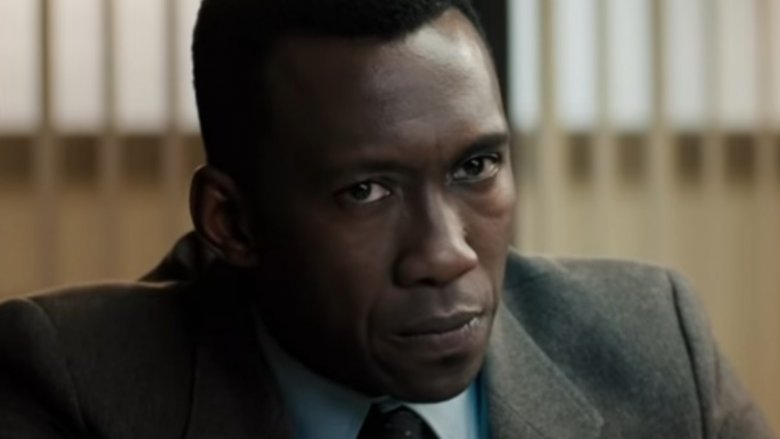 True Detective just premiered its third season on HBO on Sunday, January 13 — a day ago from the time of this writing — and already creator Nic Pizzolatto is dreaming up big plans for the series' next turn on television. 
Chatting with Entertainment Weekly ahead of True Detective's long-awaited, hotly anticipated return, Pizzolatto discussed his hopes for the future of the anthology show that started strong with its freshman season and fell victim to the dreaded sophomore slump with its second. 
When asked if he plans on making a fourth season, Pizzolatto said that he does, and revealed that he has a pretty crazy idea for the new story and fresh collection of characters. Unfortunately, he couldn't dish up any details, but his remarks were interesting enough to catch our attention and send our minds running to theory-crafting land. 
"I have to say ...  I have an idea ... and it's wild. It's really, really wild. Where do you even go after this [season]? I just had a lead character who's 35, 45, and 70 all at the same time and this mystery that has to reach false resolutions and keep going into the future without cheating the audience and all these complicated structural elements. But I have an idea that's kind of crazy," Pizzolatto teased. "I think it needs to percolate for a while. I was looking to do another series, maybe a movie, in the meantime, but yeah. I have an idea."
Pizzolatto's out-there plan for the potential anthology installment could involve any number of things — a cult of Satanists that have been hiding out in caves for decades, or a young girl who goes missing under suspicious circumstances and whose family is convinced she was taken by a secret government organization, or your stock-standard serial killer whose horrifying acts have created a ripple effect on the tiny town in which he grew up – but the likelihood of HBO signing off on a fourth season of True Detective feels high regardless. Critical response to the third season has been quite fantastic, with reviewers regarding the first few episodes as an expertly-directed, engrossing, welcome return to form. 
It might be a while before fans ever see True Detective season 4 if HBO does grant it the go-ahead, as Pizzolatto admitted to EW that he always feels "so depleted" after creating a new entry. 
"I dream of making a TV show where you have recurring characters and don't have to reinvent the wheel every time," he confessed, adding that the solution to his creative exhaustion is to have a chunk of time between seasons to help rekindle his passion for the series he started in 2014. 
However, Pizzolatto was quick to mention that he's "feeling generative" now, and is looking forward to making more True Detective. 
"There was just a lot of stuff going on with me, health-wise and personally, during and after season 2. I had sort of put True Detective on a shelf. I was working on something else for HBO during most of 2016. Then I had this idea and just started writing on it and stepped away from the other thing and told them, 'I think this is what I should be doing,' and showed them some scripts. So I was working, I just wasn't working on True Detective," he shared. "But I would say now I'm feeling generative and want to keep that momentum going — if I'm allowed to."
Until HBO offers word on a possible fourth season of True Detective, fans can enjoy the third season, starring Mahershala Ali and Stephen Dorff, on Sundays at 9 PM ET.