That's What's Up: The best Alternate Universe Spider-Men you've never heard of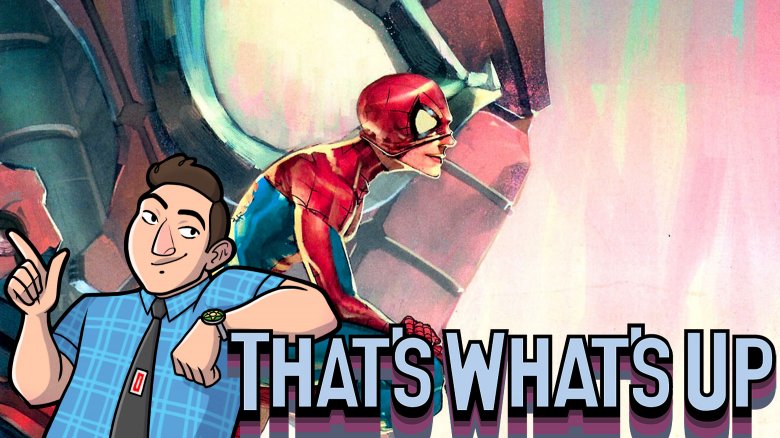 Each week, comic book writer Chris Sims answers the burning questions you have about the world of comics and pop culture: what's up with that? If you'd like to ask Chris a question, please send it to @theisb on Twitter with the hashtag #WhatsUpChris, or email it to staff@looper.com with the subject line  "That's What's Up."
Q: I recently saw Into the Spider-Verse and loved it. Are there any other alternate-universe versions of Spider-Man that are worth knowing about? — @via email
Are there ever!
Before we go any further, I think we all need to take a moment to recognize that we are living in a world where there's a critically acclaimed, award-winning major motion picture that features Peter Porker, the Spectacular Spider-Ham in a spotlight role. Even after we had multiple movies about Rocket Raccoon and Groot raking in billions of dollars at the box office — even in the same days where you can go to the theater and see a movie with a 100% accurate version of Topo, Aquaman's drum-playing octopus sidekick from the '60s — that is worth appreciating.
The thing is, Spider-Ham isn't even close to being the weirdest or most notable offshoot of Marvel's flagship wall-crawler. There are dozens if not hundreds of alternate versions of Spider-Man out there, and more than a few of them are worth taking note of, whether it's because they're secretly really good, or just really, really weird.