Spider-Man: Across The Spider-Verse's Spider-Punk Has Origins As A Classic Villain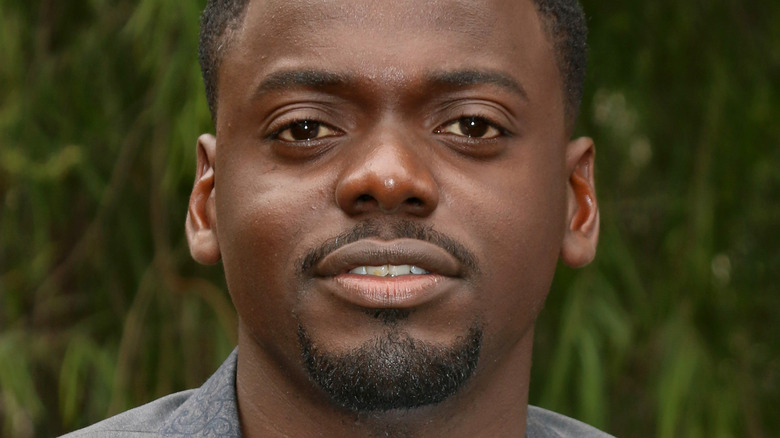 Kathy Hutchins/Shutterstock
"Get Out" and "Nope" star Daniel Kaluuya has just been announced as the newest member of the already-impressive voice cast of "Spider-Man: Across the Spider-Verse." Kaluuya joins a host of prominent talent that includes Shameik Moore as Miles Morales — the newly-minted Spider-Man — Hailee Steinfeld as Gwen Stacey aka Spider-Gwen, Issa Rae as Jessica Drew aka Spider-Woman, and Oscar Isaac as Miguel O'Hara aka Spider-Man 2099. Himself a member of the Marvel Cinematic Universe since 2018's "Black Panther," Kaluuya will be voicing the character of Hobart "Hobie" Brown — the guitar-slinging web-slinger known as Spider-Punk (via The Hollywood Reporter).
Spider-Punk was created by writer Dan Slott and artist Olivier Coipel for the 2015 "Spider-Verse" storyline, wherein he teamed up with Otto Octavius to take down Morlun and the Inheritors. In this series, he is said to live on Earth-138 (the mainstream Marvel Universe takes place on Earth-616). Like the film, the comics' "Spider-Verse" storyline was a multi-dimensional event that featured numerous alternate iterations of Spider-Man. Despite the Spider-Punk persona being relatively new, the character of Hobie Brown actually dates back to Stan Lee's original 1960s run on "The Amazing Spider-Man," in which he appeared as a familiar "Spider-Verse" foe.
Hobie Brown was the original Prowler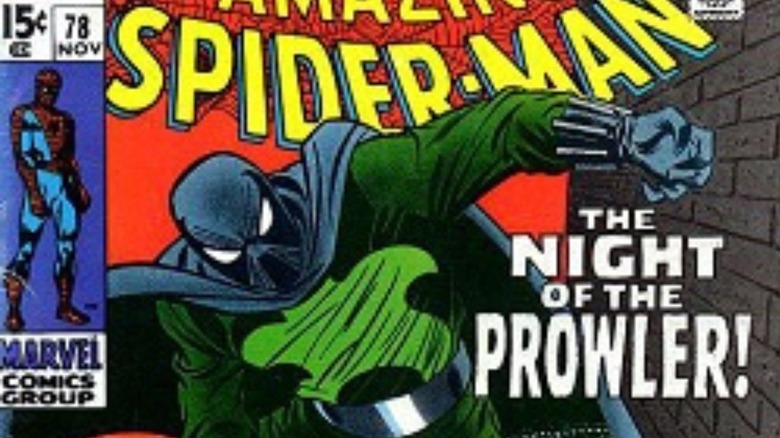 Marvel Comics
When he first appeared in "The Amazing Spider-Man" Issue #78 in 1969, Hobie Brown was not Spider-Punk, but the supervillain, The Prowler. Fans of the first "Spider-Verse" film will remember the Prowler as Aaron Davis, voiced by Oscar-winner and soon-to-be two-time MCU alum Mahershala Ali ("Luke Cage," "Blade"). Miles and his Uncle Aaron had an emotionally engaging, heartbreaking dynamic that resulted in tragedy after Aaron was executed by Kingpin (Liev Schreiber) for refusing to fight his nephew.
The character of Aaron Davis also appeared in the MCU film "Spider-Man: Homecoming," played by Donald Glover, who voiced Miles Morales in the "Ultimate Spider-Man" animated series. The character would not debut as The Prowler until Brian Michael Bendis' "Ultimate Comics Spider-Man" Issue #1, though this did not take place in the mainstream Marvel Comics Universe.
Given that Hobie Brown's Spider-Punk and Prowler identities don't co-exist in the same timeline, it's unlikely that the writers of "Across the Spider-Verse" will attempt to address this history in what will surely be a wonderfully complicated film already. Then again, they may choose to face the duality head-on, forcing Hobie Brown to fight a more villainous, alternate-dimension version of himself at some point during the story.
Spider-Punk swings into action in "Spider-Man: Across the Spider-Verse," in theaters June 2, 2023.