Over 200 Unique Spider-Folk Were Designed For Across The Spider-Verse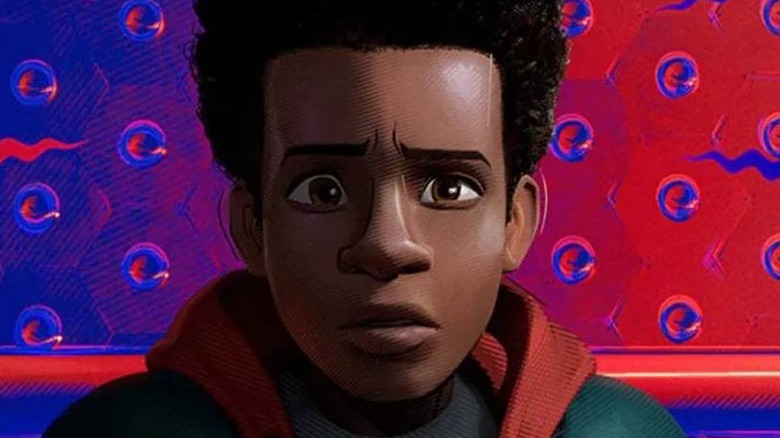 Sony Pictures Releasing
Spider-Man and the multiverse have been intrinsically linked for decades now. It's resulted in a ton of great storylines in both comics and movies, and it's allowed Marvel to sell numerous Spider-Man toys with different outfits. It's a win-win for everyone involved. 
Of course, arguably the greatest story involving the two is 2018's "Spider-Man: Into the Spider-Verse." This story follows Miles Morales, who finds himself bitten by a radioactive spider, and while he originally thought there could only be one Spider-Man, more begin making their way into his universe. They'll have to work together to prevent the destruction of numerous realities, all while Miles tries to get a handle on his newfound powers.
The movie was a riveting success, not only garnering an Academy Award win but earning acclaim from tons of critics and general audiences alike. It shouldn't have come as a surprise that a sequel was soon greenlit, and the stakes will get raised in more ways than one. While the first "Spider-Verse" film had a handful of Spideys, the follow-up will literally have hundreds. 
Roughly 240 Spideys were made for Across the Spider-Verse
With the release of the first "Across the Spider-Verse" trailer, we have a better idea of what Miles' journey will consist of for this adventure into the multiverse. Rather than stay in his own reality, Miles will travel to other worlds, each one with its own Spider-Man. The trailer also revealed that plenty of Spideys seemingly hang out with one another, and for some reason, they all appear to have a vendetta against Miles. 
It's a far cry from Miles spending time with the likes of Spider-Ham and Peni Parker, as he'll interact with Spider-folk from all sorts of strange realities. In an article for Entertainment Weekly, producers Phil Lord and Chris Miller spoke about Miles' journey and revealed how many Spider-folk people can expect from the movie. The report notes how they don't have an exact number, which should tell you everything you need to know about the sheer volume of Spideys, but they estimate they came up with around 240 designs. Naturally, not all of these Spideys will play significant roles. Someone like Spider-Man 2099, voiced by Oscar Isaac, will likely have a more substantial role, while other Spider-people may only be seen walking in the background.
Still, seeing all those Spider-folk share the screen in a single movie will be enough to put a smile on every superhero fan's face who goes to see "Across the Spider-Verse" when it drops in theaters on June 2, 2023.