This is how these actors fake cry in movies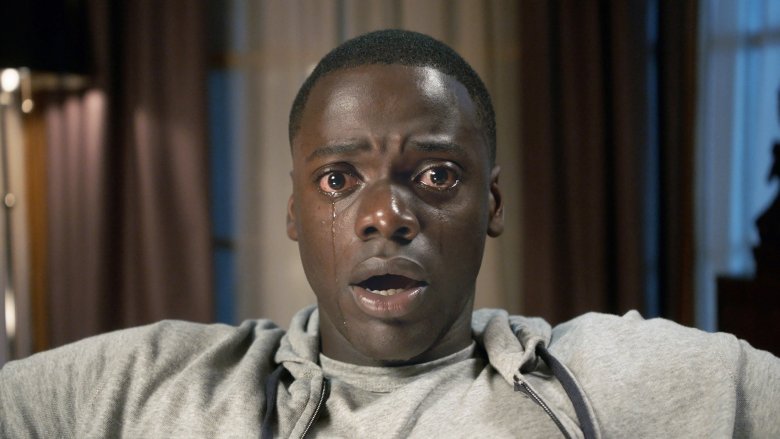 There are a few staples of the craft that any actor worth their salt should have a solid command of. They ought to be able to keep a straight face even when their screen partner is doing something hilarious, for one thing. And pulling off a key love scene is often a make-or-break matter for a movie — even if it's completely awkward for everyone involved, those on-screen lovebirds need to look like they're enjoying it.
Perhaps the most helpful, albeit difficult talent for any film actor to have is the ability to cry on command. Whether it's to portray a moment of pain, grief, anger, desperation, or even glee, there are a lot of pivotal movie scenes that really require thespians to crank up the waterworks and send home the emotion of the moment. So, how do these stars manage to trickle out those tears again and again with each take? Let's take a look at how some of Hollywood's finest make it happen.