Whatever happened to Rue from The Hunger Games?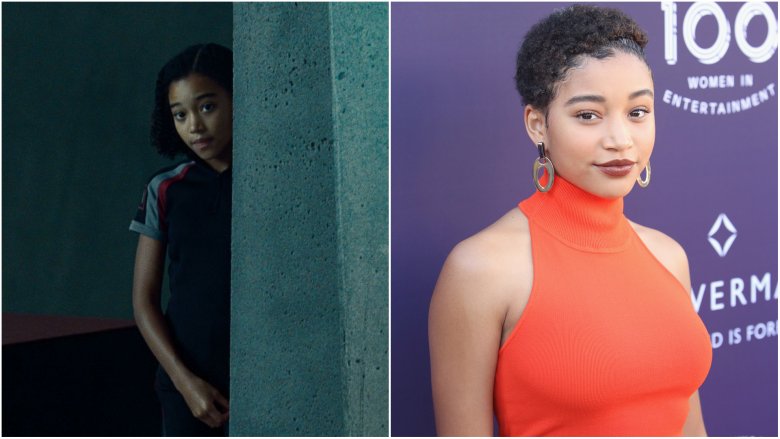 Lionsgate/Getty Images
When The Hunger Games was released in 2012, Amandla Stenberg's name was first heard in the media because some fans were upset that a black girl was playing Rue, the young competitor who befriend's Jennifer Lawrence's Katniss Everdeen, despite that fact that Rue is described in the novel as having dark skin. It was a weird and unfortunate controversy, but 13-year-old Stenberg came out of it looking great, releasing a statement that took the high road while standing her ground not just as an actor, but as a fan of the books herself.
The Hunger Games wasn't Stenberg's film debut—that came in 2011, when she played the younger version of Zoe Saldana's character in Colombiana—but it definitely raised her profile. Sadly, Rue dies in the first film, so Stenberg didn't return for any of the Hunger Games sequels; in fact, it took her a while to return to film acting at all. Now that she's back, she's a lot more grown up, so if you haven't been following her career you might not have even made the connection. With that in mind, here's a quick tour of Amandla Stenberg's impressive post-Hunger Games career.