Stargirl: Luke Wilson Cast As Pat Dugan On DC Universe Series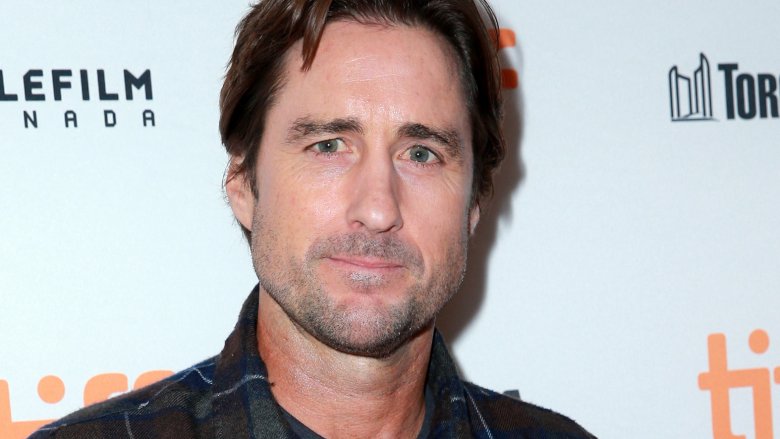 Getty Images
With a title like Stargirl, this DC Universe series needs some serious star power. And that's exactly what it just added, having tapped Old School and The Royal Tenenbaums actor Luke Wilson for an important role. 
Deadline confirmed on Tuesday that Wilson is set to play Pat Dugan on DC Universe's Stargirl, overseen by showrunner Geoff Johns, who created the character for DC Comics in the 1990s. 
Johns expressed unbridled excitement about Wilson's casting on Stargirl, revealing in a statement that he actually developed Pat Dugan with Wilson in mind. 
"When I first moved to Los Angeles in 1996 and saw Bottle Rocket, I became a huge fan and admirer of Luke's. And I literally wrote this part for Luke, hoping that someday and somehow he'd play Pat Dugan. I only envisioned him. And now I feel like I won the lottery!" said Johns. "Luke's talent, humor, compassion — his presence and professionalism — and his creative collaboration, his ideas — we're so lucky to have him alongside [Stargirl actress] Brec [Bassinger] in Stargirl."
In the Stargirl comics, Pat Dugan is the stepfather of Courtney Whitmore, better known by her superhero moniker, Stargirl. But he's more than just some dude who married Courtney's mom — Pat is also a talented mechanic and a superhero himself. 
Created by Jerry Siegel and Hal Sherman, Pat evolved into the costumed vigilante S.T.R.I.P.E. (Special Tactics Robotic Integrated Power Enhancer), commonly referred to as "Stripesy," after he assisted the Star-Spangled Kid (who later becomes Starman) in tracking down and defeating Nazi spies impersonating protestors during Independence Day weekend in 1941. As his superhero alter-ego, Pat serves as a sidekick to the Star-Spangled Kid and is a member of the Seven Soldiers of Victory and the All-Star Squadron.
Stargirl the series will see Pat in his days after leaving his post as the Star-Spangled Kid's sidekick, and will feature Courtney discovering his superhero secret. Once she does, Pat must don the powered armor suit (that's not all that unlike what Tony Stark created to become Iron Man) that he invented and return to his life of fighting crime and seeking justice. 
His character description reads, "Pat Dugan once went by the less-than-inspired superhero name of Stripesy, sidekick to a young hero known as the Star-Spangled-Kid and later Starman of the legendary Justice Society of America. Today, Pat has left his sidekick life behind him. But when his new step-daughter, Courtney Whitmore, discovers Pat's secret past and takes on Starman's legacy to become Stargirl, Pat is forced to come out of retirement and once again become a sidekick — to his step-daughter — this time piloting a 15-foot robot called Stripe."
Not only will Wilson share most of his scenes with Brec Bassinger, who portrays Stargirl on the forthcoming streaming series, but he'll likely also work closely with Joel McHale, who plays the Golden Age iteration of Starman, also known as Sylvester Pemberton. 
The Stargirl roster also includes Lou Ferrigno Jr. as Rex Tyler (a.k.a. Hourman), Brian Stapf as Ted Grant (a.k.a. Wildcat), and Henry Thomas as Charles McNider (a.k.a. Dr Mid-Nite). Rounding out the cast is Anjelika Washington, whose role hasn't yet been revealed. 
Though different from his past roles in films like The Skeleton Twins, Meadowland, Legally Blonde, and Concussion, Pat Dugan seems like a wonderful part for Wilson. No doubt that he'll deliver some magic to the superhero series, which will benefit greatly from having such a well-known talent in its mix. 
Before he ventures into the DC Comics world, Wilson will appear in The Goldfinch, All the Bright Places, and Berlin, I Love You. 
Stargirl is scheduled to premiere on DC Universe, DC's soon-to-launch streaming platform, sometime this year. An exact release date hasn't been determined as of this writing.