Bumblebee Writer Knows 'Exactly' What A Potential Sequel Will Entail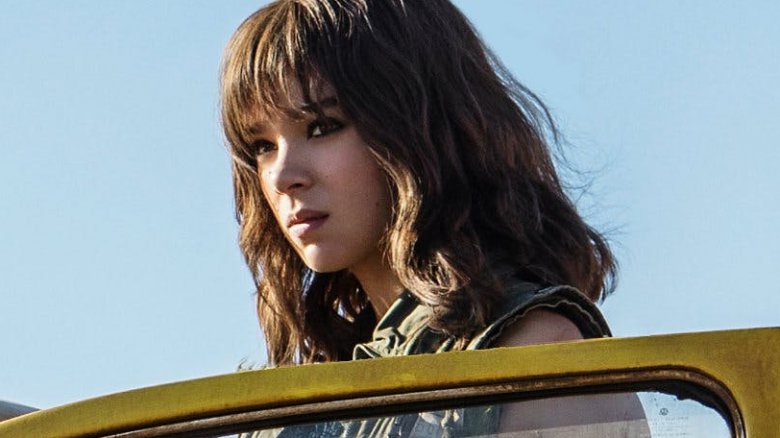 Paramount Pictures hasn't yet greenlit a Bumblebee sequel, but if and when the studio orders such a project, screenwriter Christina Hodson already has a story in mind. 
Chatting in a recent sit-down with Variety, Hodson, who penned the script for the Hailee Steinfeld-starring Transformers prequel, revealed that she has a concrete idea for a second Bumblebee movie locked in and ready to go. 
Asked if she had any ideas for a possible follow-up film, she said, "I do. I know exactly what I wanna do with one."
Hodson then admitted that while she doesn't know for certain whether there's any interest in making another Bumblebee movie, she's more than prepared to get to work straight away if she gets the call from Paramount. 
"I don't know if we're gonna do it — we've got to see if audiences go and see this movie. But I know where I want to go with the next one," Hodson stated. 
Commercial and critical response to Bumblebee has been pretty solid — reviewers have called it "certainly the best example of what this franchise is meant to be" and "a charming tale of a girl and her adorable car-robot, flipping the script on the tired, bloated franchise," and the movie has pulled in just over $190 million worldwide as of January 3 — so it would be wise of Paramount to put into development another movie to keep the success train a-chugging.  
It would also be in the studio's best interest to hire Hodson to write the sequel's script, as she and director Travis Knight made such a wonderful creative pair working on Bumblebee that one critic even attributed the film's triumphs to Hodson herself. 
"Maybe key to getting a good Transformers movie this whole time was simply hiring a woman to write the screenplay," wrote Barbara VanDenburgh. "Screenwriter Christina Hodson, at least, seems to have cracked the code in Bumblebee, wisely shifting the focus away from the galactic exploits of alien robots at war; five ponderous, nonsensical, overburdened Michael Bay Transformers movies proved those storylines are impossible to tell outside the confines of a children's cartoon. Instead, the dramatic weight is placed on human shoulders."
The one thing Paramount should do differently with a possible Bumblebee sequel is be more mindful of the film's debut date. Bumblebee went up against stiff competition at a jam-packed box office, opening alongside blockbusters Mary Poppins Returns and Aquaman, as well as Welcome to Marwen (which wound up bombing hard) and Second Act (which also didn't do well). Perhaps securing a summer release — in a window far enough away from any superhero flicks — for a second Bumblebee movie would be the best course of action for Paramount. 
Regardless of what Hodson's Bumblebee sequel script involves, the probability of the film actually happening looks good. Lorenzo Di Bonaventura, longtime Transformers franchise producer, previously shared with SYFY Wire that "if the audience shows up for [Bumblebee], yeah for sure, we'll definitely do [a sequel]," and then told Entertainment Weekly that if the first film generates enough praise and profit, a second movie is definitely in the cards. 
"If Bee's successful, we can have a Bee 2, no doubt. We have a good sense of where a second movie would go. For me, the greatest thing that came out of the writer's room was the sense that we could go in any number of directions," said Di Bonaventura. "It opened up our minds to choices."
The story options for a Bumblebee sequel are endless, but Hodson's seemingly set on just one — and we hope she gets the chance to bring it to life.