The Punisher Season 2 Teaser Promises Series' Return Is 'Coming Soon'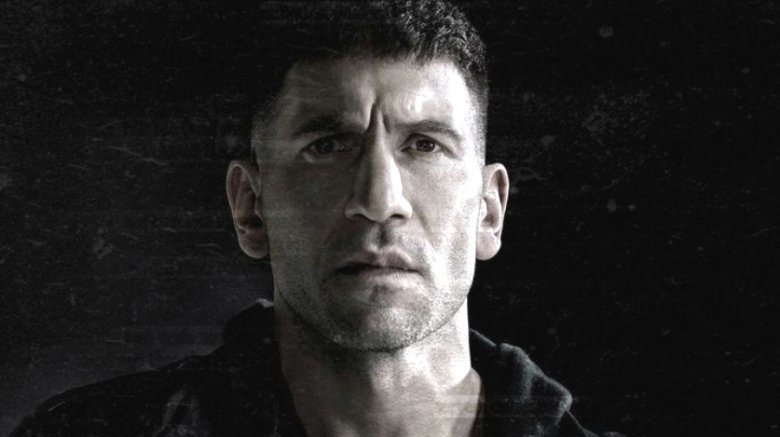 Frank Castle's getting back to work. 
On January 1, Netflix unveiled a short teaser trailer for the second season of Marvel's The Punisher, one of the two remaining Marvel-Netflix superhero series that hasn't yet been canceled. 
Uploaded to the official Twitter account for Marvel Entertainment, the footage shows a man (assumed to be Jon Bernthal's Frank) sitting at a bar, throwing back a drink, and unfolding the presidential pardon Frank obtained at the end of the first season. The terms of the pardon, granted through his agreement with the United States Department of Homeland Security, require Frank to slip away into irrelevance, disappearing from the public eye and remaining that way for the rest of his life. Being the violent vigilante and killing machine that he is, Frank isn't about to let technicalities and textual phrasing dictate what he can and can't do. And so, knowing that there is work left to be done, Frank flicks on a lighter and burns the pardon to ash. The crumbled remnants come together to form the Punisher's iconic skull insignia. 
Take a look at the teaser below.
While this clip doesn't appear to offer any footage from The Punisher season 2, feeling more like a straightforward promo than a peek behind the curtain at what awaits fans in the new collection of episodes, it does promise that the series will return to Netflix "soon." The streaming site hasn't yet announced when viewers can binge the second season, but rumor has it that January 18 might be that date. Again, there's been no confirmation or denial on Netflix US's part, so things are still very much in the air as of this writing. 
In the wake of the back-to-back cancellations of Iron Fist, Luke Cage, and Daredevil, Marvel TV fans have been on edge about everything related to The Punisher and its fellow Marvel-Netflix show Jessica Jones. Everything we've seen and heard thus far, including Netflix's January 2019 sizzle reel that hinted the series will arrive this month, points to The Punisher staying alive on the streamer through its second season, but that hasn't snuffed out anxiety completely. Some are still worried that Netflix might pull the plug on The Punisher before season 2 — which will follow Frank across America as he meets a grifted named Amy Bendix (Giorgia Whigham), and feature Ben Barnes as Billy Russo/Jigsaw and Josh Stewart as the villainous John Pilgrim – even debuts. 
Fingers crossed that doesn't happen, and that the rumored mid-January release date proves true. The less time spent fretting over The Punisher's fate, the better. 
Back to work. #ThePunisher pic.twitter.com/VFL98VxqJL

— Marvel Entertainment (@Marvel) January 1, 2019