Captain Marvel: New Photo Teases Jude Law's Character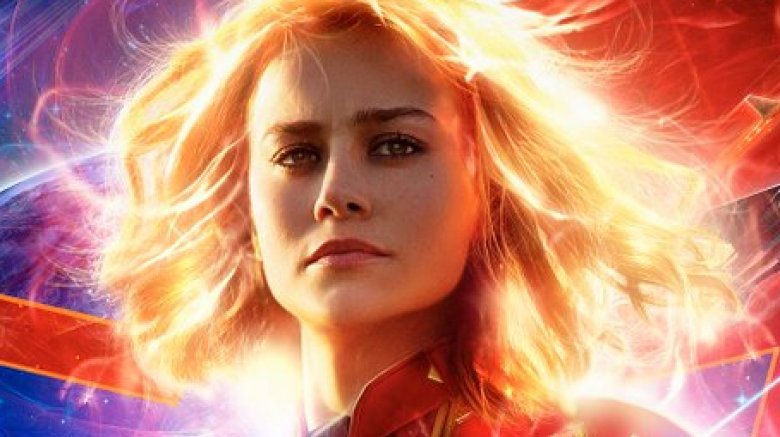 Marvel Studios
Are we ever really who we seem?
Captain Marvel actress Brie Larson posited that question over the weekend, when she posted to her Instagram page an exclusive photo from the impending superhero film. 
First shared by Empire as part of the pre-release promo for the magazine's Ultimate 2019 preview issue, the snap features Larson's Carol Danvers locking eyes and holding hands with Jude Law's character in what appears to be an intense moment of collaboration. Captain Marvel looks like she's teaming up or forming a pact with Law's character, rumored to be Carol's mentor and the original Captain Marvel Mar-Vell, but who in the world is he actually portraying? What are they discussing? Are they about to get down to business to defeat the Skrulls? Answers, we need answers!
"Special handshake? Mid-air arm wrestle? Who is Jude even playing?!!" Larson captioned the photo. "So many questions we will forever refuse to answer because it's fun to keep you antsy just a little bit longer." Keeping things extra cheeky, the actress added a winking, puckered-lip emoji to the caption. 
For over a year now, ever since Variety broke the news in November 2017 that Law was in final negotiations to star in Captain Marvel, we've assumed that the English actor would indeed be playing Mar-Vell, the Kree alien also known as Dr. Walter Lawson whose extraterrestrial DNA fuses with Carol's human genes in an explosion. The accident grants Carol her super-human abilities (flight, speed, strength, the whole lot) and spurs her to take over the Captain Marvel mantle. 
The IMDb page for Captain Marvel still (as of this writing) lists Law's role as Mar-Vell, and just a few days prior to this writing, the official Captain Marvel website confirmed that Law portrays Mar-Vell, "the leader of Starforce," in the film. However, the information on the site has since been deleted, and recent leaks have further thrown everything into question, suggesting that Law is playing someone else entirely — someone nowhere near as friendly as Mar-Vell. 
Leaked looks at the Funko POP! figurines for Captain Marvel and Hasbro's line of Marvel Legends toys identified Law's character not as a good guy but as a villain — namely Yon-Rogg, a Kree commander who turns to the dark side and ultimately becomes an adversary to both Mar-Vell and Captain Marvel. The Hasbro figurine described Yon-Rogg as such: "Leader of the Starforce team. Yon-Rogg is a hero among the Kree and a key asset to the Supreme Intelligence in the war against the Skrulls."
This raises two important questions: Is Mar-Vell the head of Starforce in Captain Marvel, or is Yon-Rogg? And which one is Law playing? 
We can't answer the first question (we aren't directors Anna Boden and Ryan Fleck, and we aren't privy to what the script they co-wrote with Geneva Robertson-Dworet and Jac Schaeffer entails) but we do know that popular speculation amongst fans is that Law might take on both roles. Crazy as it may sound, it's plausible: Law's "true" character might be member of the Skrulls, a race of shape-shifting aliens that serve as the central antagonists in Captain Marvel. Perhaps he assumes the forms of both Mar-Vell and Yon-Rogg throughout the film, swapping from hero to villain from scene to scene. In the same vein, maybe Marvel mashed up the two characters, blending characteristics of eacg to create a version of Mar-Vell who starts off benevolent and brave and eventually transforms into the wicked Yon-Rogg as the story progresses. 
As Larson teased, don't expect any major reveals or revelations about Law's real role until Captain Marvel soars into theaters on March 8, 2019.