Henry Cavill's 5 Best Movies & TV Shows Ranked By Rotten Tomatoes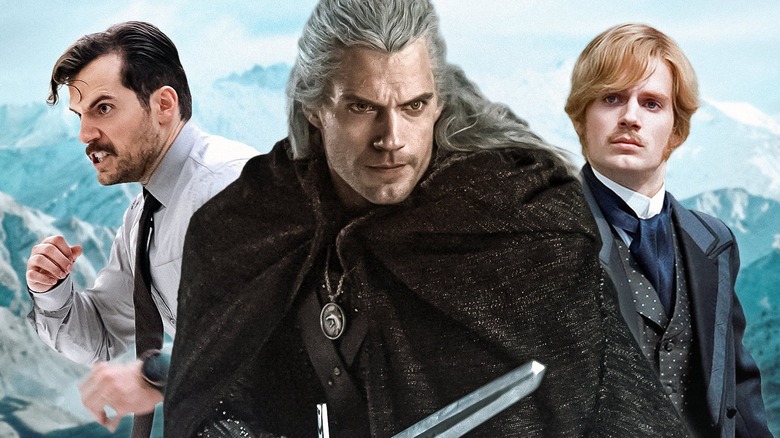 Static Media/Getty Images
For many, Henry Cavill will always be the Man of Steel we never got the most out of — after five appearances as the Last Son of Krypton, the comeback that was being set up never materialized. It's not a total loss, though, because, believe it or not, there's more to the superstar than just Superman.
Besides making us believe a man can fly again, Cavill has put his name to a variety of other notable franchises and projects. And according to Rotten Tomatoes, not one of his top five efforts involves him flying faster than a speeding bullet.
So what do they involve, then? Some are incredible career turns that we'd love him to revisit, while others have him in supporting roles before he became the star we see him as today. Who needs capes when you've got world-famous detectives, monster hunters, and undercover villains? Cavill can do it all, and these are just some of the big hits he's done it in.
Mission: Impossible - Fallout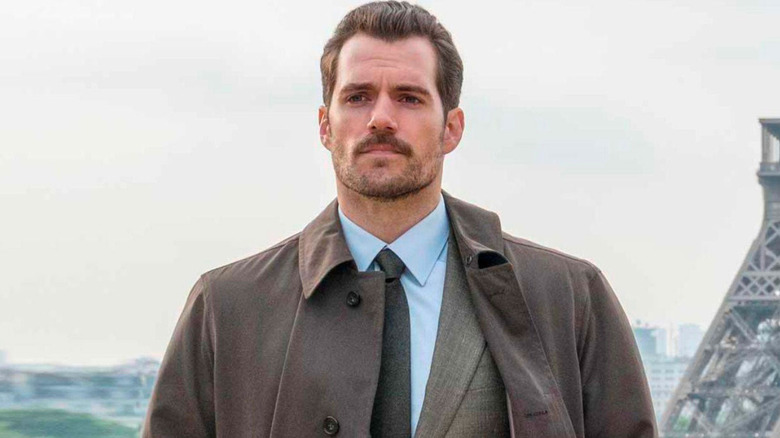 Paramount Pictures
Not since Philip Seymour Hoffman counted to ten has Impossible Mission Force legend Ethan Hunt (Tom Cruise) met a foe who could hold his own so well against him. But if "Mission: Impossible – Fallout" is still among fans' top films in the franchise, it's only because Henry Cavill's August Walker, whom "Mission: Impossible – Dead Reckoning Part One" should have brought back, helped get it there. Walker, a CIA agent who is revealed to be the bad guy all along, is a wrecking ball with a mustache, providing an amazing contrast to Hunt's supersharp thinking and nimble problem-solving.
At 97%, "Fallout" still has the highest Rotten Tomatoes score out of any film in the series. And with only 1% between it and "Dead Reckoning – Part One," it's splitting mustache hairs over which is the better watch. That being said, there's something refreshing about a supporting star accepting the mission and taking weight off the shoulders of the film's frontman, who has carried the responsibility for so long. In "Fallout," Cavill isn't just helping take a load off; his character literally reloads and comes back for more.
Enola Holmes & Enola Holmes 2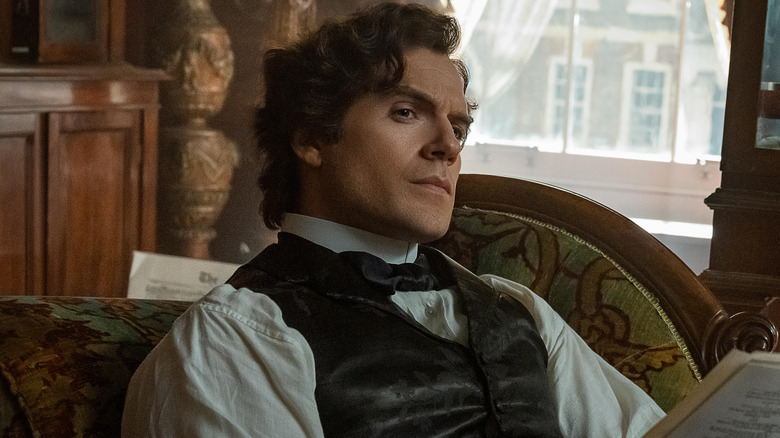 Netflix
Giving Henry Cavill the role of Sherlock Holmes was an outside-the-box bit of casting that worked perfectly in "Enola Holmes" — so much so that in "Enola Holmes 2," the actor's involvement became less cameo and more prominent big brother to his sleuth of a little sister. Perhaps accordingly, "Enola Holmes 2" etched ahead of its predecessor's 91%, scoring 93% on Rotten Tomatoes, with Cavill's Sherlock a highlight for some reviewers.
With Cavill already having the hero schtick down to an art thanks to his role as Superman, "Enola Holmes 2" provided him with the chance to not only stretch his comedic muscles but also change the history of Sherlock Holmes in two major ways, making his iteration of the character one you surprisingly want to see more of and the prospect of a spin-off film about him something that could actually be interesting to explore.
The Witcher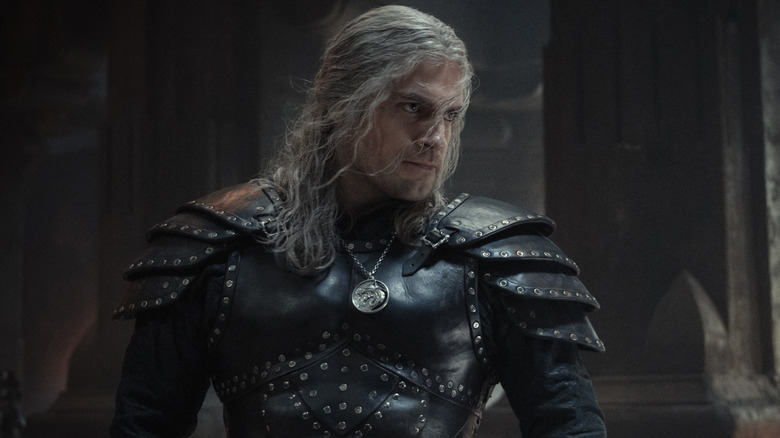 Netflix
If there's one role besides Kal-El that Henry Cavill was born to play, it's the White Wolf himself, Geralt of Rivia, on "The Witcher." The Netflix series started off strong, but it's in Season 2 that it really finds its stride and Cavill moves up a gear. By the end of Season 3, Geralt has become a true mentor and father figure to Ciri (Freya Allan), getting the character to the point that fans of Andrzej Sapkowski's novels had always hoped to see.
With an 80% Tomatometer score, "The Witcher" is Cavill's highest-rated project that he's led, and it's clear that he had a great time as the white-haired monster hunter who growls every time he cuts a head off. It's a true shame that the actor is bowing out of the series in place of Liam Hemsworth, but at least he gave us a near-perfect trilogy during his time on the Continent.
I Capture the Castle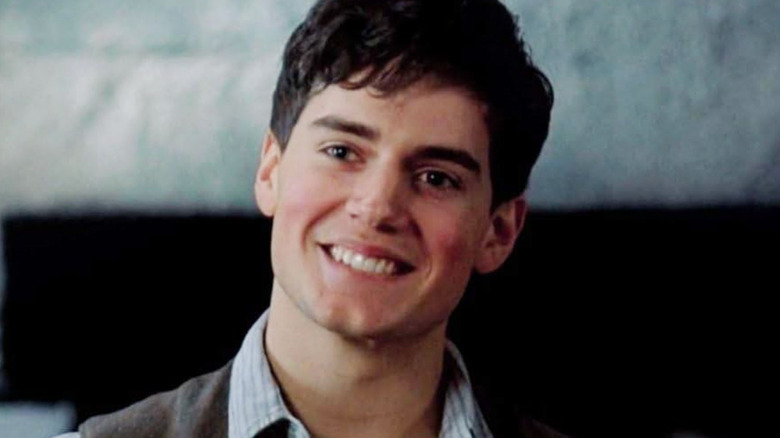 Momentum Pictures
One of the most praised projects in Henry Cavill's back catalog is one made during the earliest part of his career. Based on the book of the same name by author Dodie Smith, "I Capture the Castle" is a coming-of-age story about Cassandra Mortmain (Romola Garai), whose poverty-stricken family lives in a crumbling English castle owned by a wealthy American bachelor. A 20-year-old Cavill played Stephen Colley, who has unrequited feelings for Cassandra.
While not as popular compared to Cavill's other appearances, "I Capture the Castle" still sits with an impressive 78% Rotten Tomatoes score. The young actor might not have gotten much of a mention in reviews, but critics deemed it "a handsome and charming adaptation of the novel," with Beth Jones of the Roanoke Times writing, "The fancy-pants accents and period costuming make one feel intellectually smug." So like every classic British romance, then?
Stardust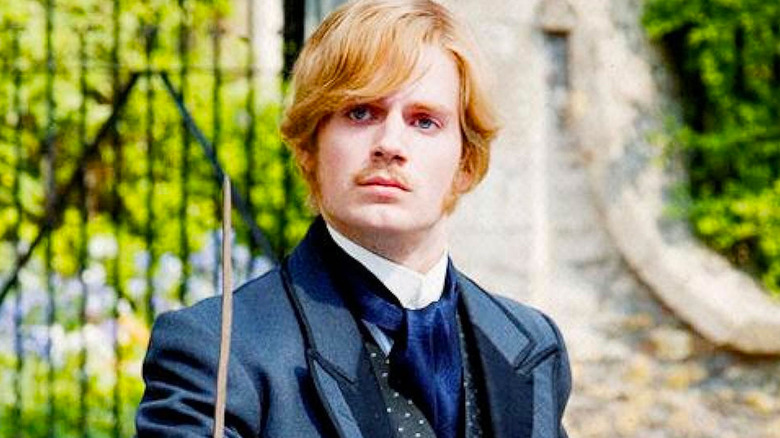 Paramount Pictures
Of all of Henry Cavill's high-ranking entries, this is the one where he not only has the smallest role but is almost completely unrecognizable in it too. In "Stardust," a romantic fantasy full of witches, pirates, and swashbuckling that scored 77% on Rotten Tomatoes, Tristan Thorn (Charlie Cox) endeavors to retrieve a fallen star in an attempt to win the affection of his beloved Victoria (Sienna Miller). But the star turns out to be a woman named Yvaine (Claire Danes), and the two go on the run from evil witches who are trying to take Yvaine's magic for themselves.
With stars like Robert De Niro, Michelle Pfeiffer, and Ricky Gervais crammed into this fun little fantasy, Cavill can easily be missed. However, he still gets time to shine as Humphrey, Victoria's blond, pompous boyfriend, thanks to some comedic beats and a mustache that causes nowhere near as much controversy as the one he grew years later. He even shares some flirtatious screen time with De Niro's Captain Shakespeare. Forget the Snyderverse. That's the sequel we really want to see.